Advanced equipment systems provide boost for aftermarket businesses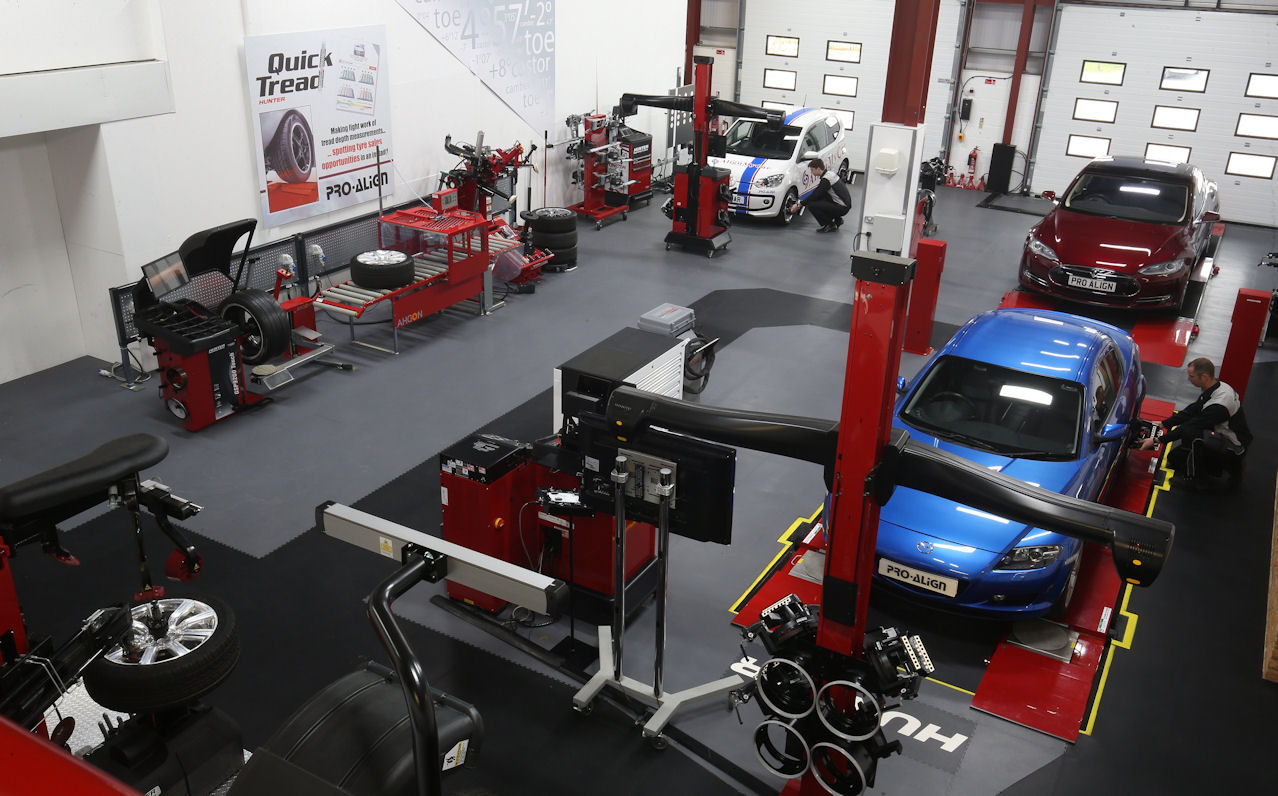 Without the natural pull of an OEM badge over the door, building a successful aftermarket business can be challenging. However, the role of high-quality workshop equipment shouldn't be under-estimated in helping identify job opportunities, communicate with customers, improve efficiencies and develop a lean operating environment.
Hunter wheel alignment systems have been long recognised for their speed and accuracy. This swift diagnosis means that workshops can quickly carry out an alignment check and notify customers of any remedial alignment work that is required before they've even left the workshop.
But it's not just this speed and opportunity identification aspect that makes Hunter aligners a powerful aftermarket tool. Hunternet is a powerful software system on many Hunter aligners which provides a series of insightful analysis tools. Forward thinking workshop managers will harness this power and examine how many job opportunities are successfully converted and even compare performance across multiple sites to facilitate and share best practice.
Hunternet also delivers efficiency improvements for technicians too. Although Hunter aligners are already incredibly intuitive and easy to use, the operating software can guide technicians though the alignment process which can be particularly useful if working on an unfamiliar or newly released car. Detailed instructional videos and photographs are available as well as a tool list giving even more efficiency gains.
Away from Hunter's core alignment systems, they've also developed as series of other wheel related products to help aftermarket businesses further. One of those with significant potential is the range of advanced diagnostic Road Force balancers. Although the systems look like many other traditional wheel balancers on the market, they offer a far superior level of service and again, can help to attract new customers to the business for highly profitable services.
The Road Force range can help workshops eradicate the most challenging of wheel vibration problems by taking the tyre and wheel assembly on a 'road test' by applying a load roller. Through its intelligent diagnostic software, the balancer can then identify tyre stiff spots as well as rim low spots which can be force matched to minimise any vibrations.
This type of service is a great example of how, when equipped properly, aftermarket businesses can provide customers with a unique offering, creating a powerful reputation that helps them stand out from the crowd. Further information about the range of Hunter wheel servicing equipment for aftermarket businesses can be found at pro-align.co.uk.