Supertracker adds STR130RW to its alignment line-up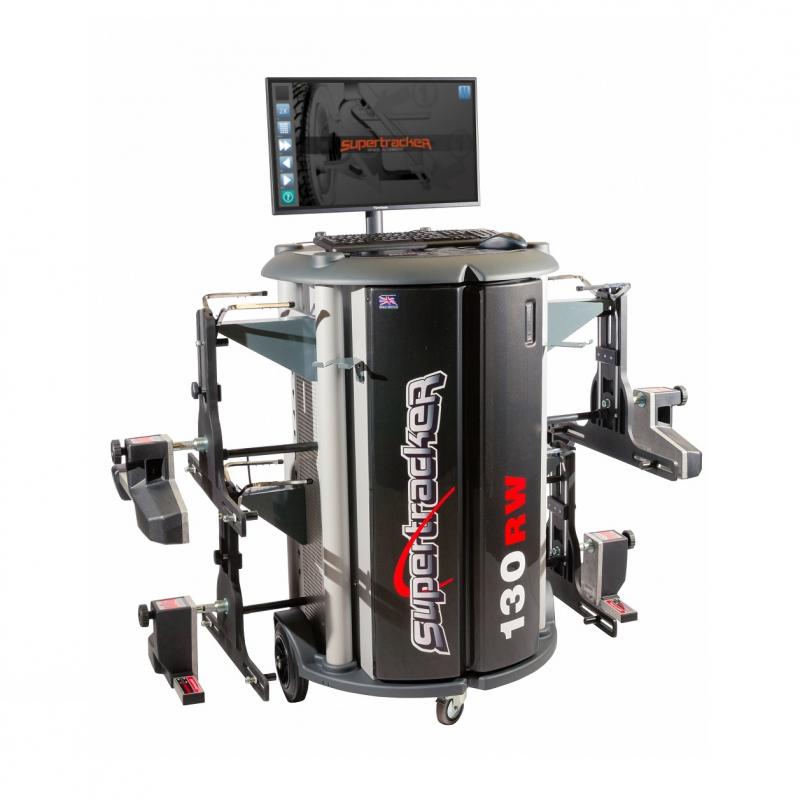 Wheel alignment equipment supplier Supertracker has introduced a new six-sensor aligner, the STR130RW. The versatile aligner is capable of carrying out checks virtually anywhere in the workshop; it can be operated on a full wheel alignment lift, a standard four post lift, a two post lift, and on a level surface.
The STR130RW will eventually replace the current STR120RW and STR220RW models in Supertracker's range.
This latest addition to the Supertracker product portfolio offers hang-on system measuring heads and incorporates user-friendly application software to ensure easy navigation. It also features adjustment help screens to assist technicians in various vehicle adjustments.
Supertracker adds that it plans to launch two further products soon, including the STR500, a new, "highly economical" 3D aligner. The other new product is currently under development, with full details to be revealed by the end of the year.