Pirelli: 70th title in FIM Motocross World Championship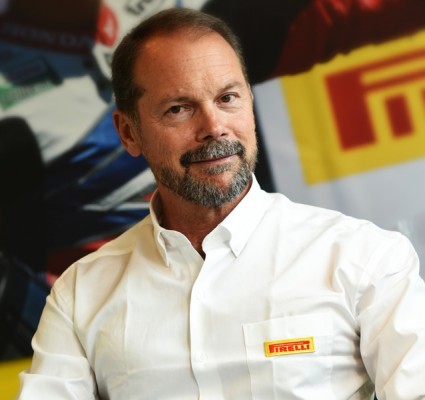 Pirelli has become an FIM Motocross World Champion for the 70th time. Following last weekend's Grand Prix of Bulgaria, the Italian tyre manufacturer has 'mathematically conquered' the MXGP World Title after gaining the MX2 class title during the Grand Prix of Switzerland, thus bringing its number of World titles won since 1980 to 70.
Pirelli mathematically obtained the MXGP World Championship title with three Grands Prix still to run and wrapped up the MX2 championship four rounds before the end of the season. This was possible thanks to the results of Jeffrey Herlings and Antonio Cairoli in MXGP and Jorge Prado and Pauls Jonass in MX2 – all Red Bull KTM riders using Pirelli tyres.
"We are very proud to have reached this extraordinary goal," said Piero Misani, director of Pirelli's Moto business unit. "For Pirelli, the FIM Motocross World Championship is a top activity in which we have always believed in and continue to do so and that has seen us for almost forty years the undisputed leader among tyre manufacturers. During the years, we have had the chance to witness and contribute to the exponential growth of this championship which today features a large number of both riders and manufacturers and, most of all, a great global media visibility. This World Championship is an exceptional stage for us to create brand awareness in some countries which are very important for our business and, at the same time, a perfect proving ground to develop the tyres with which we are increasing over the decades our silverware alongside the greatest Motocross champions. I wish a season finale full of satisfaction to our four riders who compete for the world titles in MXGP and MX2!"
Giorgio Barbier, Pirelli's Head of Moto Racing Activities, added: "Seventy titles in less than forty years I think perfectly summarises the value of the work done by Pirelli over this time in developing off-road tyres. The Scorpion MX range, and in particular the Scorpion MX32 tyres, are now a recognised and appreciated trademark all over the world by those who practice motocross at a competitive or amateur level. As with on-road products and with regard to our commitment to the FIM Superbike World Championship, even in the development of off-road tyres our philosophy remains the same because the FIM Motocross World Championship riders use strictly standard tyres that any motorcyclist can regularly buy. This approach to racing and to tyre development has been, and continues to be, the strategy that has allowed us to get the preferences of riders and motorcyclists around the world."