Cooper Tire promotes Ceneviz, names Yang as Tsaur's successor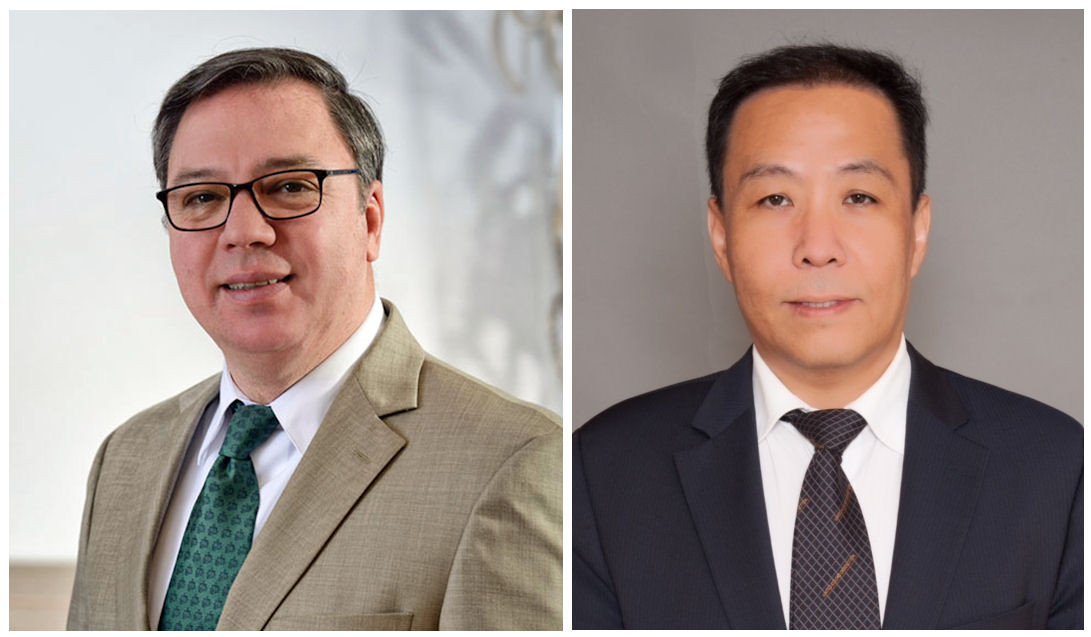 Cooper Tire & Rubber Company has announced two international leadership appointments. Luis Ceneviz takes on a position of greater responsibility within the company, while Alan Yang returns to Cooper to fill the position made vacant by the impending retirement of Allen Tsaur.
Ceneviz, who possesses nearly 40 years of tyre industry experience, including global leadership roles at Cooper over the past three years as well as 28 years at Goodyear Tire & Rubber, currently serves as Cooper Tire & Rubber's senior vice-president and managing director for Europe and Latin America. He has been promoted to the position of senior vice-president and president, International. He begins in this role on 1 October and will oversee operations in Europe, Latin America and Asia.
Alan Yang's has been named, with immediate effect, vice-president and general manager for Asia. His appointment coincides with the planned retirement of Allen Tsaur, who has been with Cooper for 11 years, most recently serving as senior vice-president and general manager for Asia. Tsaur, who enters retirement on 1 October, is credited with leading the growth of Cooper's Asia business into a thriving enterprise with an extensive original equipment business.
"Allen's accomplishments during his tenure with Cooper have been remarkable," said Brad Hughes, president and chief executive officer of Cooper Tire & Rubber. "He has been a trusted and effective leader who will stay on through the transition, and then beyond his retirement as a part-time special advisor to me."
"We are pleased to have such a talented and experienced executive in Alan Yang to move into Allen's role," Hughes added. "We know first-hand what a great leader Alan is from earlier positions he held at Cooper, and look forward to the contributions we know he will make as we continue to grow our business in Asia. This transition will no doubt benefit from Luis in his new role. In his three years with Cooper, Luis has demonstrated that he is an effective leader who generates results while remaining focused on employee engagement to drive business performance. We thank Allen for his many contributions and congratulate Luis and Alan on their new roles. This is an exciting time at Cooper as we execute our global strategy for long-term growth, and I am confident these appointments will help enable our success."
Yang has significant tyre industry and global leadership experience, including time at Cooper earlier in his career, when he served first as national sales director (China) and then as vice-president and general manager of China operations, focusing primarily on sales and marketing. Most recently, Yang served as chief operating officer of ChemChina unit the China National Rubber Company and led that company's tyre business, including the integration of the Pirelli and Prometeon businesses. Prior to that, he was the chief executive officer of another ChemChina unit, China National Chemical Environment Company.