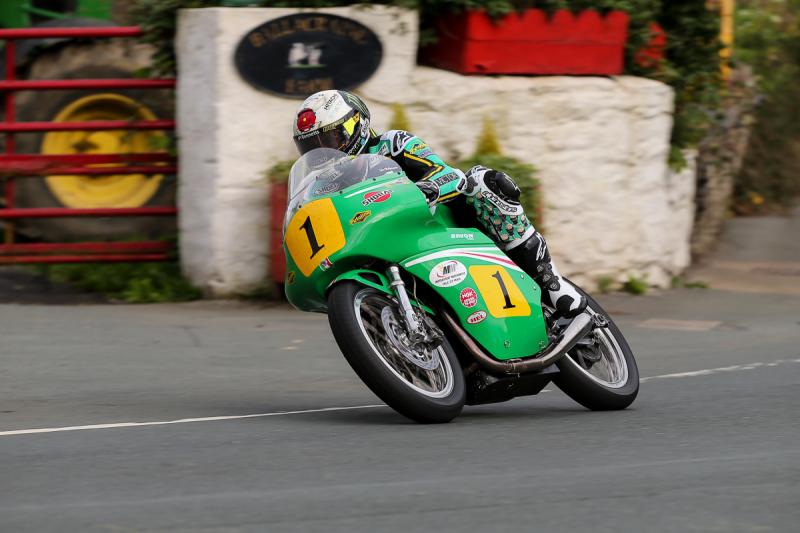 Avon Motorcycle Tyres will return to the 2018 Classic TT, supplying tyres to some of the most prestigious race bikes at the event.
With practice currently underway, John McGuinness has already made his much-anticipated return on Saturday evening in first practice for the Senior Classic TT Race. Using Avon AM22 race tyres, McGuinness set the fastest time of the event.
Michael Rutter, Lee Johnston, Ian Lougher and Maria Costello are also taking part in this weekend's Senior Classic TT Race, riding a variety of exotic 500cc bikes from the 1960s, many of which are also fitted with Avon AM22 rubber.
Rutter will push to repeat victory in the Junior Classic TT on his 350cc Honda, the machine of choice for many of the Top 20 riders. He will face stiff competition from Dan Cooper, Dominic Herbertson and Lee Johnston on similar bikes, as well as Danny Webb on a Norton and father and son, Bill and Chris Swallow, both riding Velocettes.
Avon will hope for a fruitful Lightweight Classic TT with a number of the top two-stroke riders using Avon's racing slick tyre. Also running in the Lightweight Class is Chris Swallow's Ducati 750, fitted with 18" Avon Storm Endurance racing tyres and Alex Sinclair's Louigi Moto Ducati 750, fitted with Avon 3D Xtremes.
The crowd at this year's Classic TT will also enjoy a parade lap of Mike Hailwood's Ducati. Ridden by John McGuinness, the celebration marks 40 years since Hailwood took the bike to victory in one of the most famous comebacks in racing history. Team Obsolete's four-cylinder 350cc Benelli race bike will also be taken on a parade lap around the 37-mile course. Ridden by Dave Roper, a past winner of the Historic Senior TT, the bike was also raced in 1967 by Renzo Pasolini. Both of these priceless machines have been fitted with Avon race tyres for the occasion.
Category: Motorsport, Product News, UK News