Dunlop supports young talent on track to the top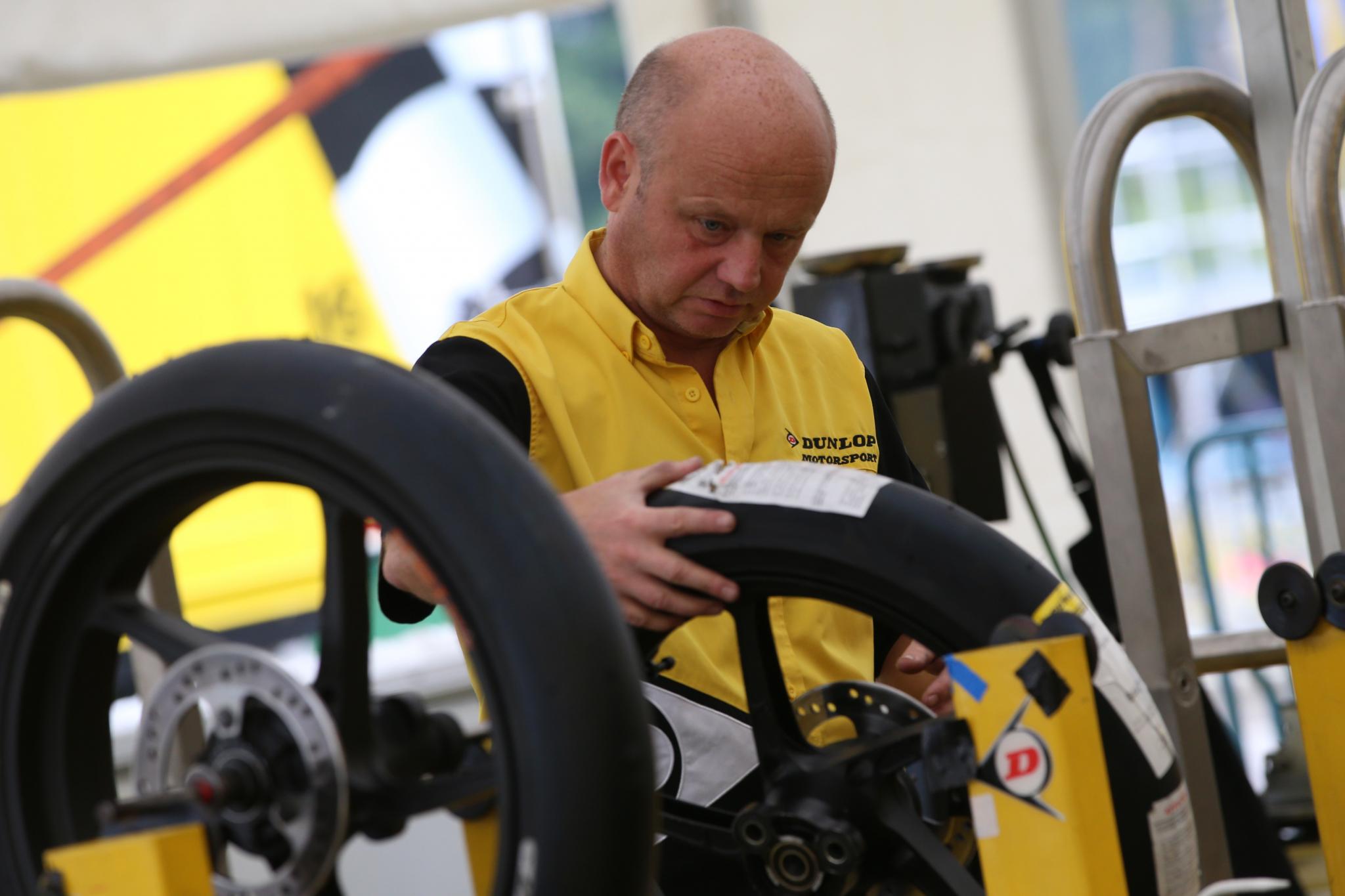 Britain's round of the FIM Moto2 and Moto3 World Championships take place at Silverstone's GoPro British Grand Prix over the weekend of 24-26 August. The event marks the first appearance of the British Talent Cup (BTC) alongside the World Championships, supported by Dunlop tyres. The manufacturer states that it is using the BTC to support young talent coming up through the ranks by giving them the tyre knowledge and skills they need to progress. It aims to provide a pathway to MotoGP for British riders.
To assist the riders' progress, Dunlop provides the same product as used across the world championships. This enables the young BTC riders to understand the performance and feedback and develop with the tyres ahead of entering the Moto3 class. In addition the track support team helps young riders to understand their tyres and how they can use them to gain performance advantages.
Thomas Strudwick, British Talent Cup points leader: "The British Talent Cup is an amazing opportunity to help young British riders get ready for being in a GP environment. Working with Dunlop is great, they give you a lot of guidance and support. The tyres are a proven product in Moto3 and Moto2, so if they're using them, it shows how good they are.
"For me, the biggest thing is the feeling when you're on the bike, the support from the tyres allow you to go a lot quicker through the corners, especially mid-corner. The grip they give you is massive. It's pretty impressive that you can have a tyre that is soft enough to get you around the track really quickly, but that's hard enough to allow you to still push really hard on the brakes and into the corners. They allow you to be so much more aggressive into and through the corner, and that gives you massive confidence and trust in the tyres."
Andy Marfleet, marketing director – Dunlop, UK: "Dunlop is delighted to support the British Talent Cup in its search for the next crop of British MotoGP riders. Working with riders at an early age is fundamental to them gaining the necessary tyre knowledge and skills essential to progress through the ranks. We are providing our world championship products and unparalleled track support service to allow them to understand the tyres in this their formative season. Identifying how they can use their tyres to gain performance advantages will prepare them for Moto3."
In addition to being control tyre supplier to the intermediate and lightweight classes, Dunlop also provides the tyres for the Red Bull Rookies Cup, and both European and Asian Talent Cups. Dunlop also features strongly in Motostar which runs alongside the Bennetts British Superbike Championship. This is open tyre competition where many teams choose Dunlop's world championship product to prepare riders as they progress into Moto3.