VÚK acquisition to benefit Continental's tyre assembly machinery business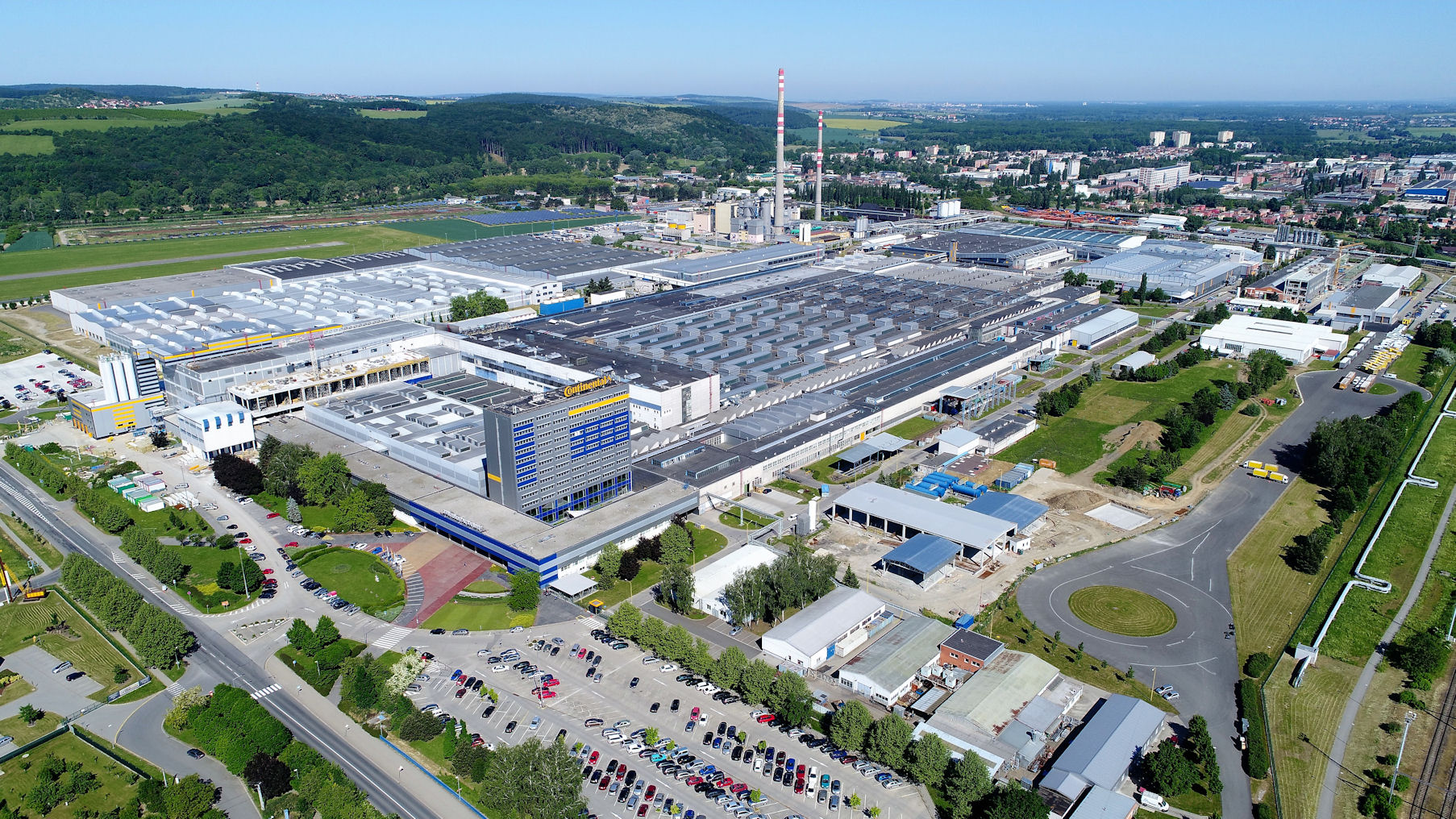 Tyre maker and technology company Continental has acquired a 100 per cent shareholding in Czech machine tool manufacturer VÚK. The purchase of VÚK strengthens its presence in the city of Otrokovice, Czech Republic, site of the company's largest tyre manufacturing facility worldwide. Continental says it intends to leverage VÚK's strengths to drive forward its development and production of technologically advanced tyre assembly machinery.
"With this acquisition of VÚK, we are strengthening our production capabilities in terms of tyre assembly machines and are therefore supporting our growth strategy Vision 2025," comments Bernhard Trilken, head of Manufacturing and Logistics Tires at Continental. "Together we are not only expanding our portfolio, but also gaining new expertise in machine construction and strengthening Otrokovice as a technology site."
In addition to producing car, truck and industrial tyres, the Continental plant in Otrokovice houses a facility that manufactures tyre moulds for the Continental Molds and Machinery (CMM) business unit. CMM is Continental's internal developer and producer of tyre assembly machines and tyre moulds; VÚK, a long-time essential supplier of components for tyre assembly machines to CMM, will be integrated into the unit.
"We are looking forward to working with the around 90 new colleagues who will be supporting us from Otrokovice. For us at CMM and for the Otrokovice site, this merger is an important component in consolidating our competitiveness," says Didier Fuchs, head of Continental Molds and Machinery.
While the workforce at VÚK primarily specialises in mechanical components and machine assembly, the CMM unit has a great deal of expertise in the areas of mechanical, hardware and software engineering and managing large projects, and operates a worldwide service network for tyre plants using its equipment.
VÚK was founded in 1993. The privately-run company produces machines for tyre assembly and organises the entire production process from development to assembly and quality assurance.