Cimcorp becomes Linglong's tyre plant automation partner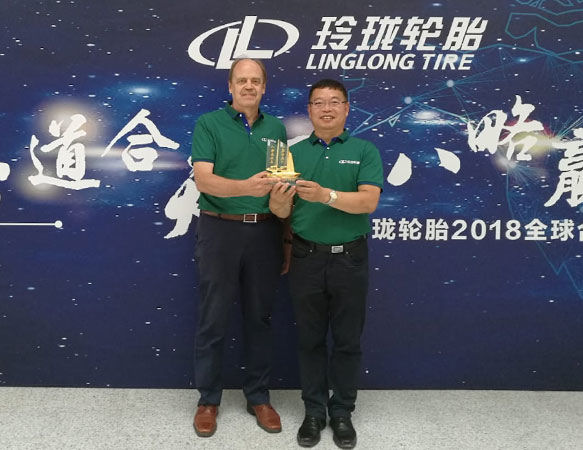 Shandong Linglong Tyre Co., Ltd. has selected Cimcorp as its strategic partner for tyre plant automation, and the Finnish manufacturer and integrator of turnkey robotic tyre-handling and order fulfilment solutions is currently working on two projects for Linglong. In addition, Cimcorp will provide solutions for Linglong Tire's new greenfield facility in Jingmen, China.
The first collaboration between Linglong Tire and Cimcorp is the automation of the company's established truck and bus radial factory in Zhaoyuan, China. Cimcorp considers the modular design of its Dream Factory solution "ideal" for this brownfield project. A turnkey material handling solution will be installed in stages to ensure minimum disruption to production.
During spring 2018, Linglong Tire placed another order with Cimcorp, this time for the automation of the high-bay warehouse, palletising and shipping areas at its passenger car tyre plant in Chonburi, Thailand, which opened in 2014.
Linglong Tire currently operates three factories and is building a fourth. A groundbreaking ceremony was held at the site in Jingmen, Hubei province on 6 July during the '2018 Linglong Global Partners Summit' in Jingmen. During the ceremony, Cimcorp was honoured as an 'Outstanding Partner' by Linglong.
"We are delighted to begin working with Linglong and Cimcorp will continue in its efforts to deliver the most advanced automation technology to leading Chinese tyre manufacturers in order to help them achieve process optimisation, quality improvement, maximum productivity and increased profitability," said Kai Tuomisaari, vice-president of sales at Cimcorp.