SMPE honours long-serving employees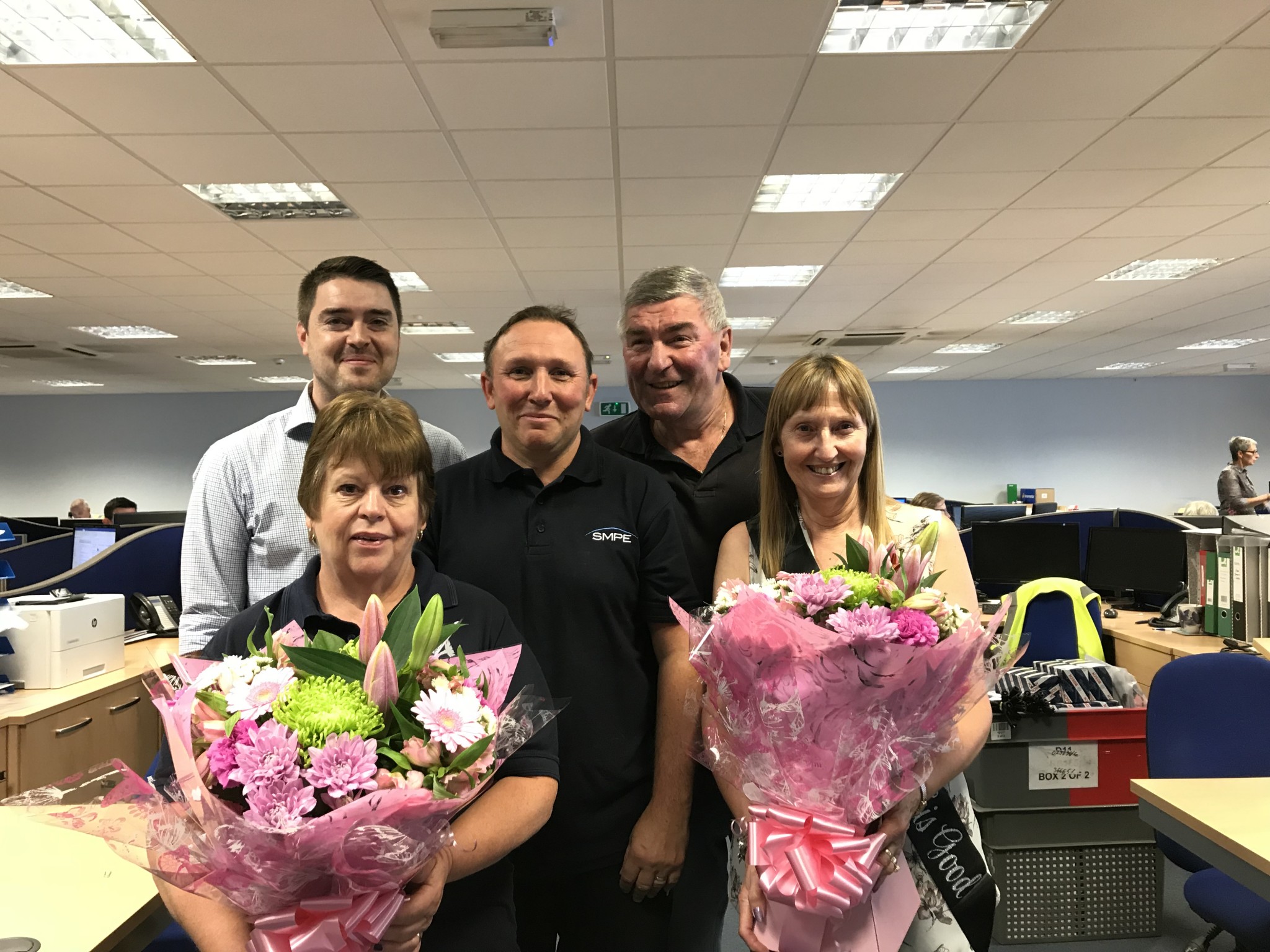 Standard Motor Products Europe (SMPE), one of the UK's largest independently owned automotive parts manufacturers and suppliers, has awarded four of its longest-serving employees in recognition of their many years' service at the company.
Art Wieckowski, Steve Capewell, Jackie Foster and Maggie Syme were each presented with their award by Managing Director Ross Toomey, as their long-standing commitment and service to the supplier was formally acknowledged in front of SMPE's Nottingham-based workforce.
Wieckowski was acknowledged for 25 years' service as Warehouse Operative, while both Foster and Capwell were honoured for their 25 years' service working in the packing department. Meanwhile, Syme celebrated her retirement, after spending the past 35 years working in BlueStreak despatch, packing and despatching remanufactured ECUs, one of SMPE's core product areas.
Ross Toomey, managing director of SMPE said: "We're incredibly proud of our long-standing members of the team and can't thank them enough for their invaluable contribution in helping make the company what it is today. We're delighted to recognise their years of commitment and hard work, and we wish Maggie all the best for a happy retirement."