Hankook: Two tyre approvals for BMW X3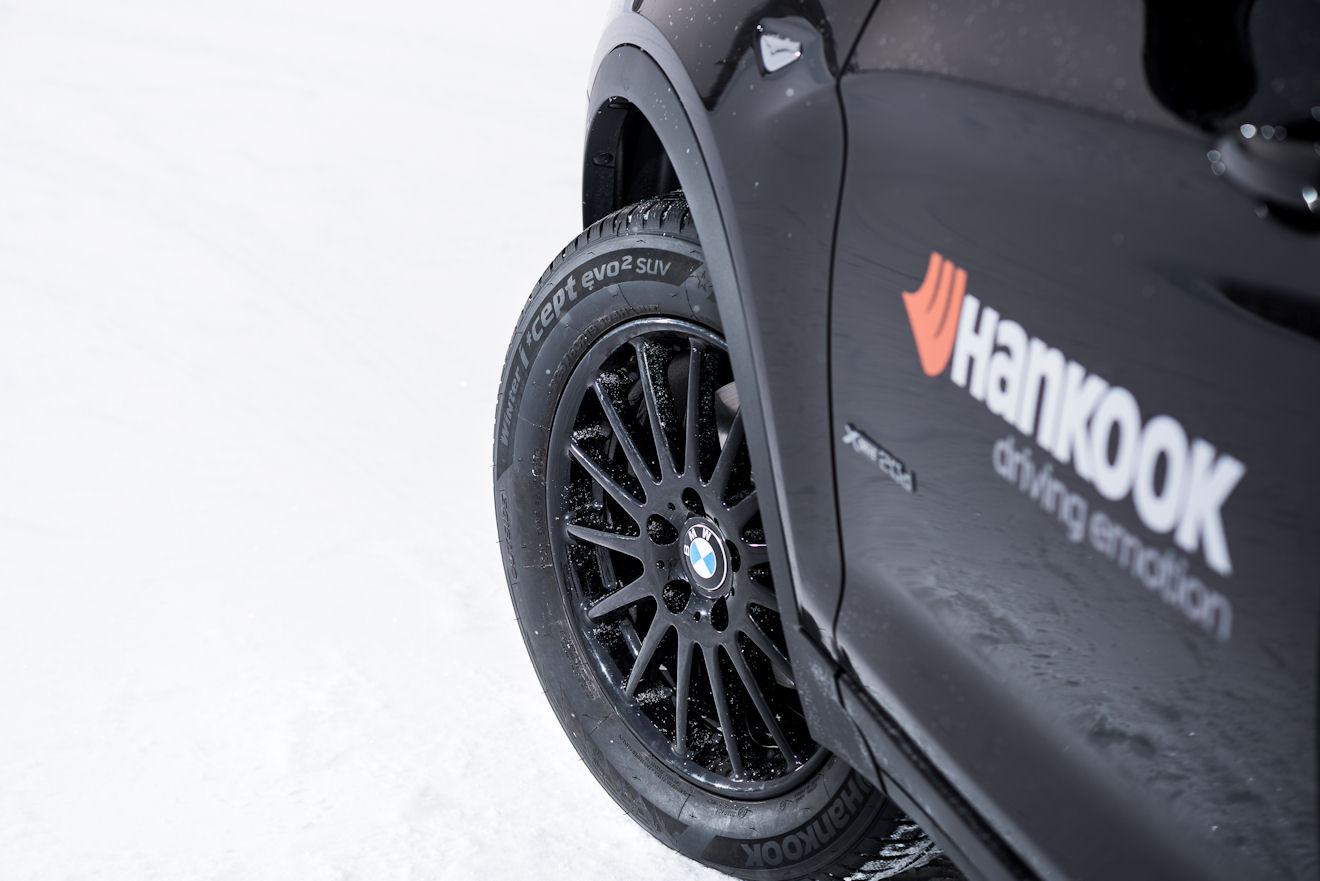 Hankook Tire has won another original fitment order covering both summer and winter tyres, this time for the current BMW X3. The third-generation X3, which was introduced last year, will be available with the Ventus S1 evo² SUV in size 225/60 R18 104 W XL and with Hankook's winter i*cept evo² SUV in 225/60 R18 104 H XL.
"The fact that our summer and winter tyres are now being used as original equipment not only for the BMW 7 Series but also for the BMW X3 is a testament to the engineering performance of our tyre developers and proof of the high quality of our products," says Tony Lee, vice-president marketing and sales at Hankook Tire Europe. "Hankook's investment in its own winter testing ground "Technotrac" in Ivalo, Finland, which provides us with a very good basis for the development of winter tyres for original fitment as well, is certainly paying off on the European market, which is a very important market for us."
With the summer tyre in particular, the BMW Group required Hankook's engineers to develop a tyre that offers a high performance without compromising comfort, thus not only doing justice to the brand's sporty reputation but also matching the comfortable yet agile character of the BMW X3.
To meet these requirements, the Ventus S1 evo² SUV wearing the BMW OE 'star' marking has been fitted with a specially adapted bead filler. This is designed for more sporty vehicles and offers the necessary rigidity to guarantee high steering precision that does justice to the vehicle's driving dynamics and still gently cushions the increased weight of an SUV. To be able to cope with high temperatures the Ventus S1 evo² SUV is exposed to driving at approved speeds of up to 270km/h and the reinforced layers are made of a specially developed heat-resistant hybrid textile. The high rigidity of the lower sidewall also achieves particularly good handling characteristics.
Rolling resistance, says Hankook, has been "significantly reduced" with the aid of a multi-layer tread structure. At the same time, the tread compound enhances wet grip, thus optimally supplementing the safety features of the BMW X3.
The winter tyres homologated by BMW were also designed to optimise the X3's driving dynamics. Development work focused particularly on good track performance as well as on low rolling resistance. By minimising block movement and wear, 3D sipes applied to the entire tread area ensure additional driving stability as well as improving the general handling properties with the aid of maximised edge effects. A highly dispersible nano-silica compound is used, which prevents hardening of the tyre at low temperatures and thus ensures better grip on wintry and wet roads through greater elasticity of the tyre contact area, as shown by the short braking distances.