'Lower the drink drive limit' campaigners urge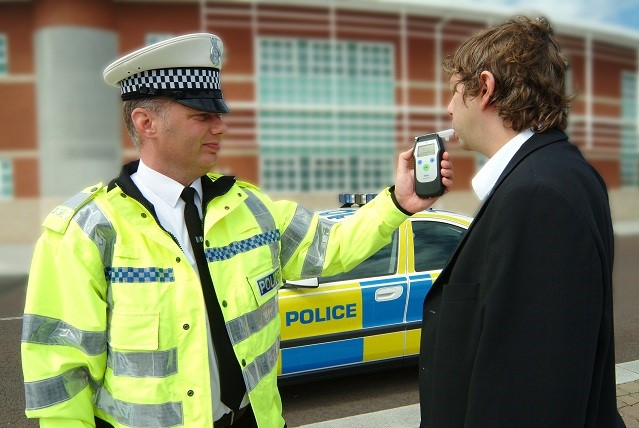 As the latest provisional figures from the Department for Transport reveal that fatalities from drink driving have increased in the UK, safety campaigners are once again urging the Government to reconsider the drink drive limit in England, Wales and Northern Ireland.
The Department for Transport's report, which was released in February, estimates that 9,050 people were killed or injured in 2016 when at least one driver was over the drink-drive limit – a significant rise from 2015's figure of 8,470 and the highest figure recorded since 2012.
The drink drive limit in England, Wales and Northern Ireland is currently one of the highest in Europe at 80mg in every 100ml of blood. Safety campaigners want this figure to fall to 50mg to be in line with Scotland's drink drive limit, which was lowered in December 2014. Following its introduction, Police Scotland reported that drink driving offences in Scotland fell by 12.5 per cent in the following nine months compared with the year before.
Despite debates on the subject in the House of Lords in 2016, the Government announced later that year it had no plans to lower the drink drive limit in England and Wales, stating that their approach to tackling drink driving was through rigorous enforcement, tough penalties and awareness campaigns.
Suzannah Robin is an alcohol safety expert at AlcoDigital.  She works with corporate and governmental organisations and has helped dozens of local authorities and councils to implement their alcohol testing policies for staff.  She said: "It makes no sense whatsoever to keep the drink drive limit in England, Wales and Northern Ireland at its current level. Given the recent report, it is ludicrous to think that this isn't even a consideration for the Department for Transport when all the statistical data available from Scotland and Europe clearly show that lives could be saved if the drink drive limit was lower.
"Scotland has already lowered the limit with great success and it is now time England, Wales and Northern Ireland followed its lead. The latest figures from the Department for Transport only go towards reinforcing this."
Robin added "One of the arguments against lowering the drink drive limit is the view that most accidents are caused by people who would flout the rules regardless of the law. This attitude simply doesn't stack up. A lower limit sends a powerful message that drink driving is dangerous.
"Law enforcement and raising awareness of the impact of drink driving has helped to improve road safety over the last decade, however, more can still be done.
"Statistics show that even after just one drink you are three times more likely to be involved in a collision. This also applies to the morning after, when many people who think they are safe to drive will still in fact have alcohol in their system. I sincerely believe that lowering the limit will help to prevent more senseless deaths and injuries."
Don't Be That Someone, an award-winning anti drink-driving campaign, which seeks to raise awareness amongst young people about the deadly impact alcohol can have on drivers, has partnered with AlcoDigital to lobby for a reduction in the limit. Its founder, Mike McAdam, said:
"The issue here is fear of change and what a lower limit could mean to the alcohol economy or the drivers who are acting responsibly. But what about the families who are having to suffer the terrible consequences of losing a loved one?
"No one is suggesting you can't go out, drink and have a good time. You can still do that and arrange for a taxi to take you home afterwards. What we are asking for is that the law is aligned with the rest of Europe where a lower drink drive limit is already in place and has helped to decrease drink drive related injuries and deaths. How can that be a bad thing?"
The official figures from the Department of Transport will be released later this year.