Doublestar acquires 45% share in Kumho Tire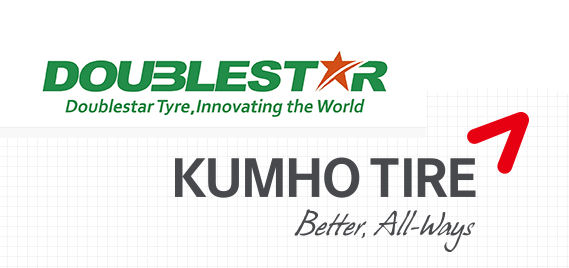 After months of uncertainty, union members within the Kumho Tire workforce voted on 30 March to accept the sale of a 45 per cent stake in the tyre maker to China's Doublestar Tyre. It is understood that just over 60 per cent of voting union members were in favour of the sale, sparing Kumho Tire from receivership. The deal with unionised employees was sweetened by guarantees of their job security for at least the coming three years.
With its investment of KRW 646.3 billion (£434.3 million) through third-party allocation, Doublestar will become the largest shareholder in Kumho Tire. Doublestar will purchase new shares issued by Kumho Tire. Following this issue, Kumho Tire's creditors will together own a 23.1 per cent shareholding in the tyre maker, down from 42.01 per cent.
According to Kumho Tire, the Kumho brand name will remain in use and its management independent post-acquisition. In a statement, the South Korean tyre maker compared its new ownership situation with the acquisition of Swedish vehicle manufacturer Volvo by Geely Automobile Holdings in 2010 – a deal that, Kumho Tire comments, focused on injecting capital into Volvo while allowing its independent management to continue growing the brand. That said, Korea's Yonhap News reports that Kumho Tire, its union, main creditor the Korea Development Bank and Doublestar have agreed to form a 'future committee' to help turn the troubled tyre maker around.