Alcohol experts 'astonished and frustrated' at lack of movement in drink-drive law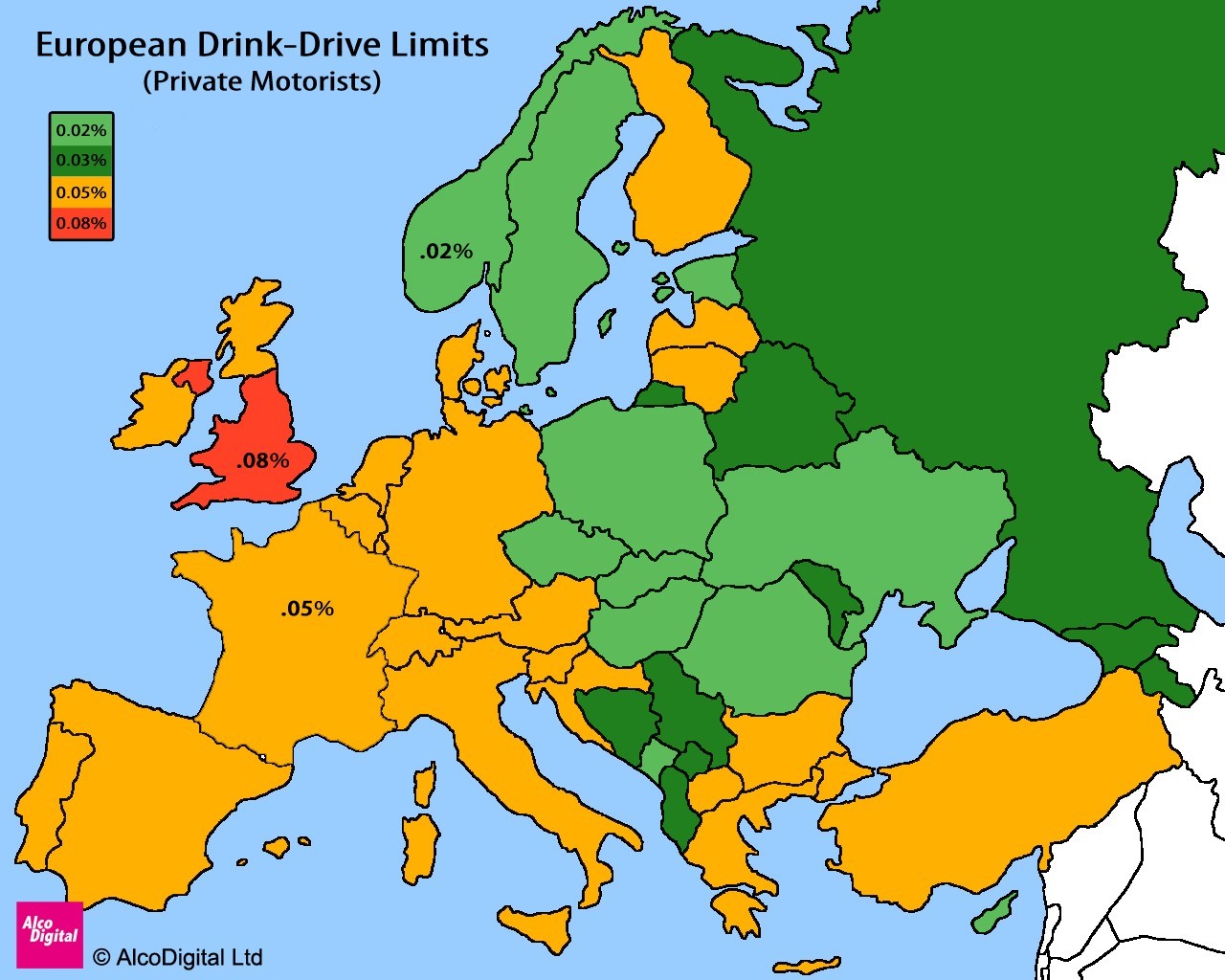 Following the Department for Transport's announcement that they have no immediate plans to lower the drink-drive limit in England and Wales to the same as Scotland's, alcohol safety experts have responded to the news as "astonishing" and stated that the Department for Transport is ignoring the facts.
Suzannah Robin is an alcohol safety expert at AlcoDigital.  She works with corporate and governmental organisations and has helped dozens of local authorities and councils to implement their alcohol testing policies for staff.  She said:
"We are astonished and frustrated that the Department for Transport chooses to continue to isolate England and Wales from having safer roads and experiencing fewer drink-drive related deaths.
"Given the unity across Europe, where every country has now reduced the drink-drive limit to the same as Scotland's, it has been proven over and over again that a lower drink-drive limit significantly improves road safety and reduces drink-drive related deaths yet the Department for Transport continues to ignore this."
In 2014 alone alcohol accounted for 5,650 accidents and 8,320 casualties on UK roads and figures for fatalities have remained static since 2010 with an increase in deaths even being recorded between 2012 and 2013.
Scotland decreased its drink-drive limit in line with other European countries in December 2014 and has seen drink-drive offences fall by 12.5 per cent as a result, dropping from 4,208 to 3,682 compared with the same period the previous year.
Robin continued:
"It is a scary thought that the drink-drive limit in England and Wales is the highest in Europe for not only private drivers but also commercial drivers who are permitted to operate vehicles such as HGVs and buses at a level four times higher than the rest of Europe."
In France, where the drink-drive limit has been the same as Scotland's for many years, and is zero tolerance for commercial drivers, fatalities have seen a dramatic decrease and fell by a further 8 per cent in 2013 following the introduction of a breathalyzer law.3
Robin added: "Although we support the government's focus on rigorous enforcement for drink-drivers we cannot ignore the facts – there are still too many deaths from drink-driving in England and Wales and too many families are suffering the consequences of losing loved ones.  By not reducing the drink-drive limit The Department for Transport is effectively playing with people's lives."