Kumho Tire acquisition: Is a tyre maker behind Tire Bank bid?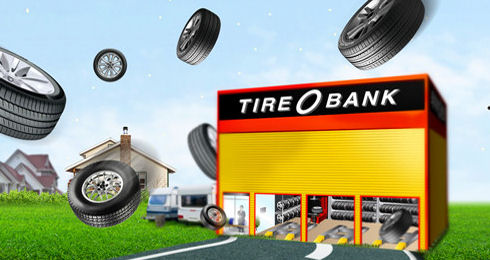 The latest news from South Korea suggests that local tyre distributor and retail network operator Tire Bank Co. Ltd. would like to purchase the Kumho Tire shareholding that China's Qingdao Doublestar Tire is currently negotiating to acquire from creditors. The unexpected appearance of the Daejeon-based firm, which hinted it may bid together with one or more partners, further complicates an already drawn out and difficult transaction.
Commenting on Tire Bank's last-minute arrival on the scene, company chairman Kim Jeong-gyu opined (as writes The Korea Herald) during a press conference that "it was regrettable watching China's Doublestar (attempt to) buy Kumho Tire." He added that as a local company, Tire Bank "couldn't sit back and watch Kumho Tire's continued struggles."
Yet more than a hint of mystery surrounds the Tire Bank chairman's announcement. As The Korea Herald notes, those familiar with the situation are "casting doubts" about Tire Bank's financial capacity to come up with the KRW 646.3 billion (£421.9 million) that creditors are asking for the 45 per cent Kumho Tire share. Tire Bank is said to have assets amounting to KRW 364 billion, of which just KRW 19.2 billion are in cash. Yet in response to questions about ability to meet the purchase price, Kim Jeong-gyu commented that Tire Bank could "take care" of this issue. He also commented that well-known global companies are interested in acquiring the Kumho Tire share together with Tire Bank. Kim did not name these companies, leaving open to speculation the possibility that a tyre major may invest alongside the Korean distributor and retailer.
A final decision to bid for the Kumho Tire share will only be made, the Tire Bank chairman added, after "listening to the public, the labour union and creditors' thoughts."
It still isn't clear whether Tire Bank's interest is serious or not. Responding to Kim Jeong-gyu's announcement, main Kumho Tire creditor the Korea Development Bank stated: "There is nothing to say. We have not received any official notice from Tire Bank." Similarly, Kumho Tire posted a notice on the Korea Stock Exchange website today stating that it had not been approached by Tire Bank regarding investment.
Tire Bank operates 365 retail outlets in South Korea and claims to sell tyres at prices "ten to 50 per cent cheaper" than other companies thanks to savings made through its purchasing power. The company reported revenues of KRW 372.9 billion (£243.4 million) in 2016, a year-on-year increase of 35.3 per cent. Operating profit was up 59.9 per cent to KRW 66.4 billion.