Tag: Tire Bank
The clock is ticking, the labour union representing Kumho Tire's workers still opposes the planned Qingdao Doublestar Tire acquisition, and creditor the Korea Development Bank (KDB) doesn't think much of the alternative bid proposals announced this week. Time to find an alternative to liquidation is running out.
Sale agreement or receivership – according to creditors, 30 March remains the deadline for Kumho Tire. Yonhap News Agency writes that Lee Dong-gull, chairman and chief executive officer of the Korea Development Bank, has ruled out an extension to this deadline. This means that should its labour union not agree to Qingdao Doublestar Tire's purchase of a 45 per cent share in the company, from Monday 2 April Kumho Tire will be bankrupt and placed under court receivership.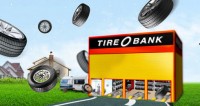 The latest news from South Korea suggests that local tyre distributor and retail network operator Tire Bank Co. Ltd. would like to purchase the Kumho Tire shareholding that China's Qingdao Doublestar Tire is currently negotiating to acquire from creditors. The unexpected appearance of the Daejeon-based firm, which hinted it may bid together with one or more partners, further complicates an already drawn out and difficult transaction.