Doublestar acquisition of Kumho Tire completed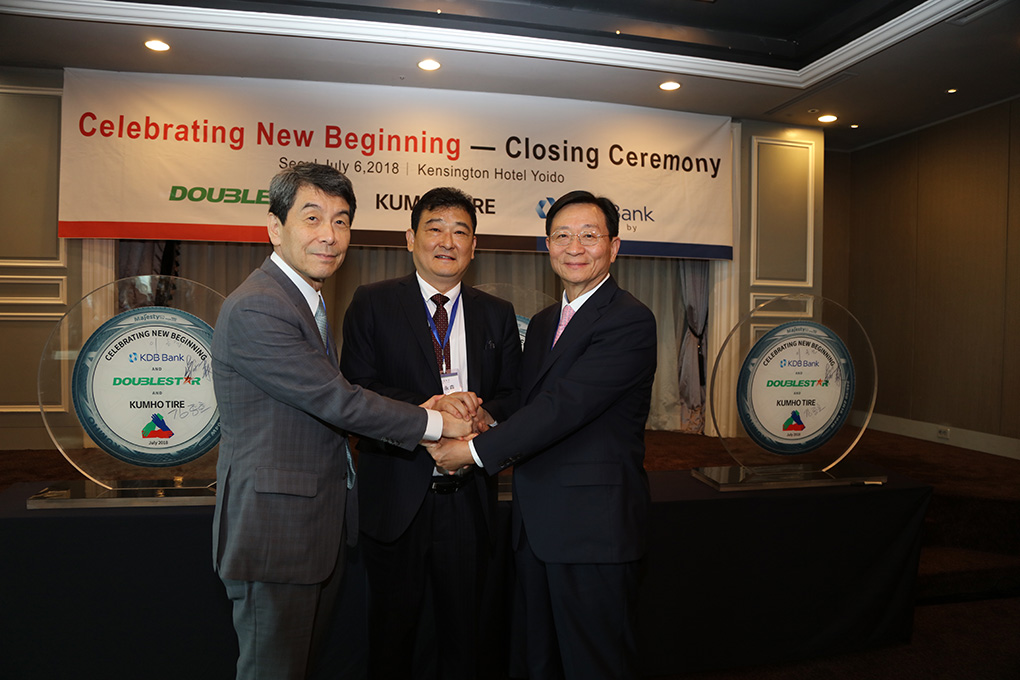 A ceremony was held on 6 July to mark to completion of Doublestar Tire's acquisition of a 45 per cent share in Kumho Tire. The event in Seoul was titled 'Celebrating New Beginning' and was attended by the Chinese and South Korean tyre makers' management teams as well as representatives from Korea Development Bank, which together with other creditors still maintains a 23 per cent share in Kumho Tire.
Doublestar shares that Chai Yongsen, told attendees that the acquisition's closure marks the starting point of a journey to become "one of the world's greatest tyre companies." The Doublestar Group chairman believes the integration of Doublestar and Kumho Tire will result in a company greater than the sum of its member firms, adding that Doublestar Group is committed to make the cooperation between the two tyre makers "a model of friendship between China and South Korea."
With an investment of KRW 646.3 billion (£437 million), Doublestar, together with Chinese state companies Qingdao Conson Development Group, Qingdao City Construction Investment Group and Qingdao Port International, has acquired 129,267,129 shares in Kumho Tire. This 45 per cent stake in the tyre maker gives Doublestar a controlling share, however Chai says Kumho Tire will continue to operate as an independent entity with its own management. Chai has been appointed an executive director within the nine-member Kumho Tire board of management.
According to an article posted on Doublestar's website, the company now intends to take advantage of Kumho Tire's three production facilities in South Korea as well as its plants in Vietnam and the USA in order to respond to the anti-dumping duties that various countries and regions apply to tyres made in China.