Turanza T005 roll-out simplifies touring market for Bridgestone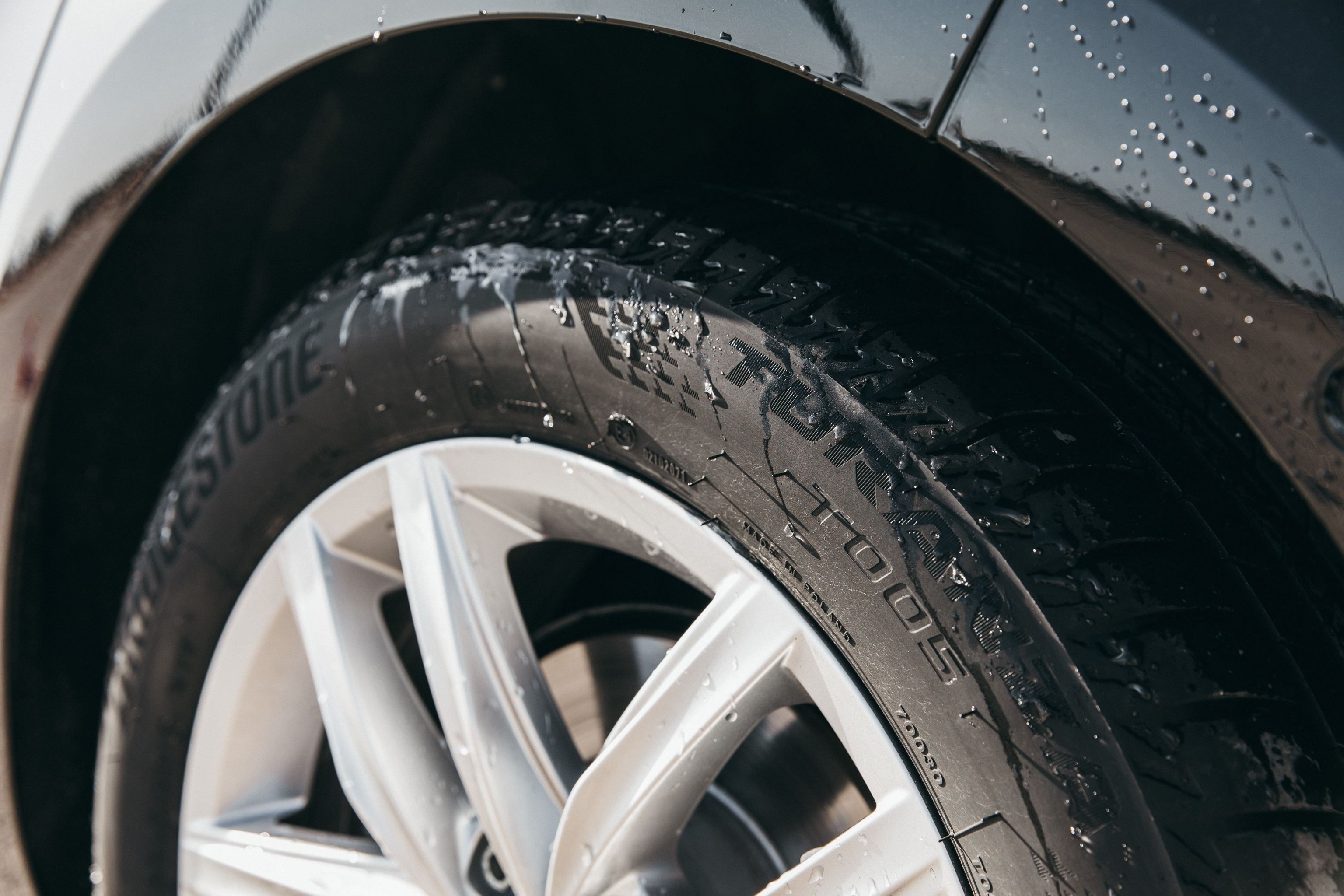 World's largest tyre manufacturer's 2017 launched product joins DriveGuard to cover consumer tyre mass market
Bridgestone launched the new Turanza T005 in the second half of 2017, replacing its Turanza T001 EVO, and joining the innovative DriveGuard in covering the European car tyre market. The new tyre, which was developed and produced in Europe to offer motorists improved wet performance and fuel economy, combined with high mileage, is now available in a wide line-up that will eventually provide almost complete touring market coverage by 2019, with more than 140 sizes for 14'' to 21'' rims.
Jakob Rønsholt, managing director, products and solutions strategy at Bridgestone EMEA summarises: "The new Turanza T005 premium touring tyre is a core product in the Bridgestone portfolio with significantly high demand coverage. No chances were taken in its development: we analysed consumer needs very carefully and then produced a tyre that meets these expectations. Bridgestone Turanza T005 puts drivers in control, especially in the wet."
Bridgestone Turanza T005 offers drivers EU label A-grade wet grip and B-grade rolling resistance, with selected sizes in the line-up provide A/A grade performance. The best-in-class wet lateral grip and wet braking performance has been tested and certified by TÜV SÜD.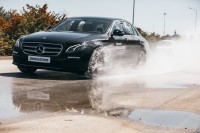 To achieve this high-level performance, Bridgestone states that its engineers put together a premium wet package of materials and tread design. The dense siping in the blocks and void distribution in the centre section of the tread help to produce highly-efficient water drainage. Using new mixing technology, Bridgestone's proprietary NanoPro-Tech polymer is mixed in the high-silica-content compound to help maximise wear, wet grip and fuel efficiency.
Bridgestone in-house testing confirms the all-round improved performance of Turanza T005 compared to the current Turanza T001 EVO3: approximately 10 per cent longer wear life, with significantly improved wet cornering and wet braking, dry braking and rolling resistance.
The DriveGuard is designed to extend run-flat capabilities to the whole market. It uses a proprietary high-tech cooling fin design as well as supportive and tough reinforced sidewalls which allows drivers to maintain control and continue driving safely and comfortably for 50 miles at up to 50mph after a puncture, until it is safe to either repair or replace. The tyre won the 2016 Auto Express product of the year and was praised for giving a wide range of car owners access to technology that had previously been the preserve of premium car buyers. The DriveGuard also offers excellent EU tyre label values – A for wet performance and C for rolling resistance.
Firestone Roadhawk increases second-line coverage
Bridgestone's second-line Firestone brand has also been boosted in the car tyre segment, with the 2017 launch of the Roadhawk helping to complete a comprehensive line-up. Since 2014, Firestone has been steadily updating its products, with the Firestone Roadhawk becoming the latest addition to its ranks, after a January 2017 launch.
The Roadhawk is a tyre built to perform longer and offer drivers best-in-class wet grip and dry braking, tested by TÜV SÜD. The Firestone Roadhawk was designed to provide the highest possible level of wet control, and achieves the top EU label A grade for wet grip.
Thierry Jupsin, director of brands marketing, Bridgestone Europe explains: "Firestone has been producing quality tyres for more than 100 years; we understand what tyres have to go through and we listen to what drivers want. This new Roadhawk is designed to give everyday drivers a high level of safety and long-lasting performance, whatever the conditions."