Indian online tyre retailer Tyremarket.com seeks UK, domestic investment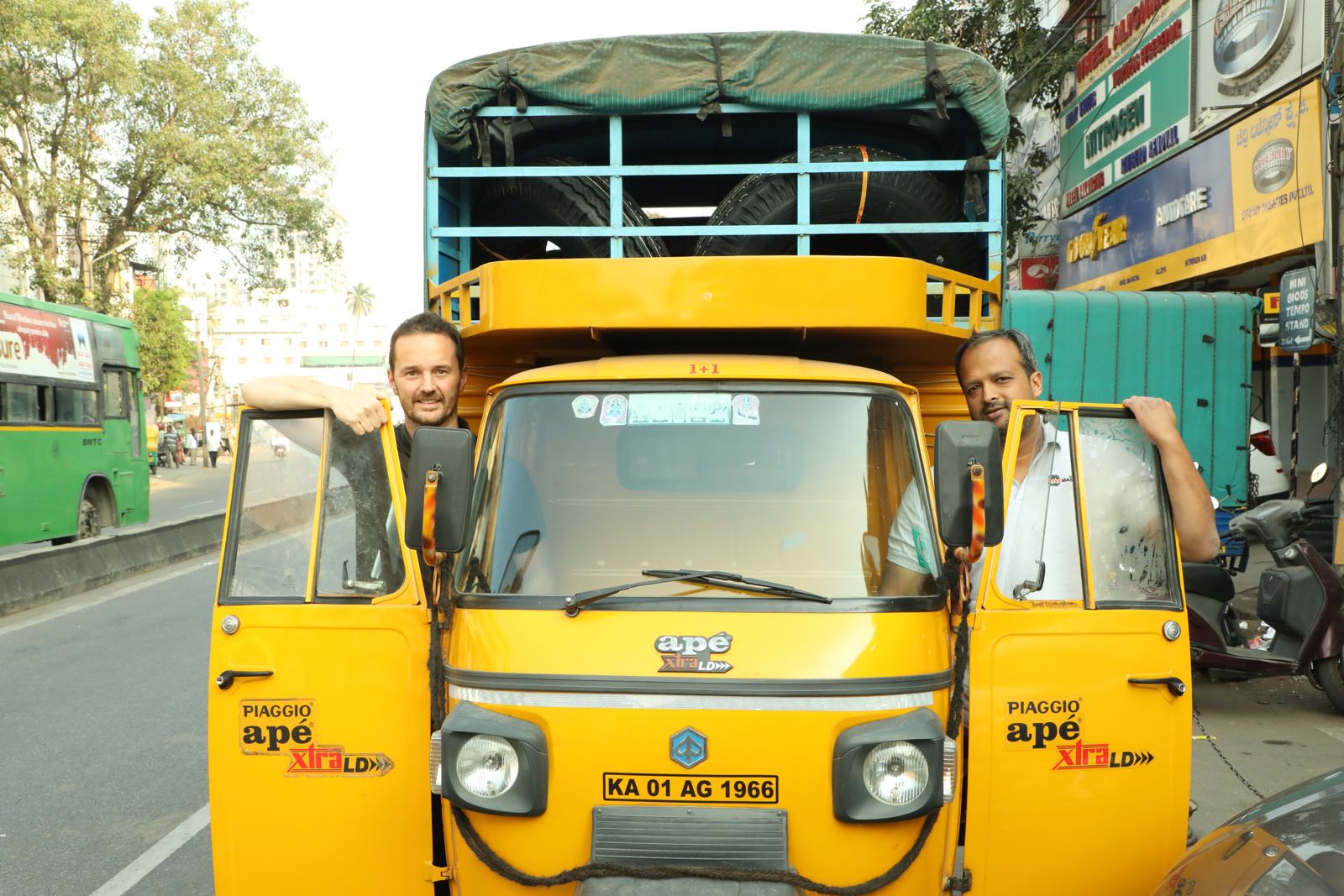 Online retailer Tyremarket.com is seeking to establish a market leading position in India through its latest investment drive. With India already the world's second-largest internet user, and online transactions expected to rise rapidly in the next few years, the company is pursuing a strategy to reach the top spot in what is one of the largest developing tyre markets too. Lead by former Siemens executive Sanjeev Agrawal, and with UK online tyre retailer Blackcircles.com founder Michael Welch OBE on board as strategic adviser and shareholder, Tyremarket.com states that it is "on track for market leading position in the $5 billion plus domestic replacement market."
Tyremarket.com states that it is well positioned to benefit from a number of macro factors including strong projected growth for India's overall economy, a tyre replacement market characterised by high fragmentation and inefficiencies and domestic vehicle ownership growing by around 7 per cent per annum.
By 2020, EY predicts that there will be almost 750 million internet users in India with average household income rising 40 per cent in the 4 years to 2020.  Market research also indicates that towards 30 per cent of all payments will be made digitally by 2020, with PWC estimating that online spending will exceed $125 billion.  India is already the second largest internet user in the world with around 400 million active mobile internet users and, with the cost of smartphones and data plans on the decrease, already has the second largest number of smartphones worldwide.
Sanjeev Agrawal, CEO and co-founder of Tyremarket.com, said: "Indian consumers are becoming more value aware and better informed about their choices. Our strategy to provide more tyre choices, more installation partners and great value is starting to pay real dividends. With the help of our early investors we have created an exciting platform from which we can invest wisely to ensure our position as the leading online platform for tyre business in India".
Tyremarket.com operates a lean business model similar to UK market leader Blackcircles.com. Zero warehousing, low logistics costs and a rapidly growing nationwide network of sellers and fitting partners combined with the leveraging of existing industry relationships and enhanced buying power means Tyremarket.com can offer motorists the most compelling proposition in the Indian online tyre market.
Welch said: "Tyremarket.com has a fantastic opportunity to be the market leader for tyres in India. Its team, vision and ambition are second to none and I'm delighted to be able to help them in their goal to become India's go-to resource for all things tyres."
Full Circle Partners, a corporate advisory firm co-founded by Welch, Paul Jarman-Williams and Nick Freer, with offices in Edinburgh and Singapore, is advising the Tyremarket.com board on the funding round.