East Sussex garage customer wins car with Servicesure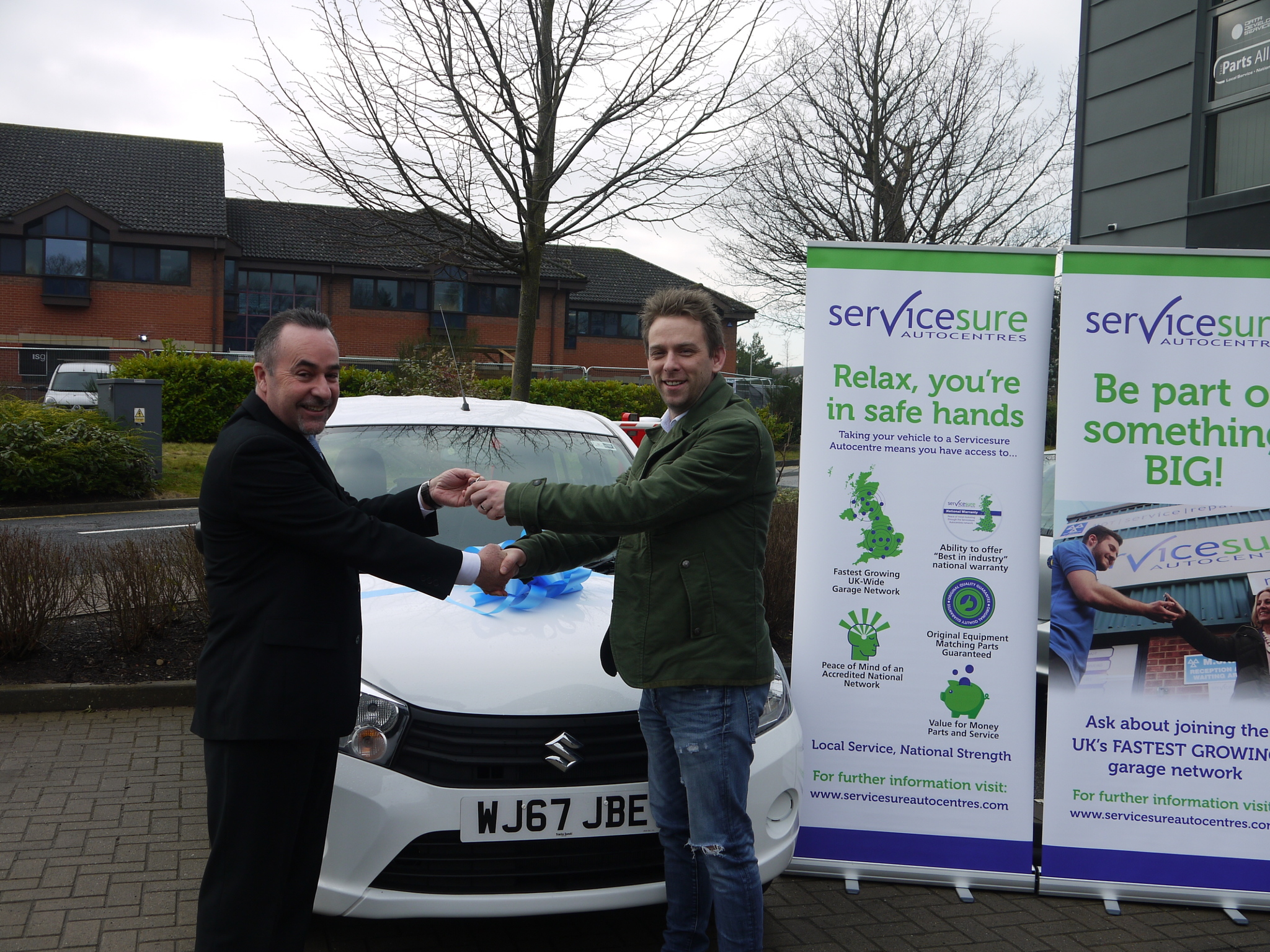 The Parts Alliance garage programme, Servicesure Autocentres, has announced Daniel and Stacey Grant from East Sussex as the winners of a new Suzuki Celerio thanks to its 'Win a Car for Christmas' competition. The giveaway, which was free for all customers to enter, ran across every garage within the Servicesure network. All visitors to a Servicesure Autocentre were eligible to enter, either through entrance forms available on site or via the website.
Launched last summer, the nationwide competition gave motorists the chance to drive home in a new Suzuki worth £7,249, and ran until November 2017 and received over 13,000 submissions.
Husband and wife, Daniel and Stacey, who reside in East Sussex, entered after visiting their nearest site; A & D Motors in Uckfield. A family-run business with over 24 years' experience, A & D Motors' proprietor, Andy Gray, has operated within the industry for 16 years and garnered extensive knowledge on all makes and models during that time.
Head of garage programmes at The Parts Alliance, Paul Dineen said: "We've been overwhelmed by the level of interest in this competition, and I would like to thank all of the garages in the network for working so hard to promote it to our customer base. On behalf of Servicesure, I extend my congratulations to Daniel and Stacey, and hope that they have many years of happy motoring."
Commenting on his win, Daniel said: "We've never won a competition before in our lives! We're still in complete shock; it really hasn't sunk in yet. The car will be invaluable to us, as Stacey is going to use it to do the school run as well as her commute to work. We're so grateful to Servicesure as this is going to make life so much easier."