Servicesure garage wins prestigious Scotlands Business Award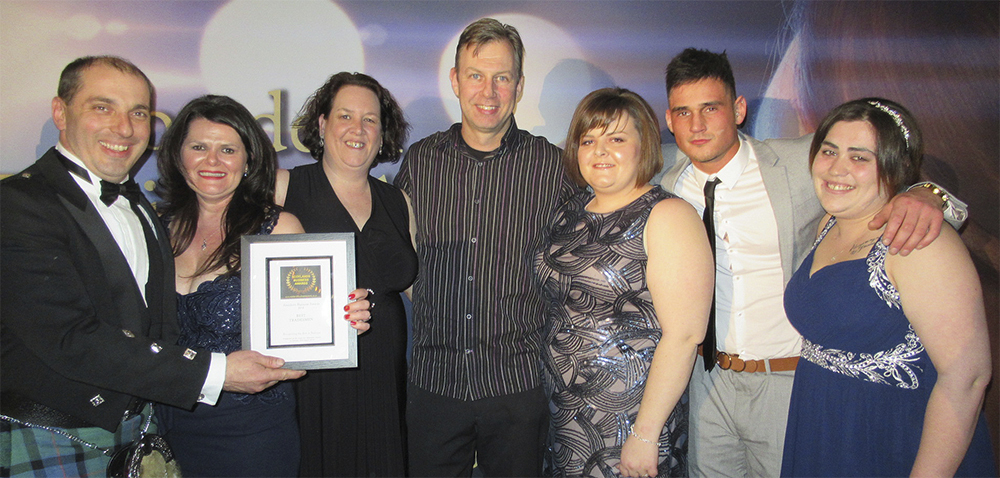 Servicesure Autocentre – The Parts Alliance's garage programme – has been well-represented in this year's Scotlands Business Awards, this time by Kinnons Garage in the Aberdeen regional ceremony.
Held on Sunday 25 March at the Jurys Inn Hotel in Aberdeen, the independent, family-run business took home the prestigious 'Best Tradesmen' award in recognition of the team's impeccable customer service record.
The sold-out event saw 300 finalists, comprising both new and returning businesses, all hoping to win one of the esteemed awards and qualify for the Grand Final, to be held in Glasgow this June, which will find this year's national winners.
John Kinnon, owner of Kinnons Garage, said: "It never crossed my mind that our customers might nominate us in the Aberdeen Business Awards, and I'm so touched that they did.
"This award should hopefully help to highlight our commitment to our customers and really put us on the map as a reliable, trustworthy, local independent."
Kinnons Garage employs 15 members of staff with over 20 years of combined experience. The garage aims to provide the highest quality vehicle maintenance, repair work and breakdown recovery, only using premium quality parts and tools.
Commenting on their win, Paul Dineen, head of garage programmes at The Parts Alliance said: "To receive an award based on the recommendations of your customer base is such an impressive accomplishment. Sincere congratulations to John and the team!"
As a customer of Dingbro Ltd, an associate member of The Parts Alliance, Duncan Davidson, customer programmes consultant said: "Kinnons Garage is a worthy winner of the 'Best Tradesmen' award: John ensures that the customers are always the team's main focus."