Hella Gutmann Solutions – diagnostic tools for the present and the future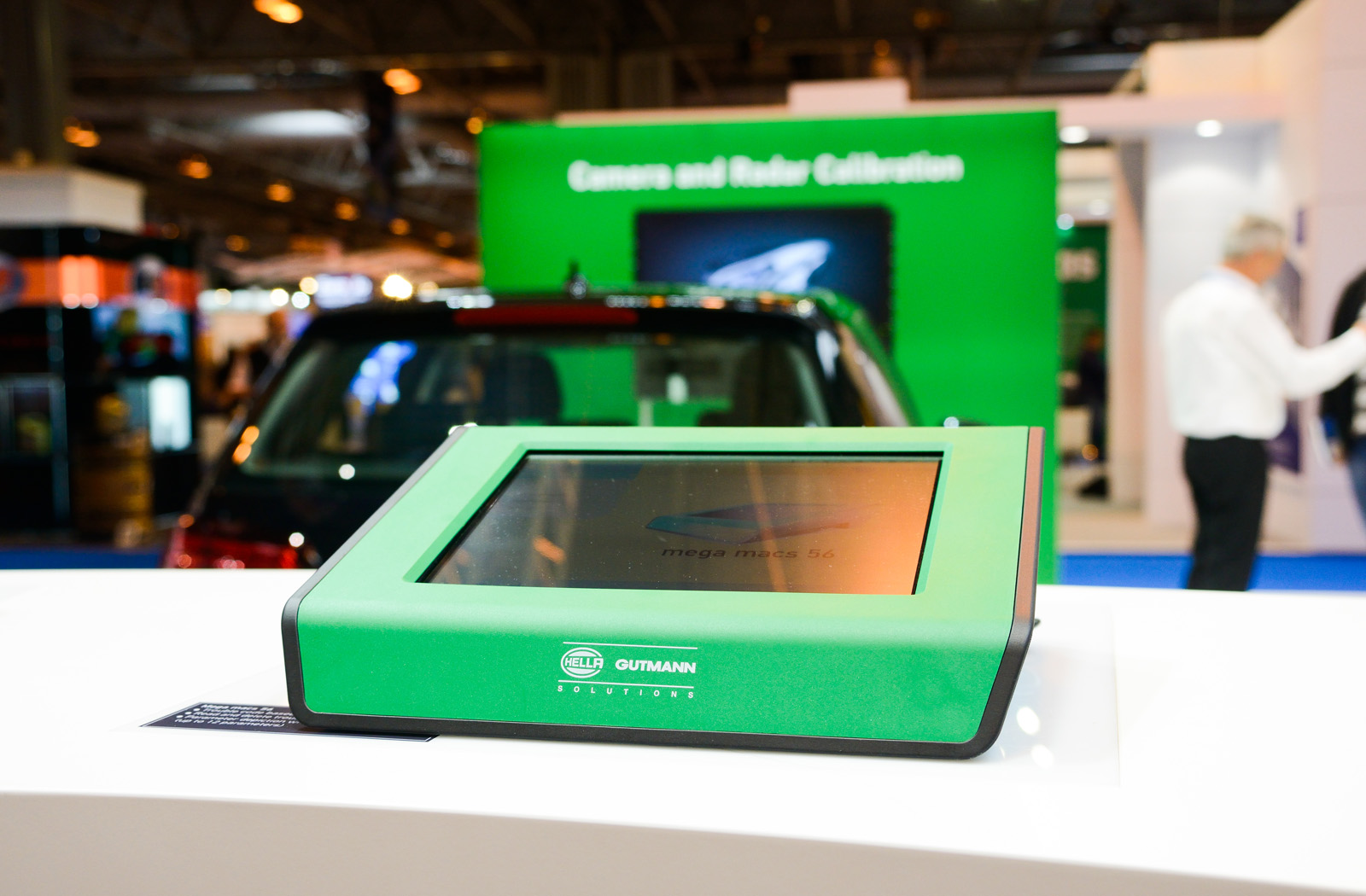 With advanced driver assist systems (ADAS) and smart vehicle technology here to stay, technicians need professional diagnostics and calibration tools equipped with top-of-the-range features that provide the precise vehicle data and information, to complete a fast and efficient repair.
The mega macs range of diagnostic tools from Hella Gutmann Solutions (HGS), provides the perfect opportunity for workshops to future-proof their business as the tools are able to quickly and accurately find faults and institute a resolution, saving time and money. The range, in conjunction with vehicle servicing data, means HGS is perfectly aligned to meet the needs of today's workshop.
Whilst designed to be lightweight and portable, the mega macs 56 is packed with features usually reserved for top-of-the-range devices, including a 10.4" full colour high resolution touchscreen, actuator testing and Bluetooth Air Macs adapter for wireless printing.  Workshops are also offered an optional 'measurements package', comprising of a two-channel oscilloscope and multi-metre, further extending its capability and accelerating potential business opportunities for the garage.
For the first time on a mid-range device, the mega macs 56 also features Repair Plus, a powerful system that provides instant access to a wealth of vehicle data, repair instructions and expert technical advice. The tool gives technicians admission to live data with graphical and numerical display for more than 38,000 vehicle models, including actual vehicle values for comparison. This state-of-the-art technology makes the tool easy-to-use, emphasising HGS commitment to assisting the technician every step of the way.
In keeping with the company's commitment to technical excellence, every product licence includes access to a free technical support hotline offering high-level technical support from a team of experts in the UK, supported by more than 40 master technicians. As a result, workshops can feel confident in using HGS for all their diagnostic and calibration needs.