Hella Gutmann Solutions urge workshops to recalibrate ADAS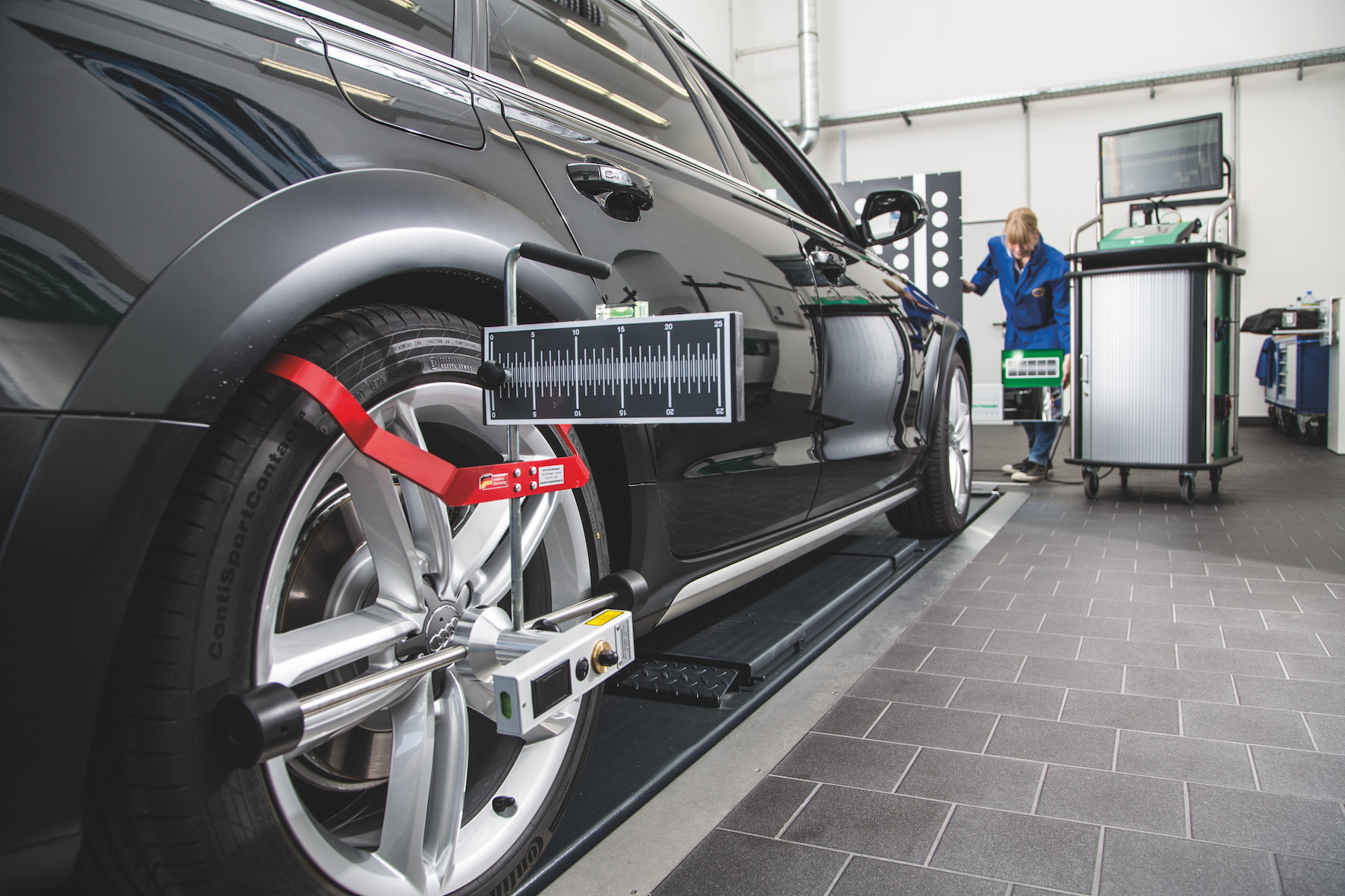 Are workshops recalibrating vehicles after wheel alignment? As of the start of 2016, to qualify for a 5 star Euro NCAP safety rating new vehicles require a minimum of two advanced driver assistance systems (ADAS). The minimum requirement is to have Autonomous Emergency Braking (AEB) and Lane Departure Warning (LDW), both of which are complex systems requiring specialist equipment to recalibrate following repair to the vehicle.
Hella Gutmann Solutions is a market leader for ADAS technology in the aftermarket and offers the only multi-brand solution, covering more than 92 per cent of the UK ADAS-equipped car parc. With multiple high profile businesses, including Thatcham Research and Autoglass, using the Hella Gutmann Solutions CSC (Camera and Sensor Calibration) tool to establish the standards the sector should be meeting in regards to recalibrating ADAS, the company is establishing itself as a leader in the field.
Workshops should be especially cautious when servicing a vehicle with ADAS, as even something as commonplace as adjustment to the vehicle's steering geometry or wheel alignment, as well as coil spring or steering component replacement, will require the system to be recalibrated to ensure the ADAS technology is fully functioning.
With the growth of vehicles with ADAS fitted as standard, recalibrating after a service should begin to become standard practice in workshops, bodyshops, glass repairers and tyre shops. This requires the correct, high quality equipment to guarantee the vehicle is safe and working properly.
Head of Business Development at Hella Gutmann Solutions, Neil Hilton, commented: "Workshops need to understand just how important recalibration is. If the driver depends on their ADAS technology for safety, they should be able to trust the people working on their car to recalibrate the systems. If the cameras and radars are even marginally misaligned this would certainly impact systems, such as lane departure warning, autonomous emergency braking and blind spot detection, which can easily cause danger on the roads."