Hella Gutmann launches portable ADAS calibration tool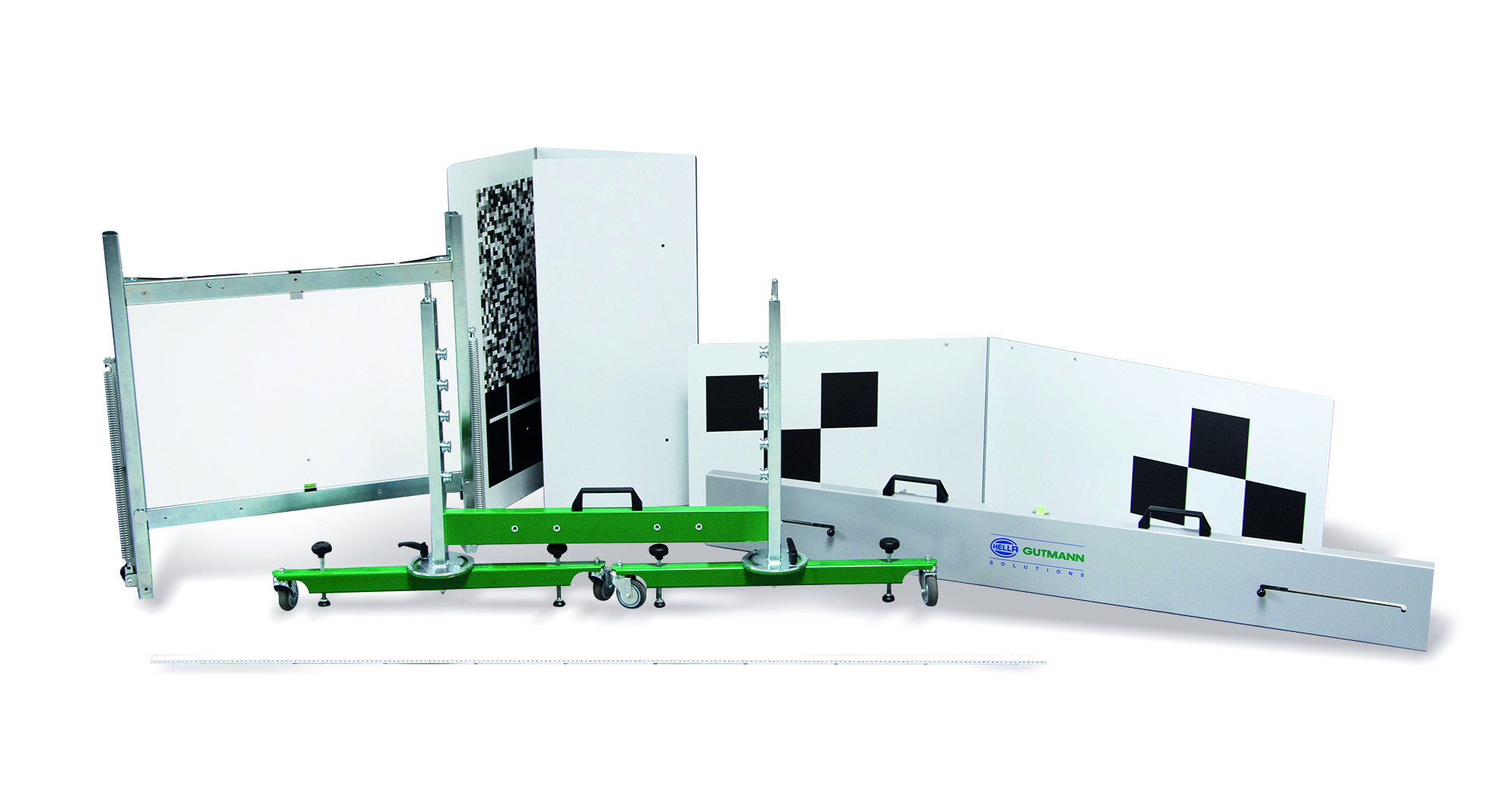 Hella Gutmann Solutions (HGS) has released the CSC-Tool Mobile (camera & sensor calibration tool) advanced driver assistance systems (ADAS) recalibration tool. The CSC-Tool Mobile is engineered to the same exacting criteria as the standard version, which was released last year, but with the added bonus of being portable and able to be assembled in just a few minutes. Again, as with the standard tool, it is fully compatible with the HGS mega macs range of diagnostic tools, which all come pre-loaded with the necessary ADAS calibration software.
The new tool has retractable scale mirrors, which keeps cross beam length to a minimum, as well as fold flat legs and a fast adjustment beam system. Similar to the standard CSC-Tool, the mobile version uses the vehicle's rear axle to ensure the correct alignment of the camera or radar sensor with the vehicles thrust axis.
Moreover, the modular extensions for radar, side and rear camera from the full-size CSC-Tool can be used with the CSC-Tool Mobile. In addition, the vehicle-specific calibration panels have been redesigned, so that they can be folded for easy storage and transportation if needed.
"This tool is certainly something the aftermarket needs, especially mobile technicians and workshops that don't have enough space for the standard CSC-Tool. We want to ensure that all technicians are able to have the opportunity to have this tool at their disposal, because within a few years and particularly in light of Thatcham Research's recent announcement concerning the issuing of an ADAS Code of Practice for the service and repair sector, every workshop will need to have one no matter what their size or capacity" says Neil Hilton, HGS's head of business development.
"Advanced driver assistance systems are already in the cars that workshops service today. They have become the norm in newer models and the aftermarket needs to prepare for what that means for their businesses. This is why Thatcham has stated the position on a safe repair of these vehices as: If ADAS sensors, or parts that are in proximity to ADAS sensors, are included in a repair specification, calibration post repair must be completed to confirm sensors are functioning to the vehicle manufacturers' specified tolerances. So, recalibration of a vehicle is becoming a standard practice when servicing a car and that means that workshops need to invest in the equipment as soon as they can.
"We've made this tool more compact, so that every workshop and technician will be able to have one and we're excited to see the positive impact it will have on businesses."