Kirkby: Tyre Wholesaler of the Year growing in 2018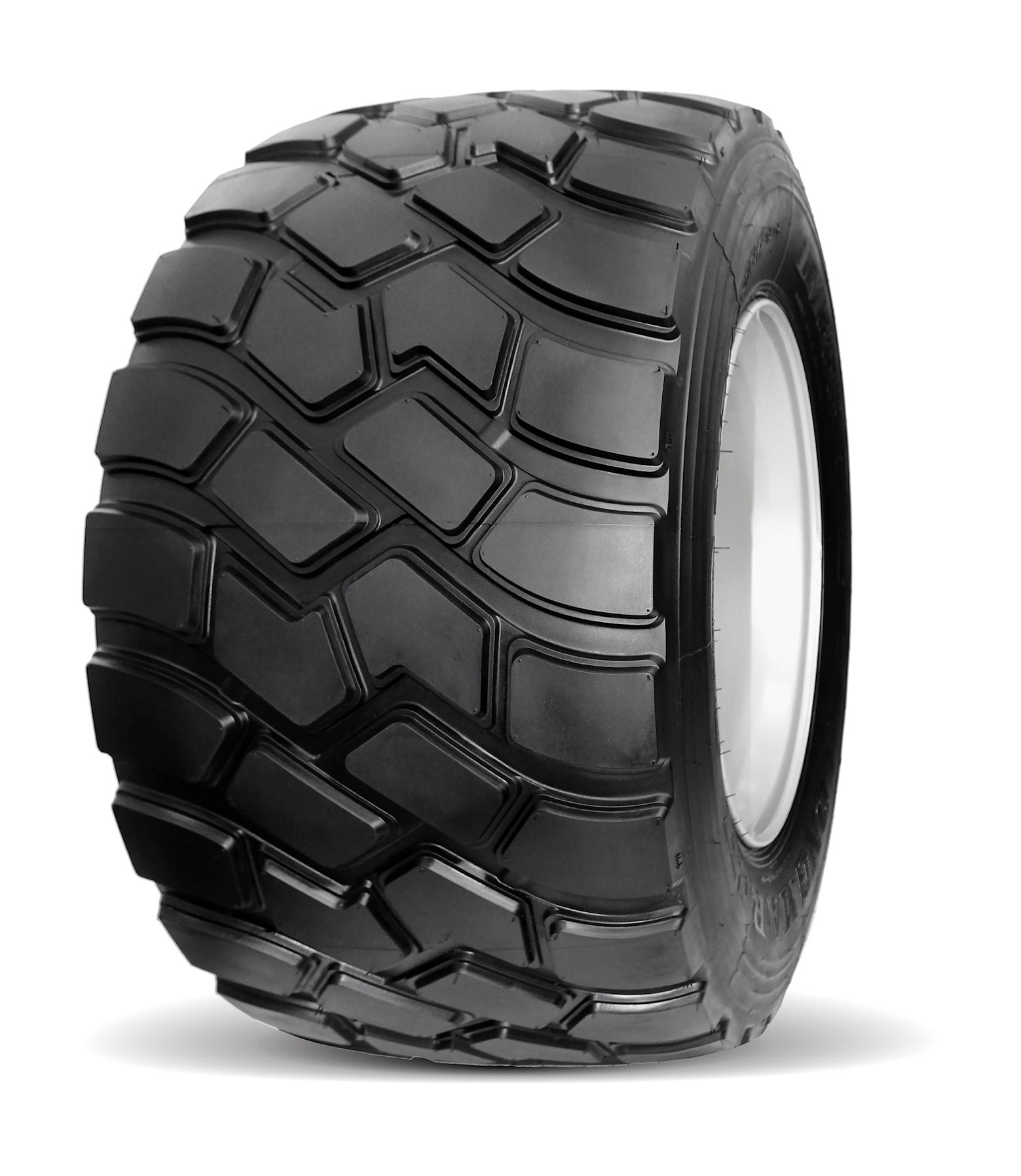 After being named Truck & Agricultural Tyre Supplier of The Year in both 2015 and 2016, last year Kirkby Tyres went home from the NTDA Tyre Industry Awards ceremony in October with the trophy for Tyre Wholesaler of the Year. The 2017 award was for Kirkby perhaps the crowning moment in a year that saw its original equipment and OE2 business continue to grow as well as work progress on its warehousing expansion programme. This expansion will be completed during the course of 2018 and is expected to enhance Kirkby's operations. The wholesaler also anticipates an increase in its OE/OE2 activities and is introducing several other important agricultural products.
"We were very happy to receive the award for Tyre Wholesaler of the Year last year after winning back-to-back Agricultural Tyre Supplier of the Year awards in 2015 and 2016," comments Adam Bromilow, marketing manager at Kirkby Tyres. "We see it as confirmation that Kirkby is continuing in the right direction."
This direction includes growing its business with original equipment and OE2 (supply to smaller OEMs) partners. Speaking in Tyres & Accessories' October 2017 edition, Kirkby described the past year as its most successful ever in terms of original equipment and OE2 tyre and wheel sales, and the wholesaler's OE/OE2 business continues to increase even now. "We saw constant growth in this business in 2017," shares Ilan Goldstone, general manager OE of Kirkby Tyres. At present, Kirkby supplies OE/OE2 tyre and wheel assemblies for rear discharge spreaders, agricultural grain silage trailers, self-propelled and trailed sprayers, plough and seed drills and harvesting machines.
Original equipment business will be given a helping hand by the completion of the warehousing expansion project. The new buildings will include a new, fully equipped fitting bay. Goldstone comments that once this facility is up and running, Kirkby will be able to expand its original equipment supply business to cover further applications.
Parts of the expanded facility will be commissioned early in the year and the entire project is expected to be completed by June 2018. A spanner was thrown in the works of Kirkby Tyres' carefully-planned schedule last year when Victorian-era drainage was discovered beneath the new warehouse site. This subterranean construction from the age of Brunel and Bazalgette threatened to derail Kirkby's plans, with the authorities initially ruling to stop development work at the site. But it ain't over till it's over, and the wholesaler battled to achieve a workable compromise. Kirkby became only the second company in the UK to have such a decision overturned, and plans were lightly modified to provide access to the drainage system in case of maintenance issues.
Completion of the warehousing expansion will be accompanied by an update of Kirkby's distribution and operation systems – this will be a main focus for the company this year. Kirkby has invested a considerable sum to update its warehouse management system, and is looking forward to enhancing its operations with the introduction of ten new loading bays.
New additions to product range
Kirkby is heading to the Lamma show this month and visitors can find representatives at stands dedicated to three key brands in the company's portfolio – those interested in Alliance Tire Group products can find Kirkby outdoors at Stand G46, while its BKT and MRL stands are both located in Hall 5, at Stands 537 and 564. Amongst other attractions, visitors will be able to see the new BKT Agrimax V-Flecto, Alliance 389VF and refinements to the MRL Farm Maxx RRT770 range.
The BKT and Alliance tyres are described as prize products in the Kirkby portfolio. The Agrimax V-Flecto is already available through Kirkby Tyres while the Agriflex+ 389VF joins the wholesaler's portfolio in early 2018. The Farm Maxx RRT770 features, as the name suggests, an aspect ratio of 70 per cent, and this helps improve overall ride handling as well as stability on sloping ground. The tyre is said to have excellent flotation characteristics, a cut resistant compound and a deep, self-cleaning tread. Kirkby has distributed the MRL range for around a decade now and says it will introduce a number of new MRL sizes and ranges in 2018, specifically in the agricultural segment.
Another new arrival in the Kirkby Tyres portfolio is the Longmarch LM358. Adam Bromilow shares that Kirkby collaborated with manufacturer Longmarch Tyre to produce this agricultural trailer tyre. "Before the LM358 was created, only one other tyre manufacturer was making a tyre with an aggressive, agricultural tread in this size and with the construction of a truck tyre," he elaborates. "Produced in 445/45R19.5 164E at the request of our customers, this brand new, retreadable tyre with a reinforced sidewall was developed to meet the on- and off-field demands of bale trailers and diet feeders." Bromilow adds that the Longmarch LM358 has been a great success for Kirkby in both replacement and original equipment sectors: "Following impressive results with test sets, performance has been fantastic. The LM358 has completely met our expectations."