Kirkby Tyres expands OTR, earthmover coverage with popular brands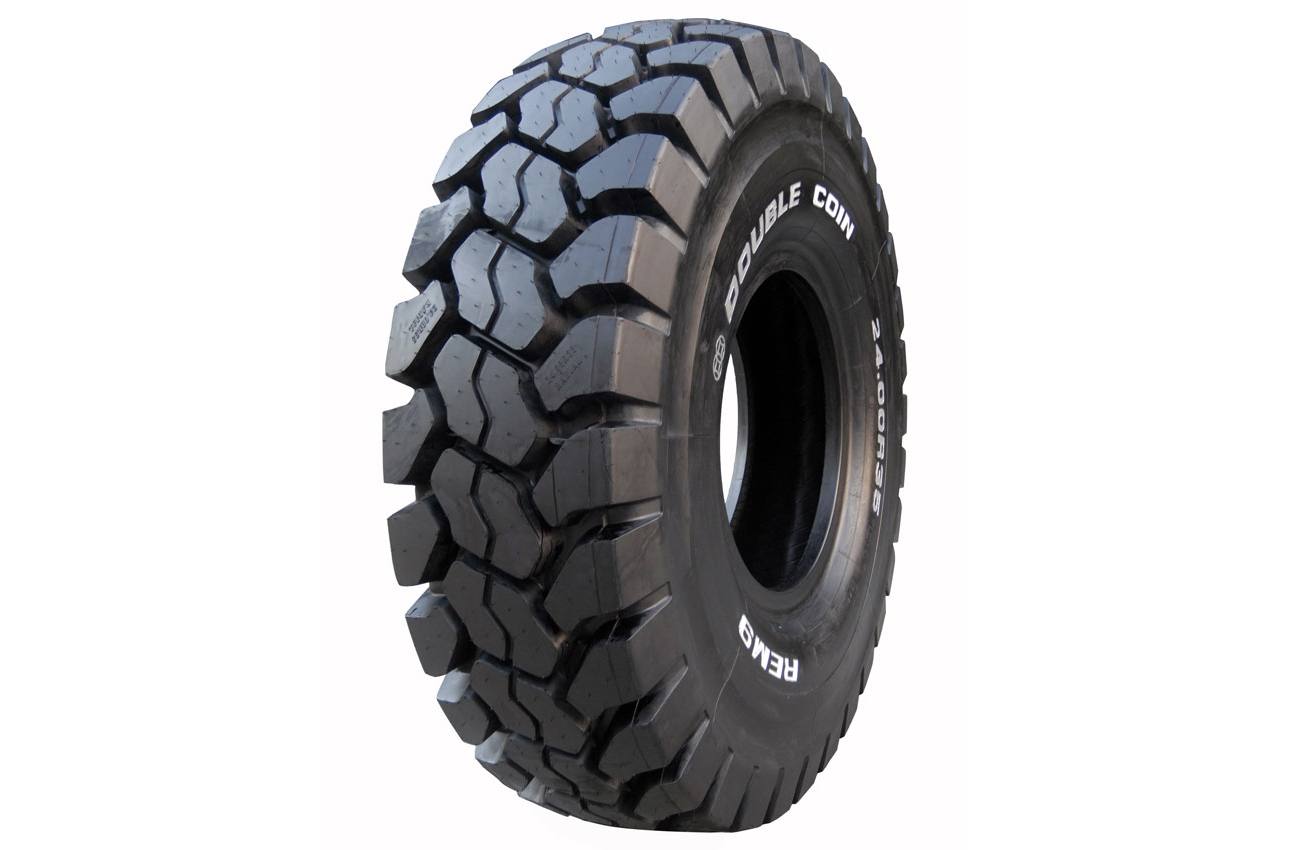 As a tyre wholesaler specialising in commercial tyre segments, Kirkby Tyres has progressively expanded its range of OTR tyres and wheels; the company states that its range of radial and bias tyres for earthmovers and construction vehicles is now "enormous and varied". The wholesaler has distribution partnerships with several rising manufacturers, such as Alliance, BKT, and Double Coin, which have supported Kirkby's competitive pricing strategy.
Kirkby is approaching its 50th year as sole UK distributors of Alliance tyres, a fact the wholesaler describes as "a huge milestone for both companies, during which Kirkby have enjoyed watching Alliance's range grow into the vast and varied range it is today."
Alliance's OTR offering comprises of premium quality smaller OTR tyres ranging up to 25", radial and crossply sizes for dump trucks, graders, loading shovels, earthmover and mining applications. Kirkby Tyres OE specialist Ilan Goldstone noted: "Alliance's products have proven to be increasingly popular with OTR equipment manufacturers and we've received nothing but positive feedback."
BKT's rise to becoming a global leader in the OTR tyre industry is well documented; Kirkby states that the Indian manufacturer has seen a "staggering overall sales increase in the last five years," predicting further increases to come. As BKT's UK distributor, Kirkby says its close-knit relationship with the manufacturer and "a mutual desire for absolute quality" has been key to its success in the UK. BKT now produces tyres for an increasingly broad range of applications, from high-speed radial crane tyres to almost a full line of radial, crossply, giant OTR and port tyres, including a new Portmax range in sizes 16.00R25 and 18.00R25. The company's OTR range now includes sizes up to 51" crossply and 49"radial (including L5 and L5S). This paired with the introduction of the new and improved Port King E4 reach stacker tyre, which boasts an extra 10kg of rubber has helped the line-up to become increasingly demanded in the OE market. Kirkby adds that a range of 65 series earthmover tyres are coming soon.
Kirkby has been distributing Double Coin tyres in the UK and Ireland for more than 25 years, over which time the Shanghai based manufacturer has become a prominent truck tyre brand. In addition to its truck products, Double Coin was the first ever Chinese manufacturer of radial earthmover tyres and now a wide range of radial sizes, including 49" and 51" for earthmover and dump truck applications, is available from Kirkby. In addition to the standard E3 and L3 radial tyres, Double Coin now produces a comprehensive line of L5 extra deep tread tyres, including the popular REM19. Kirkby adds that it has, over the last 10 years, had "huge success" with Double Coin high-speed crane tyres in both the OE and replacement market. "Feedback from equipment manufacturers has shown that the REM6 heavy-duty industrial radial range is performing particularly well in heavy-duty forklift applications," Kirkby adds.
Each of these brands is now firmly established within Kirkby's OTR portfolio; a more recent addition is Maxam, with whom Kirkby has been working for more than a year as its sole distributor for OTR tyres in the UK and Ireland. Now headquartered in Birmingham, and with American offices in Danvers, MA, Maxam has a dedicated team of skilled product, application, and manufacturing engineers, who simultaneously design tyres, while developing manufacturing processes, using state of the art facilities and equipment, to produce the entire Maxam line.
Maxam appointed Kirkby as its UK and Ireland distributor a year ago as the result of an indirect consequence of Maxam's strategic review, the result of which was its global HQ's relocation to Birmingham and the appointment of Martin West as managing director. Maxam states that "quality drives productivity", and seeks to implement such an ethos not only at the manufacturing level, where its quality control systems ensure production standards, but also in logistics, administration, planning and distribution.
Kirkby Tyres now has more than 60 years' experience in the OTR segment, supplying a wide range of sizes and applications combined with a free next day delivery service, and is a leading supplier and the largest stockholder in the UK OTR and construction tyre industry.