Unrivalled range, choice of brands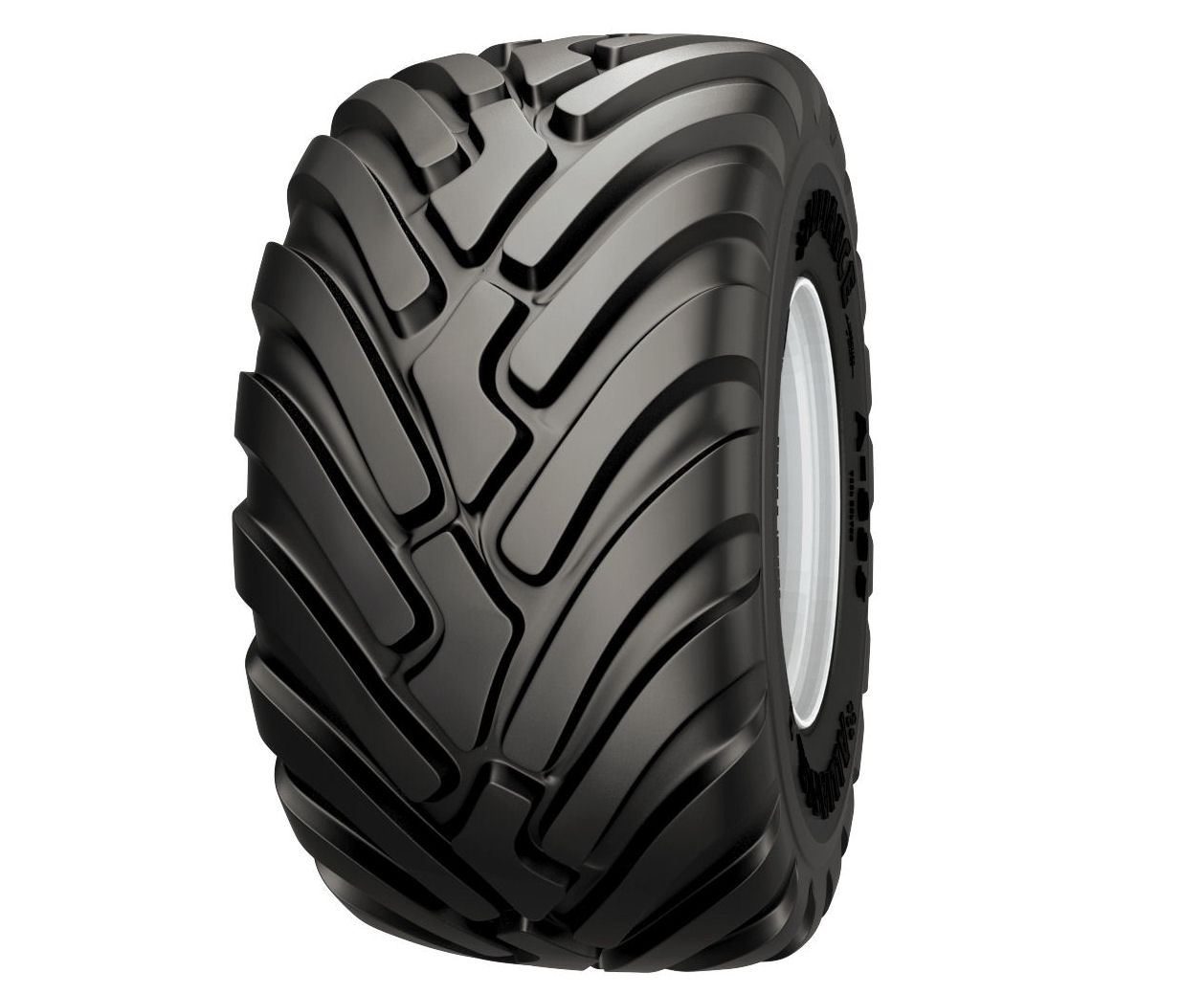 The largest stock of agricultural tyres in the UK can be found at Kirkby Tyres. More than 30,000 agricultural products – a range covering more than 600 tread patterns, over 800 sizes and at least 2,500 agricultural SKUs – are currently housed in the wholesaler's warehouses in Liverpool and Dublin. Marketing manager Adam Bromilow tells to Tyres & Accessories that Kirkby's agricultural range is "unrivalled" in the UK and Ireland, and it is this availability (Kirkby recently doubled the size of its Liverpool facility), combined with a policy of free next day delivery that is supported by a new warehouse management system, that led to Kirkby Tyres being voted Truck and Agricultural Tyre Supplier of the Year for a second consecutive year at the 2016 Tyre Industry Awards.
Two of the most significant agricultural brands for Kirkby are Alliance and BKT, and the wholesaler has distributed both of these for many years. As well as holding huge stocks of fast-moving 65, 70 and 85 series tyres, Kirkby works with its suppliers to develop products that meet today's modern agricultural requirements. OE Manager Ilan Goldstone comments that Kirkby's original equipment department now sells a healthy volume of Alliance products as OE2 fully-fitted tyre and wheel sets. The Alliance 885 steel belted radial flotation tyre recently benefitted from a redesign that sees size 560/60R22.5 and 560/45R22.5 versions receive a deeper tread. Intended for agri trailer and slurry tank applications, the Alliance 885 is available in a total of ten sizes; Goldstone adds that customer feedback shows all sizes are performing exceptionally well.
Further important Alliance agri products are those containing very high flexion, or VF technology. The Alliance 354 AgriFlex+ for large capacity sprayers is designed to carry up to 40 per cent more load than a standard row crop or sprayer tyre or, alternatively, carry standard loads at 40 per cent lower air pressure. With a 'D' speed rating, the 354 AgriFlex+ can be driven on-road at up to 40 mph or 65 km/h.
The improved flexion, or IF, 372 AgriFlex for modern, high horsepower tractors and combine harvesters can carry 20 per cent more load than standard tyres at the same pressure, and feature optimally-spaced and angled R-1W lugs for good traction and self-cleaning properties as well as and a smooth and comfortable performance on the road.
According to Kirkby, the addition of a new, state-of-the-art factory in Bhuj, India at the end of 2015 has significantly shortened lead times on the entire BKT range. Kirkby adds that flotation tyres, such as the Ridemax FL 693M and FL 630 Ultra, are strong movers in the BKT line-up.
The Ridemax FL 693M is designed for 75 per cent on-road use and is described as the "ideal radial tyre for those who frequently travel on the road with trailers/tank trucks." The range is available in D and E speed ratings. The FL 630 Ultra is intended for field and road applications with trailers, tankers and spreaders. Its resistant structure is said to provide excellent traction and perfect grip even in bends and when manoeuvring, while its tread design grips on any kind of and is self-cleaning.
The flagship BKT product is the Agrimax Force, a radial tyre specifically designed for agriculture applications with high-power tractors. Kirkby emphasizes that the Agrimax Force offers a high level of comfort during both field operations and road transfers, and notes the tyre enables users to drive directly from field to road without the need to increase inflation pressure.
MRL, Longmarch and Trelleborg
Kirkby Tyres' value offering for the agricultural segment includes Malhotra, which has recently been rebranded as MRL. Moulds for the entire range are in the process of being redesigned to reflect this change, and in future these products, as well as newly developed sizes and patterns, will bear the MRL name on their sidewalls. Kirkby has exclusively distributed the MRL range since 2008.
The wholesaler also exclusively distributes the Longmarch brand in the UK and has jointly developed an agricultural trailer tyre together with the manufacturer, investing in the mould for range. Produced specifically for low loader agricultural trailers and diet feeders, the LM358 boasts a full-steel radial casing with a heavy block tread designed to perform on both the road and the most demanding of agricultural surfaces. This brand new tyre is available in size 445/45R19.5 and load index 164E.
At the premium end of the product spectrum, Kirkby Tyres is an official distributor of the entire Trelleborg agricultural range.
stephen.goodchild@77.237.250.82