Avon back on Isle of Man for Festival of Motorcycling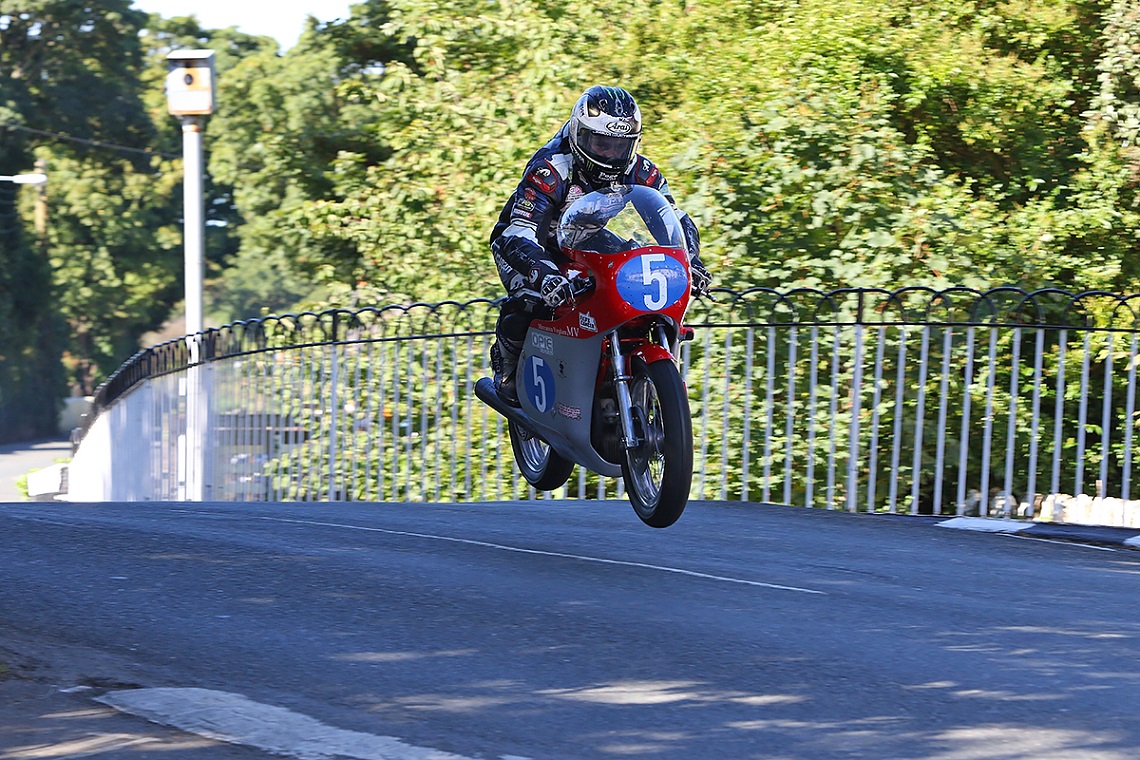 Avon Tyres is making another trip across the Irish Sea to the Isle of Man for the late-summer leg of its motorcycling celebrations – the Festival of Motorcycling. The tyre brand, which has a strong historical link with racing on the island, plays a major role in both parts of the festival – the Classic TT races and the Manx Grand Prix.
Avon Tyres helped Bob McIntyre on a four-cylinder Gilera set the first 100mph lap in 1957. The brand's wide range of classic race tyres means the British manufacturer is likely to be once again claiming the top step of the podium a number of times over the festival fortnight.
Avon's AM26 and AM22 Roadrider classic racing rubber will be fitted to the majority of the competitors' bikes in the 350 and 500 Classic races. Meanwhile, the new Avon Storm Endurance race tyres, which took victory at the Spa Classic Legends Endurance race earlier this summer, are available to riders in the Manx Grand Prix.
The Spa Classic 4 Hour race, held at the end of June, is year-on-year a highlight of the classic racing season, with teams entering from across Europe. Avon supplied its Storm Endurance race tyres to several teams, including Neate Racing's Steven and John Neate and Bob Collins, and the Team Classic Suzuki outfit, with riders Guy Martin and Pete Boast. Neate Racing won the Spa Classic, with the Suzuki Katana finishing in seventh.
Avon's motorcycle motorsport manager, Steve Smith, said, "We're expecting all the star riders to be using Avon tyres for the 350 and 500cc races at the festival this weekend, so we're hoping for a clean sweep of the podium in the Junior and Senior Classic TT races.
"At the Manx GP, we're aiming for a third consecutive win in the Supertwin race after victories from Rob Hodson in 2015 and his brother, Jamie, last year, who will be sorely missed.
"It is with great sadness that we learnt of the loss of Jamie Hodson. It was a pleasure to work with him during the 2016 season that culminated in his superb win at the Manx GP in the Supertwin race. Jamie was a true gentleman and also a very talented rider."
As well as the racing, there are a number of classic bike highlights away from the competition this weekend, with parade laps from Michael Dunlop on the Bob McIntyre replica Gilera and Steve Plater on the Team Obsolete six-cylinder 250cc Honda. Both of these legendary machines will be running on Avon tyres.