Tyrexpo India: 2,000+ visitors to 2017 show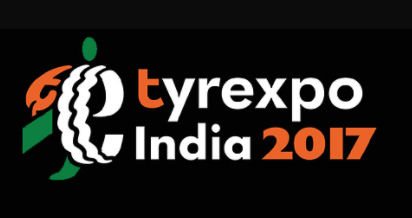 The three-day Tyrexpo India trade fair concluded yesterday, and organiser SingEx Exhibitions reports the attendance of 2,017 trade visitors at the show in Chennai. There they met with close to 80 exhibitors from 30 countries and participated in added-value programmes such as the TyreTalk/GarageTalk seminars and Tyrexpo/GarageXpo technical workshops. SingEx comments that the seminars and workshops were well received.
An event highlight was the TRiLA, or The Tyre & Rubber Industry Leadership Acknowledgement, Awards, which took place on Wednesday evening. Well-known names such as Apollo Tyres, Bridgestone and Yokohama Rubber were among the winners on the night. Apollo Tyres won Hatch Back Tyre of the Year, TBR Tyre of the Year, TRiLA Company of the Year as well as the Best Marketing Person of the Year Award, which went to Apollo's Pramesh Arya. Yokohama followed closely with two awards, Tyre of the Year Up Sizing and SUV Tyre of the Year, while Bridgestone fetched the awards of Tyre of the Year Luxury and TRiLA Sedan Tyre of the Year.
Next year's Tyrexpo India will take place in New Delhi between 19 and 21 June.