Tyrexpo India 2017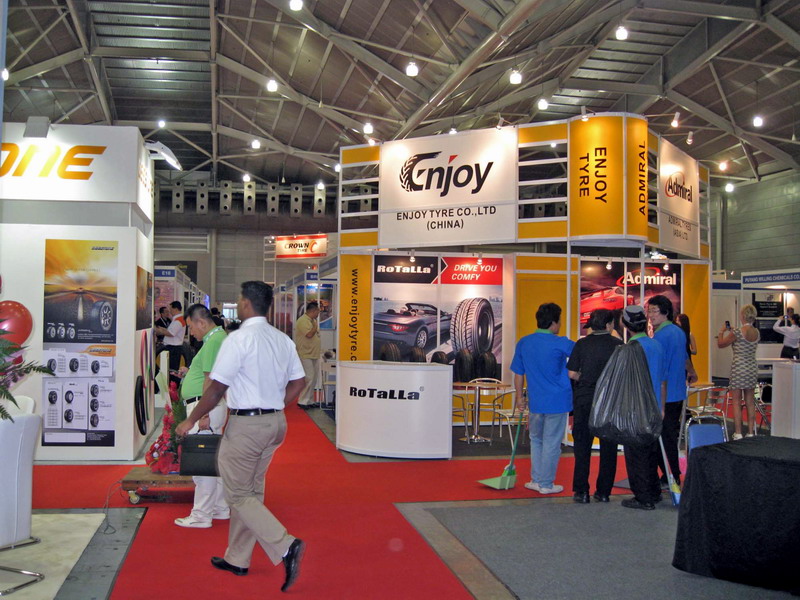 Following shows in Chennai in 2015 and New Delhi in 2016, Tyrexpo India 2017 will open next week in Chennai alongside the inaugural GarageXpo India 2017. This latest edition of the Tyrexpo India Series will be presented between 11 and 13 July and visitors can expect several features including the established TyreTalk and GarageTalk seminars.
The show will be opened on Tuesday 11 July by Satish Sharma, chairman of the Automotive Tyre Manufacturers Association of India which will be followed by a number of TyreTalk and GarageTalk presentations including Green Tyre Manufacturing and Development by Dr Fan Ruliang, Technology Innovation Director of Jiangsu SinoGran Technologies plus Tyre Care and Safety by Praveen Rajpal of Sarvveshwari Technologies.
On Wednesday there will be a panel discussion on e-commerce and online retailing headed by Kaushik Madhawan from Frost & Sullivan along with an overview of tyre testing within Indian and International Regulations by Siddharth Tripathi from the International Centre of Automotive Technology. Finally Titash Mondal from momentive performance materials will be presenting an overview of the Next Generation NXT for Green Tires and Rahul Joshi will be presenting a special speaker profile on Innovation for Speed and Safety in Tire Workshops.
When it comes to 'live' workshop demonstrations – there will be truck tyre demounting/mounting and repair conducted by Elgi Rubber and an Air Tool Skills by Groz Engineering Tools PVT twice daily over the three days. The Tyre & Rubber Industry Leadership Acknowledgement (TRILA) Awards will also take place on the Wednesday afternoon.