Tyrexpo India underway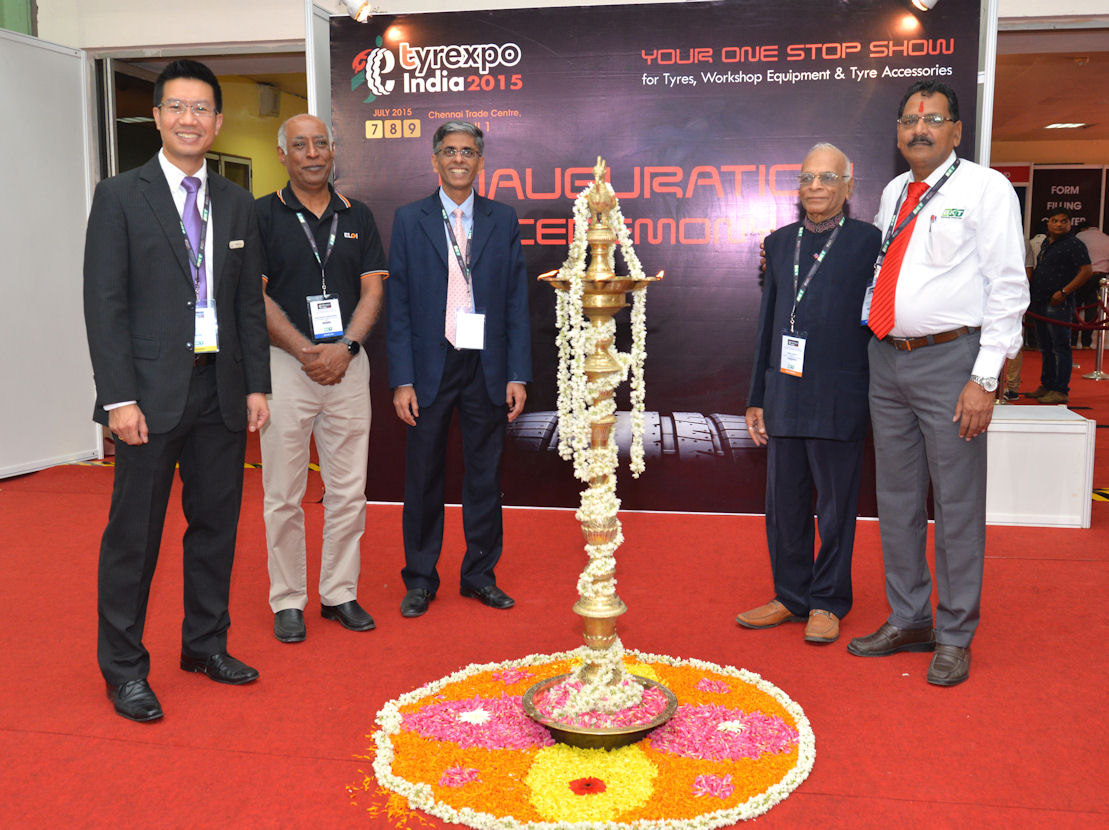 The third edition of Tyrexpo India got underway in Chennai yesterday. The tyre industry show officially opened with a 'lamp lighting' inauguration ceremony officiated by representatives from tyre makers, local industry associations and exhibition organiser SingEx-ECI. The show will run at the Chennai Trade Centre until 9 July.
"It has been a pleasure to become involved in a very organised show for the Indian tyre industry in its best possible location," stated Nirmal Singhvi, president of Tamil Nadu Tyre Dealers' Association, during the opening ceremony. "I believe India is on the threshold of moving forward in the next couple of years as an international tyre market to eventually compete with China in terms of products and services."
Sudarsan Varadaraj, chairman and managing director of Elgi Rubber, opined that the show represents the continued growth of the tyre market in India, whilst the senior deputy general manager of Balkrishna Tyres (BKT), Ashok P Chhajer, said "it is an honour to help stage such an important event for the Indian tyre industry calendar and the show is perfect for allowing visitors to learn who produces what all under one roof."
Visitors to Tyrexpo India 2015 can take advantage of a number of new programmes, including the Tyrexpo Technical Workshop (TTW), a series of training and demonstrations ked by Elgi Rubber and tailor-made for visitors from the tyre repair sector. Following its success at Brityrex and Tyrexpo Asia, the TyreTalk Seminar has also been introduced to the Indian show.