Tyrexpo India attendee count beats expectations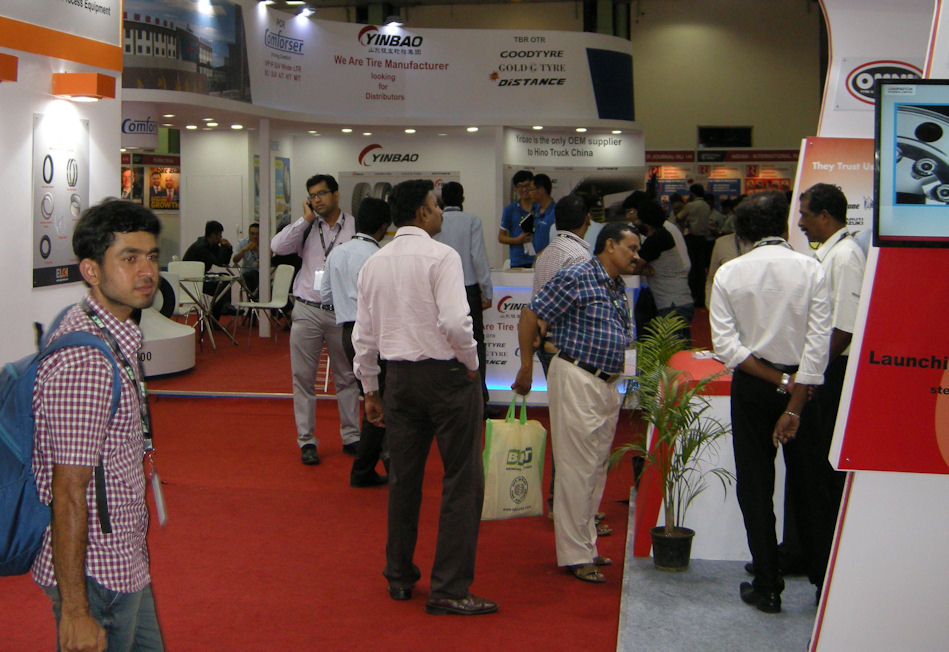 Visitor numbers at this year's Tyrexpo India are 54 per cent up over those for the previous show, reports organiser SingEx Exhibitions Pte Ltd. During the three-day event a total of 2,600 industry specialists from 30 countries passed through the gates at the Chennai Trade Centre to visit the more than 100 confirmed trade exhibitors and to attend scheduled programmes such as TyreTalk. Prior to the show, the organiser stated its expectation of around 2,500 visitors at Tyrexpo India 2015.
"The third edition of Tyrexpo India was successful in being a platform of choice between buyers and sellers of tyres, garage and workshop equipment, and tyre accessories looking to do business in India," commented Adrian Sng, projects management director at SingEx Exhibitions. "This year's introduction of several new programmes, including the TyreTalk Seminar, Tyrexpo Technical Workshop and the Awards, helped to facilitate greater business and knowledge exchange amongst the participants. More initiatives will be announced in the next few months as we look to serve the tyre industry better."
According to Sng, Tyrexpo India 2015 gained the support of some of the country's leading industry partners. The Automotive Tyre Manufacturers' Association (ATMA), Tamil Nadu Tyre Dealers' Association (TNTDA), Chemical and Allied Export Promotion Council of India (CAPEXIL), the Government of India's Rubber Board, the International Center for Automotive Technology (ICAT) and the Automotive Research Association of India (ARAI) were amongst those involved in the exhibition at some level.
The Tyre & Rubber Industry Leadership Acknowledgement (TRiLA) awards were also held in conjunction with Tyrexpo India. The TRiLA awards were created to highlight talent, achievement, excellence and quality from within the tyre and associated industries, and this year SingEx sponsored the 'TRiLA SingEx Exhibitions Pte Ltd Marketing Person of the Year' award, which was won by Ceat Tyres' Prabhakar Tiwari.