European launch for Fulda Kristall Control SUV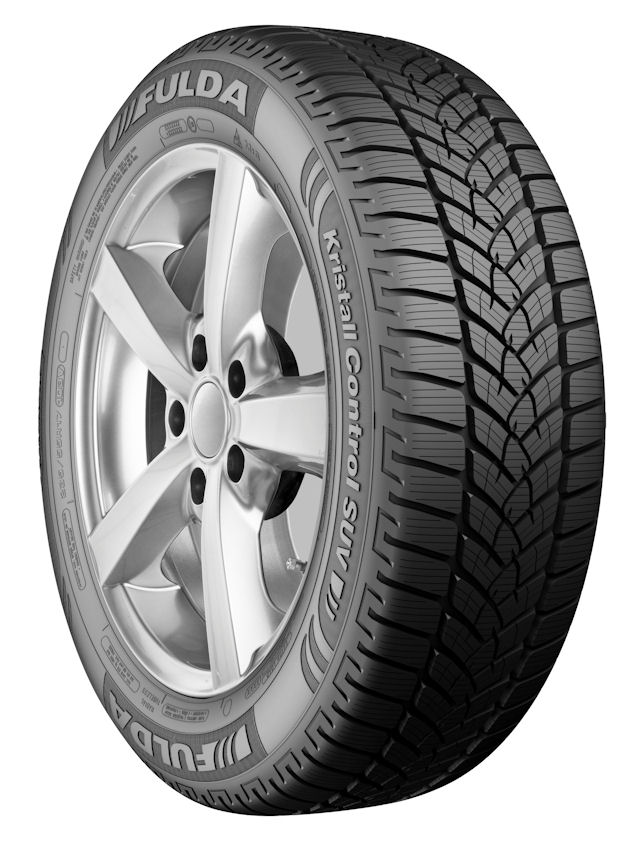 In addition to releasing a new Sava winter SUV tyre, Goodyear has launched a winter SUV line for its Fulda brand. It says the new Kristall Control SUV is a high-performance tyre has been developed "challenging winter conditions" in mind. The range is currently available in eight sizes, with a further size to come in July.
According to the manufacturer, the Kristall Control SUV has been designed to provide the grip and handling characteristics required by heavy modern SUVs with a high centre of gravity. It says the tyre's central grooves work together to form an interlocking network that catches the snow when driving – it calls this 'Fulda Snow Catcher Technology' – and this reportedly results in "excellent control on snow." Goodyear adds that "thanks to its good adhesive qualities, snow itself can be used to improve grip."
Goodyear states that the Fulda tyre's tread design, which includes SUV Block Stiffeners, increases vehicle stability on dry roads. This feature uses humps between the centre blocks to increase the tread's rigidity. Additionally, straight sipes on the top of the tread surface are said to guarantee increased rubber volume. Combined with a feature that Goodyear calls '3D Bubble Blades,' this reportedly provides stronger blocks for improved control on dry roads.
The manufacturer reports that the tread design of the Fulda Kristall Control SUV creates an optimised footprint shape with uniform pressure distribution, resulting in even wear and high mileage. It adds that the tyre's low-weight construction and engineered compound technology are responsible for better control of energy loss, resulting in lower rolling resistance and reduced fuel consumption.