Dunlop offers winter performance to SUV drivers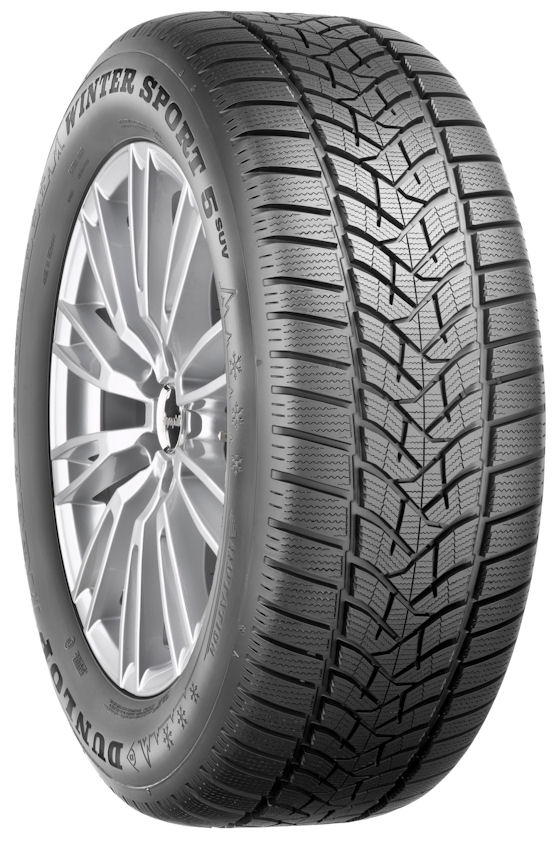 According to market research conducted for Dunlop in Europe, grip and handling are the characteristics of greatest interest to motorists when buying winter tyres. These are the qualities the tyre maker addressed with its 2015-released Winter Sport 5 range, and now it has extended availability into the rapidly-growing 4×4/SUV segment with the launch of the Dunlop Winter Sport 5 SUV.
"Like winter conditions, SUVs call for specific characteristics from the tyre," comments Tony Ward, Dunlop marketing manager for the UK and Ireland. "SUVs have a higher centre of gravity and are also heavier. Therefore, forces applying to the tyre are stronger, making braking and handling more challenging. Special features are required to maintain control on the road. This is why our engineers have leveraged the best of our winter and SUV expertise to meet these requirements and our customers' expectations. The result is the Winter Sport 5 SUV, which demonstrates enhanced grip and handling capabilities."
Dunlop says that compared with predecessor tyre the SP Winter Sport 4D, the Winter Sport 5 SUV demonstrates improved resistance to aquaplaning thanks to deeper tread grooves that can evacuate larger volumes of water. Lateral grip on slippery surfaces has been improved through the inclusion of angled central sipes, which are now parallel to the block edges; Dunlop says this configuration enables to tyre to better open and grab onto surfaces than the previous generation product. And Dunlop claims performance on snow-covered roads has also improved courtesy of an "optimisation" of the number of tread blocks present and their geometry; this provides greater rigidity and thus a more uniform distribution of pressure.
The first sizes in the Dunlop Winter Sport 5 line-up came to market in July, and by the end of September a total of 14 sizes for 16 to 20-inch rim diameters will be available, providing coverage for more than half the SUV market.