Continental to present diesel technologies at IAA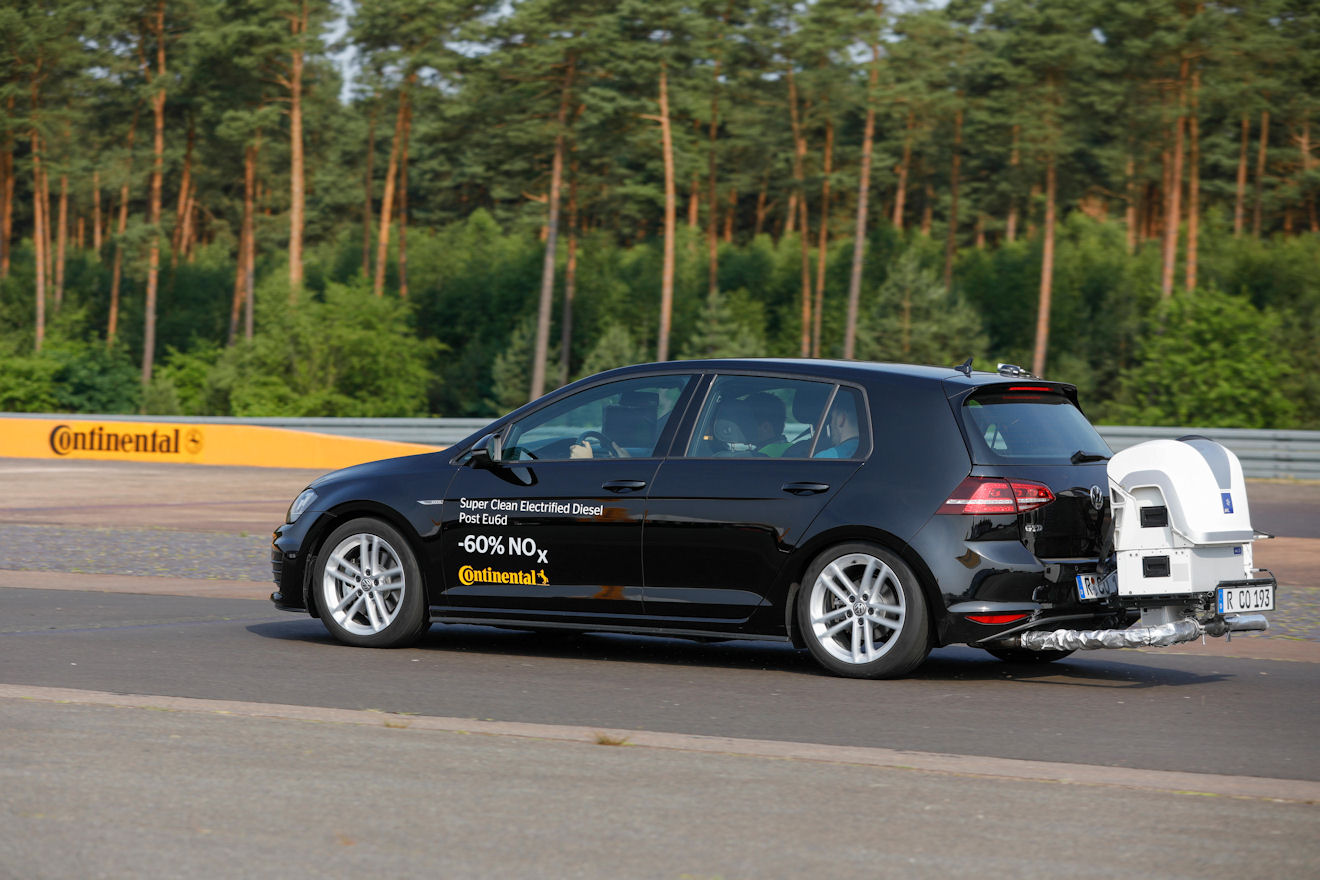 Rhetoric coming from some corners would have us believe that diesel cars are evil and electric vehicles are the way, the truth and the light. Yet the humble diesel and its petrol-driven cousin aren't finished yet. Not by a long way. Growing global demand for mobility will see internal combustion engines remain with us for some time to come, hopefully long enough for the champions of electromobility to overcome the technology's current drawbacks.
Tyre maker and technology company Continental is a strong advocate of electromobility, however while developing solutions in this area it is also working on technologies more geared to the transportation issues we face today. At a press conference held in the run-up to September's IAA 2017 motor show, Continental Executive Board chairman Dr Elmar Degenhart discussed several diesel solutions, and also criticised the legislative pressure that is prompting many to promote individual new technologies at the cost of alternatives.
"The emission limits specified are extremely challenging," he stated. "Consequently, car manufacturers are focusing on the large-scale expansion of electromobility. However, purely electric vehicles are still far too expensive." Clean air and environmental protection, he stressed, are possible only with affordable technologies: "Emission regulations will do too little to protect the climate if new technologies are not accepted widely on the market."
Continental is far from convinced that market demand for electric vehicles can be artificially stimulated, and expresses scepticism towards programmes such as purchase incentives. "This is because in the case of pure electric mobility, the breakthrough onto the market will be achieved only with greater range and lower acquisition costs," Degenhart explained. "This breakthrough is not expected before 2023."
The firm anticipates that all-electric drive systems will only hold a market share of around ten per cent in 2025, with hybrid systems accounting for almost 30 per cent. Demand for the combustion drive has yet to peak.
Continental will exhibit at the IAA 2017 – the world's largest motor show – under the slogan 'Making Mobility a Great Place to Live' and intends to use the fair as a showcase for a wide range of solutions. Alongside other ideas and products to be presented at the IAA in September, such as the 'AllCharge' universal charging system, the 'e-horizon weather' real-time, in-car weather service, the 'CUbE' robo-taxi for autonomous city driving, the 'Ac2ated Sound' sound system without loudspeakers, the 'New Wheel Concept' for new, lighter wheels for electric cars, and the multi-award-winning PremiumContact 6 tyres, Continental will display its 'Super Clean Electrified Diesel' drive.
As Degenhart explains, the Super Clean Electrified Diesel is a diesel production vehicle certified to Euro 6 that has been modified by specialists at Continental. "We are therefore reducing nitrogen-oxide emissions by more than 60 per cent in real-life road tests and keeping well below the legal limits." While the Super Clean Electrified Diesel is strictly a test concept, the implication is that the technology used is suitable for use in diesel-driven production vehicles.
In regards to Continental's further work on solutions for internal combustion engines, the Executive Board chairman commented: "In order to meet emission targets, we are making it even more efficient using, for example, exhaust-gas aftertreatment and particularly with our 'people's hybrid.' This 48-volt technology is a provisional solution. It relieves the burden on the internal combustion engine and can be integrated into vehicles with either gas or diesel engines," explained Degenhart. "The proven fuel savings are around 20 per cent in real-life urban traffic."