New GKN wheel designed for Nokian CT tyres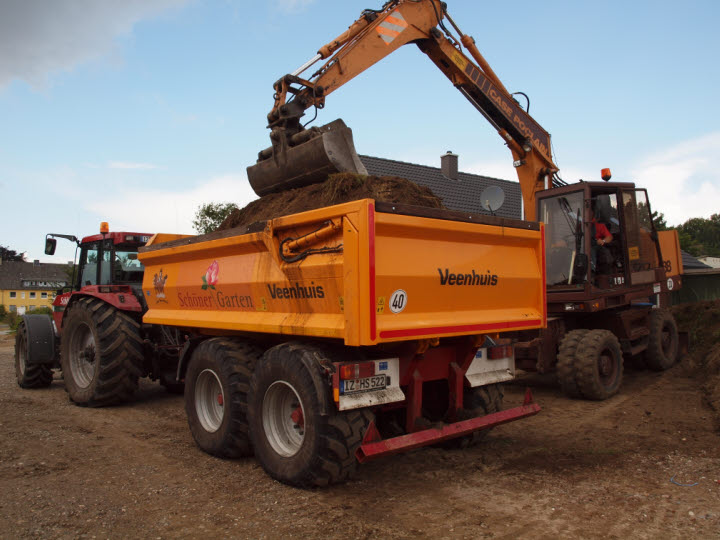 GKN Wheels & Structures has developed a brand-new wheel for its Profi-line+ range, with this new product designed specifically to suit the new Nokian CT tyres which were introduced to the market earlier this year.
Featuring a double well radius, new flange design and a wider bead, the wheel design has been optimised to meet the very specific requirements of the new heavy duty, high load-bearing CT tyres from Nokian.
According to the company, these design features deliver a number of operational and performance advantages both to the original equipment manufacturer and the operator, with a loading capacity that is 20 per cent higher and a lifetime five-times longer than the standard flotation wheel designs.
The 'bend-over' flanges also provide improved stability and afford greater protection to the tyre, both during operation and tyre mounting. The new Profi-line+ range is also available with an extra connection in the rim for CTIS (Central Tyre Inflation System). With a rim that is 10 per cent thinner than the standard design, fuel consumption is also improved. The wheel is also high-spot marked to ensure that it is suitable for speeds up to 70 km/h. For the most severe and demanding applications, the option of up-grading to stronger discs is also available.
Commenting on the product launch, GKN Wheels & Structures Product Manager Wheels, Ole Dall said: "This new Profi-line+ product is a significant addition to our range and the perfect wheel to suit the new Nokian CT tyres. The trend in the flotation wheel market is towards higher loads and more working hours, with the increasing use of AG trailers for road construction work a good example of this. These heavy-duty trailers require very high-performance wheels and the GKN Profi-line+ wheel with the Nokian CT tyre provides the perfect solution. We worked closely with Nokian throughout the development of the wheel and successfully completed an exhaustive testing programme, both in test lab and field tests."