Acquisition a further step in T.T.I. growth strategy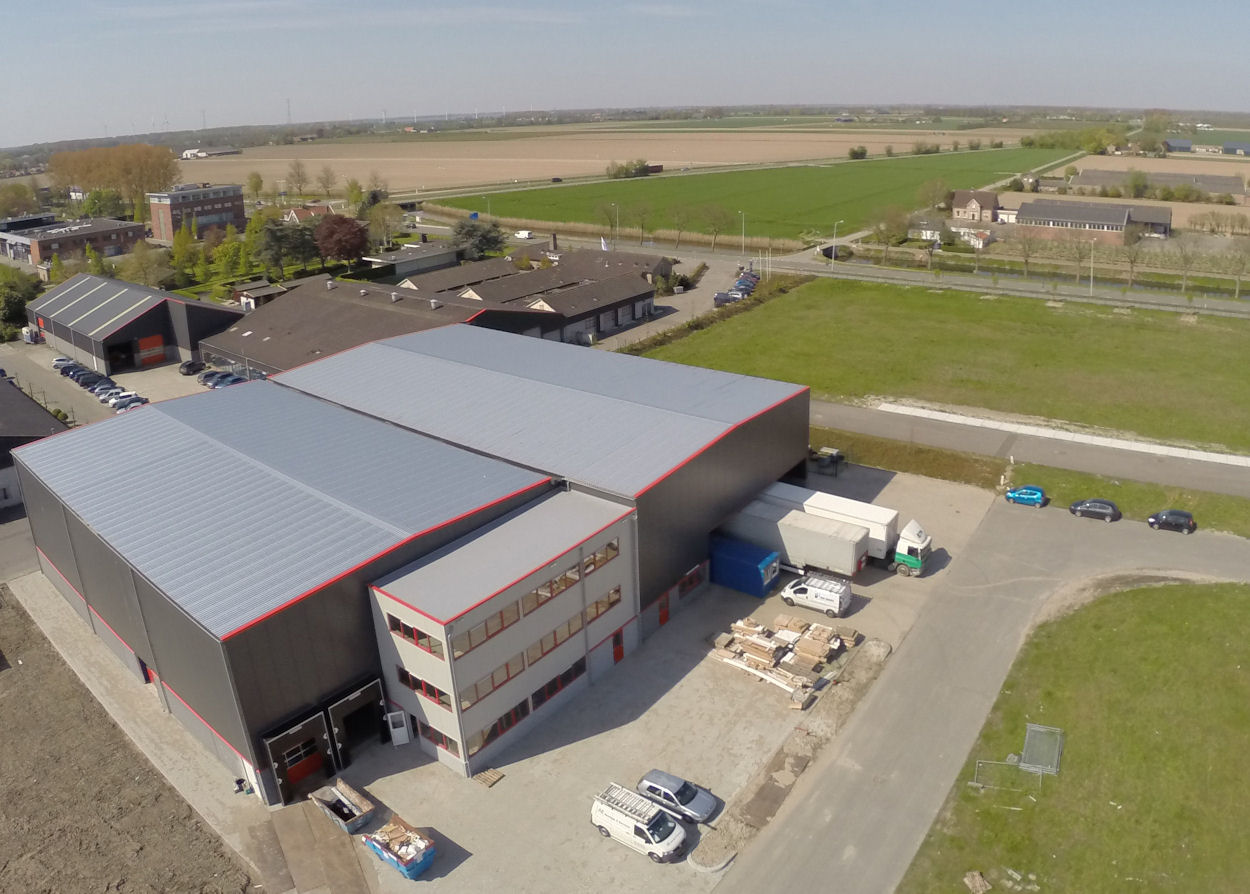 Peter-Alexander van 't Hof was only 13 years old when he attended his first tyre trade show, the Reifen show in Essen. An unorthodox venue for a freshly-minted teenager to spend his free time, however van 't Hof says he "found rubber cool" back then. He tells Tyres & Accessories that he still does, which is a good thing indeed, as three decades later the owner and director of Tyre Trading International (T.T.I.) spends much of his day dealing with the black, rubbery rings.
This passion for the business was very much in evidence when we visited T.T.I.'s new office and warehouse facility last month. Although van 't Hof stands by his prior statement that tyre wholesale is a "battle that gets tougher every year," the highly competitive nature of the business is precisely what makes it so interesting for him. The director compares the tyre market to a game of chess in which planning ahead and contemplating every potential move can mean the difference between success and failure.
The latest play on the board for Peter-Alexander has been T.T.I.'s majority acquisition of another Netherlands-based tyre wholesaler, Van Aalderen Twen-Tyre B.V., a transaction expected to give both T.T.I. and Twen-Tyre improved buying synergies and access to better prices. T.T.I. already had a good relationship with Twen-Tyre, and when the wholesaler's financial situation deteriorated to the point where creditor Rabobank was no longer prepared to offer any leeway, Peter-Alexander approached the bank with a proposal to pay it out in order to continue working with Twen-Tyre owner Hans van Aalderen. "The bank didn't take my proposal seriously and it continued to place Twen-Tyre under pressure. Then on the Thursday before Christmas it froze Twen-Tyre's accounts."
Other companies approached Rabobank with their own offers to acquire Twen-Tyre, however van 't Hof relates that these offers weren't as high as the one submitted by T.T.I. The bank's ever-pragmatic bean counters therefore warmed to the wholesaler's proposal, and T.T.I. took a majority share in Twen-Tyre at the end of January. The company, which has 20 employees and is located in Almelo, not far from the Dutch-German border, will continue to exist separately to T.T.I. and retain its own name.
The acquired business has around 1,700 customers, and as only around 20 of these were also previously T.T.I. customers, the new arrangement expands the wholesaler's customer base in its home market. A priority is to bring T.T.I.'s exclusive brands – Sailun, which it exclusively distributes in Benelux and northern Germany, and Falken, which it holds exclusive rights to in the Netherlands – to Twen-Tyre customers. Hans van Aalderen remains a director of Twen-Tyre, and Peter-Alexander looks forward to working with him. "I really like Hans and, equally important, I can work well with him. Everything feels right about Twen-Tyre, including the people and the business model."
T.T.I. views its new alliance with Twen-Tyre as another step in the growth strategy it has followed since 2015, a strategy that goes beyond improving company output through a focus on efficiency and cutting costs; the wholesaler also aims to grow through strategic alliances with other companies. Van 't Hof views the acquisition of related firms that share the same business values as essential for his company's long-term continuance. "In order to survive in this very challenging market, we need to be able to support our suppliers even more and to offer our clients better and faster services," he states. "T.T.I. and Twen-Tyre supplement each other with the brands and products they carry. This means our clients can be serviced even better now."
Opportunities to achieve better margins missed
When asked if T.T.I. is considering further acquisitions, Peter-Alexander gives a Bond-like reply – never say never again. He considers the tyre wholesale business ripe for consolidation, commenting that "the half must go." Too many wholesalers, he adds, don't appreciate the importance of added value and don't do their products justice. The word van 't Hof returns to time and time again is "disorganised" – a word he considers an apt description of the tyre industry as a whole.
"Wholesalers miss many opportunities to achieve better margins," he elaborates. "Many tyre manufacturers, especially budget tyre makers, need help from wholesalers to market and position their products. A wholesaler can only be effective in this role when it decides to work closely with just two or three particular manufacturers, but instead most wholesalers want to have a finger in every pie, and that means they're not managing to do anything particularly well. Only the largest players have the requisite size to be successful in multiple areas."
New building, steady growth
T.T.I.'s acquisition of Twen-Tyre followed the opening of a new warehouse and office building in June 2016. The warehouse replaced one of two facilities that the wholesaler rented and lifts the company's own warehouse space to 18,000 square metres. With an additional 4,000 square metres still rented – the erection of a second new warehouse is planned but still several years away – T.T.I. is able to stock around 140,000 tyres during peak periods.
Much of T.T.I.'s business is carried out over the wholesaler's internet platform, and last year the company achieved a nine per cent growth in both turnover and gross profit. Van 't Hof shares that T.T.I. enjoyed particular success with its Sailun and Rovelo brands, as well as with its Motoria motorcycle parts business. The outlook for 2017 is quite favourable, and the price increases now occurring in the market are expected to help turnover and margins. "The winter wasn't brilliant but this is less important for us than for some German wholesalers. We've done well with all-season tyres."        stephen.goodchild@77.237.250.82