Spring issue of Garage Essentials now available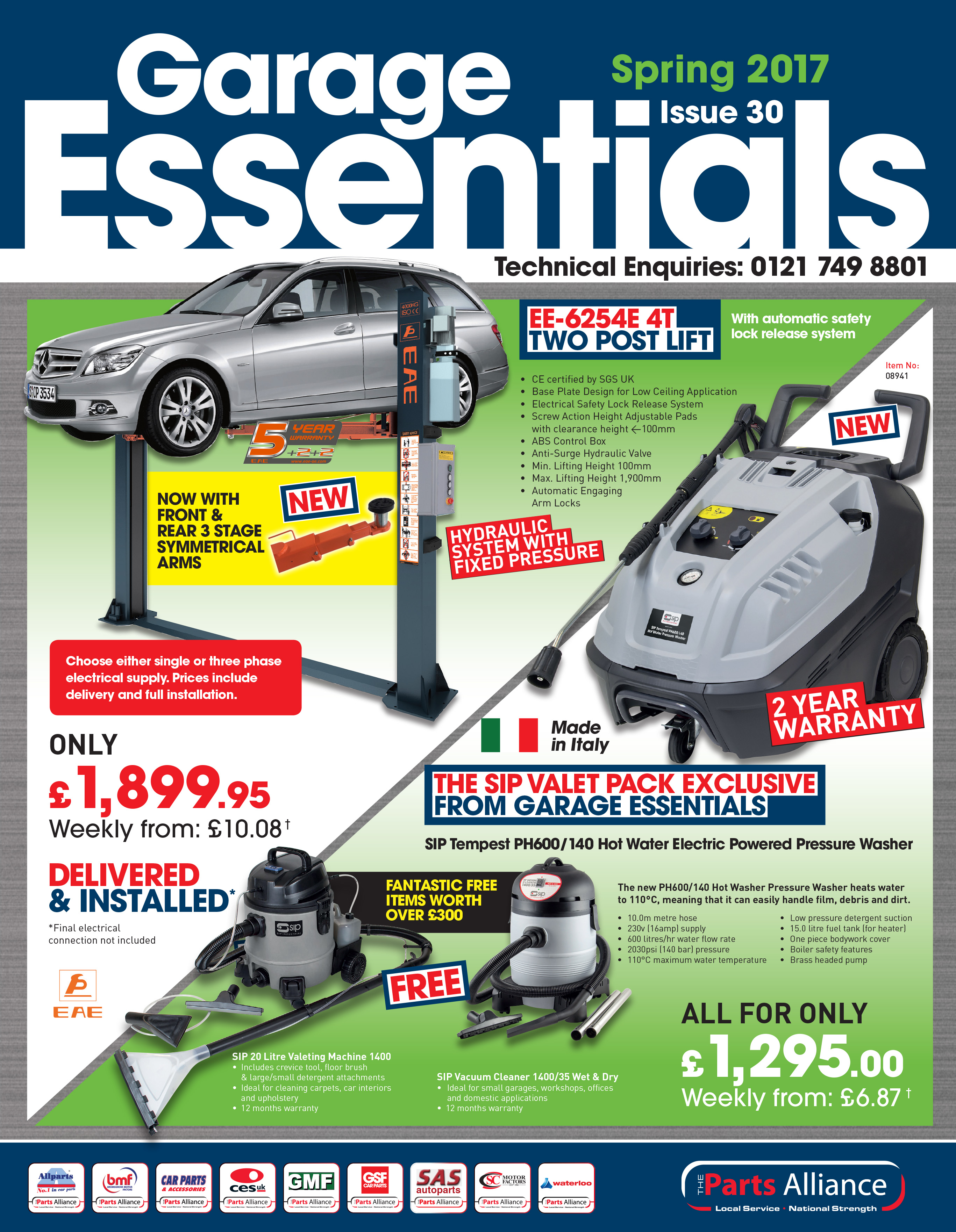 The spring issue of Garage Essentials, the tools and equipment brochure from The Parts Alliance, is available now to view online. Printed copies of the 76 page quarterly garage equipment brochure will be arriving at of The Parts Alliance members Allparts, Bromsgrove Motor Factors, Car Parts & Accessories, CES, GMF, GSF Car Parts, SAS Autoparts, SC Motor Factors and Waterloo.
With warmer weather and longer days, thoughts can turn to summer with this edition's time-savers, revenue-generators and workshop must-haves. At the premium end, there's a choice between three fully automatic units from Bosch or Waeco's award-winning automatic German-made ASC units, which carry a multitude of vehicle manufacturer approvals.
"We're finding that working together across The Parts Alliance is helping us to develop more exclusive offers to benefit both our members and the garages buying them," said John Wright, head of garage equipment and customer development at GSF Car Parts. "And the growth in business for our suppliers completes a win-win-win!"
GSF Car Parts' head office based sales team has combined with The Parts Alliance's five technical sales managers to combine the experienced field and phone teams.