The Parts Alliance rolls out Winter Garage Essentials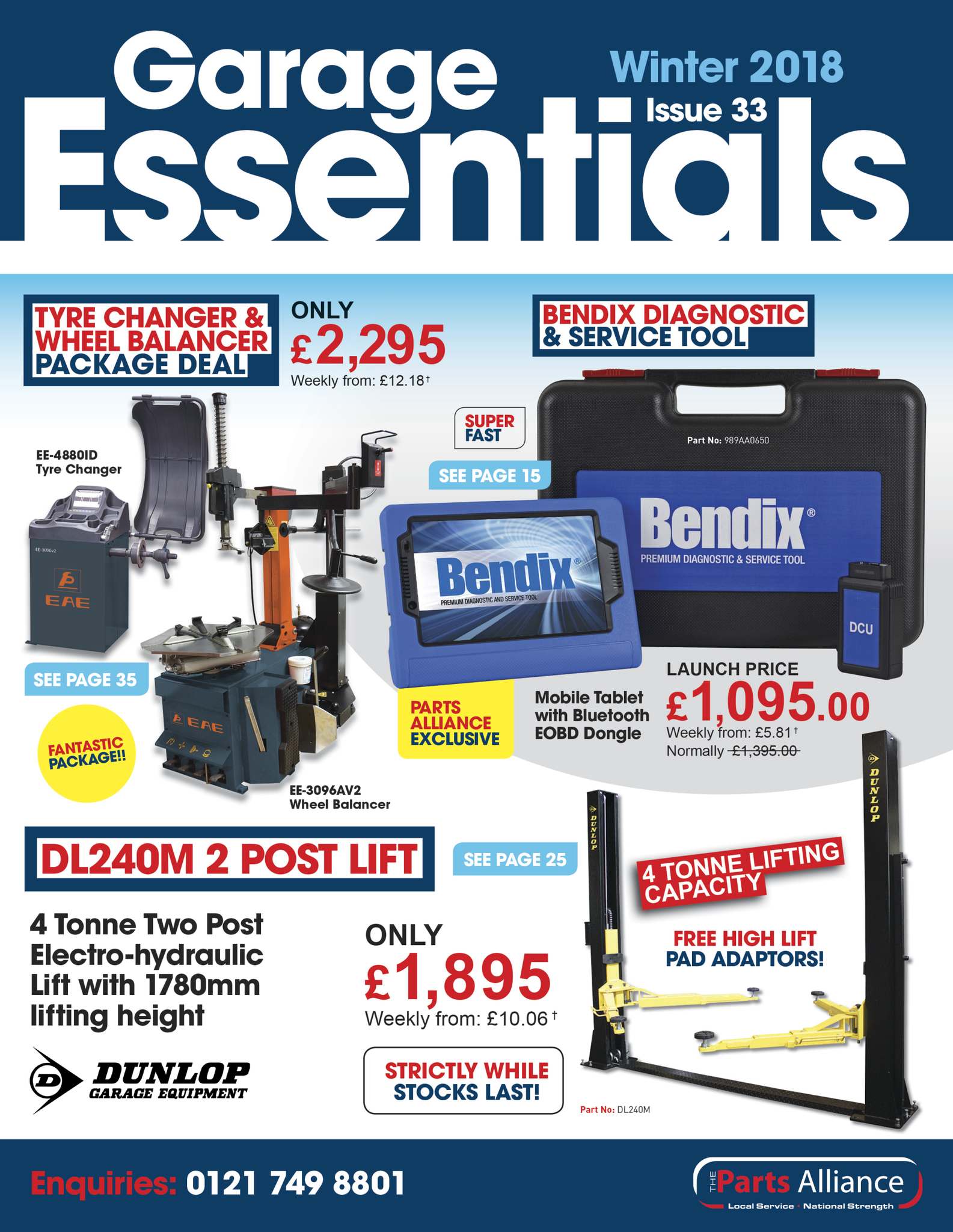 The Parts Alliance has rolled out the latest Garage Essentials tools and equipment brochure. The Winter issue is the first of four seasonal editions planned for 2018. The 68 page publication, originally from GSF Car Parts, is these days available at every branch of all members of The Parts Alliance, throughout the UK.
The Winter 2018 Garage Essentials includes the usual winning combination of workshop must-haves from the biggest brands in the aftermarket, alongside the latest and best time-saving and revenue-generating products to support profitable independent garage businesses.
The magazine opens up with ZM Heaters' diesel and 'universal oil' heaters, which have achieved record levels of sales this winter across the national motor factor group.
Bosch then showcase air con, emissions analysers and tyre bay packages, and are one of seven diagnostics suppliers, featuring alongside Delphi, Autel, VCDS, Continental VDO, Angry Jester and Bendix.
The cover highlights offers exclusively available to The Parts Alliance: these are an EAE tyre changer and wheel balancer package at £2,295+VAT, a Dunlop 4 tonne electro-hydraulic two post lift for under £1,900 and the new Bendix mobile diagnostic and service tablet with EOBD dongle and Bluetooth connectivity.
Hand tools are featured from Milwaukee, Sealey, Angry Jester, SIP (including Winntec) and Laser Tools with the latest in USB chargeable LED inspection lamps and torches from Unilite included too.
"The aim in 2018 is to include even move exclusive brands and offers that aren't available anywhere else," said John Wright, product marketing director at The Parts Alliance. "We've finished a really successful 2017 and are excited about growing Garage Essentials even faster in 2018 with the support of The Parts Alliance Group and our valued suppliers.
"It's all about working together to maximise the quality of the programme we can provide to help support our garage customers' profitability."