Pirelli runners successful in Nogaro Easter Cup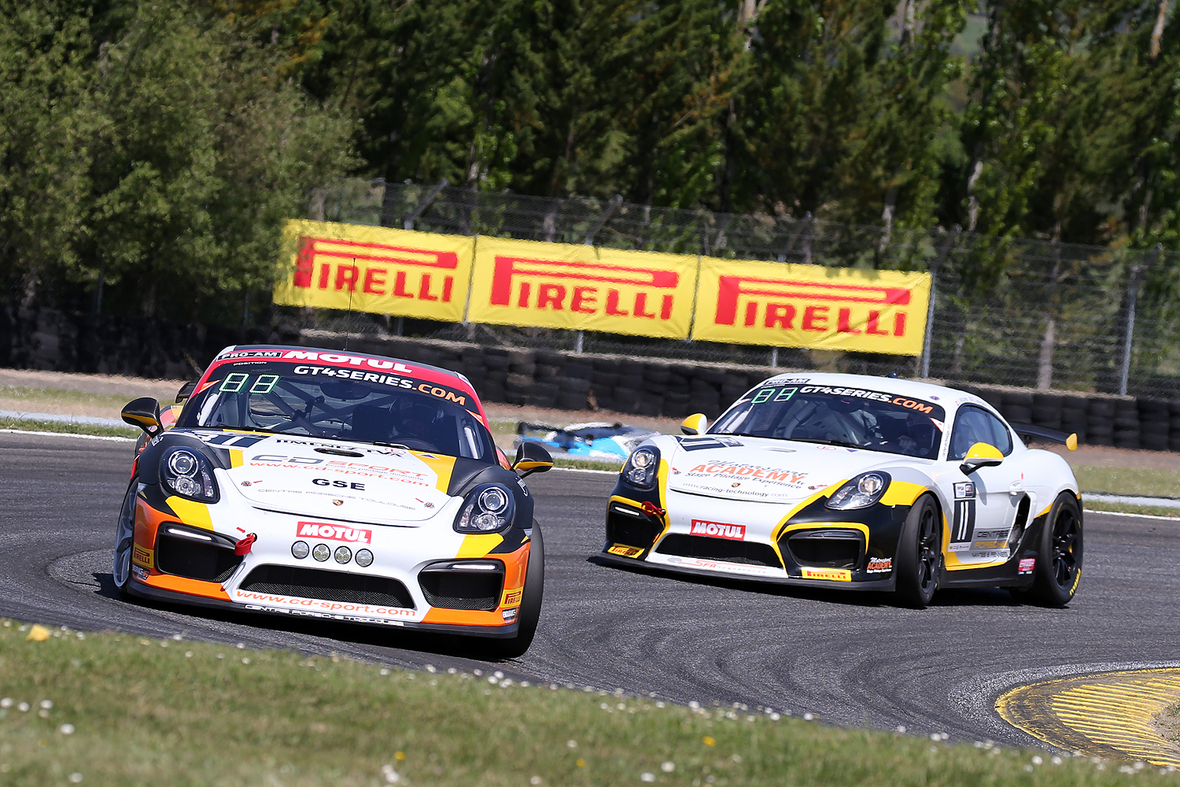 The second race of the 50th Nogaro Easter Cup was won by the pairing of David Hallyday, son of French pop singer Johnny Hallyday, and Morgan Moullin-Traffort, driving a Porsche Cayman GT4 MR. Moullin-Traffort, an experienced racer who began his karting career alongside Fernando Alonso and Jenson Button, started the race from fourth on the grid today before handing over to Hallyday, who like his father is an actor and singer, but has also taken part in the Le Mans 24 Hours on five occasions, with a best result of seventh in class. Conditions were dry and warm throughout the opening round of the GT4 European Series, watched by an estimated 40,000 spectators.
The Pirelli Junior Cup, given to the best-performing driver under 28 years of age, was awarded to Porsche Cayman driver Eric Tremoulet, who also finished second overall. He wins a trophy and a free set of P Zero tyres for the next race.
The event was also successful for Pirelli in terms of engagement: 1,150 people visited Pirelli's exclusive activation area in the Nogaro paddock, surrounded by road-going supercars, which included virtual reality gaming machines and a Scalextric version of the circuit. The winners were naturally awarded with Pirelli trophies, though these were not quite as big as the real 'Coupe de Paques'.
Matteo Braga, Pirelli circuit activity manager, said:  "Even though we had hotter and more challenging conditions today compared to yesterday, once more the Pirelli P Zero DH tyres proved their versatility in helping to deliver an exciting race and strong performance across a range of different vehicle architectures, with both professional and amateur drivers. The winning car maximised its possibilities in a tough fight, through the correct strategy and some great driving. The DH tyres allowed all the different manufacturers to enjoy a fair battle, as a key element in a show that was really appreciated by a huge number of fans."
Eric Tremoulet, Pirelli Junior Cup winner, car 64, Vic Team Porsche Cayman GT4 MR, praised the supplier's tyre allocation: "We had a really good start: we were 12th on the grid and then by the first corner we were seventh or eighth I think. There was very good grip from the tyres at the beginning of the race and then more degradation as the stint went on, which is all part of the learning process. I've been recovering from injury so the car and the tyres were completely new to me, but straight away we felt confident and I'd like to thank Pirelli for this very useful prize."