New name, same tyres – Pirelli returns to retitled GP2 championship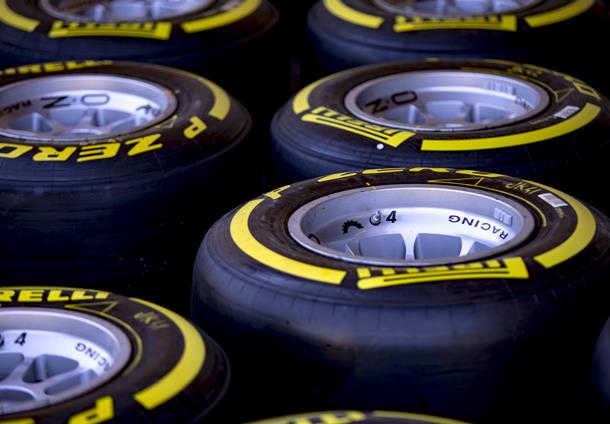 The main F1 feeder series, formerly known as GP2, begins a new season this weekend under a new name. It has been retitled the FIA Formula 2 Championship, but one thing that hasn't changed is Pirelli's status as tyre supplier. For the first round in Bahrain, Pirelli will provide the F2 drivers with the P Zero White medium and P Zero Yellow soft tyres.
"We are excited to continue to supply the new-look FIA Formula 2 Championship, which is the final step on the ladder to Formula 1, a ladder which can be climbed with Pirelli all the way from Formula 4," comments Pirelli racing manager Mario Isola. "In Formula 1 this year we have produced larger tyres that feature less degradation, but our Formula 2 tyres will remain the same size and compound as before. This is sure to maintain the exciting racing we have seen during the GP2 years, which is an important factor for the championship and helps the young drivers to demonstrate their abilities in racing and strategy."
Unlike Formula 1, which holds its Bahrain race in the evening, the GP2 races take place during the day, meaning that thermal degradation is a key factor. The teams all did three days of pre-season testing in Bahrain last month with the medium and soft tyres, so have plenty of data about daylight running, but qualifying will take place in the evening.
Bahrain has an abrasive surface that was designed to offer good grip but contributes to tyre wear. With a number of slow corners, traction and braking are key characteristics, putting emphasis on the rear tyres.
Every car will have five sets of dry tyres and three sets of wet weather tyres available for the F2 race weekend. The five sets of dry tyres comprise three sets of the medium compound and two sets of the soft compound. The drivers can use their tyre allocation in any way they like, but at least one set of each compound must be used in the feature race (unless it is a wet race). One set of the harder compound must be returned after free practice.
Qualifying takes place at 20:00 on Friday, after practice at 11:30. The feature race on Saturday at 13:10 lasts 32 laps and each driver must complete one compulsory pit stop. This cannot take place within the first six laps. Unlike Formula 1, the drivers do not have to start the race using the tyres they qualified on. The grid for the sprint race on Sunday at 14:15 is determined by the finishing order of the first race, with the top eight positions reversed. It is run over 23 laps, with no compulsory pit stops.
The GP3 Series will also continue with Pirelli tyres, starting from Barcelona next month.              sg