Hamilton wins Spa-Francorchamps 'sprint'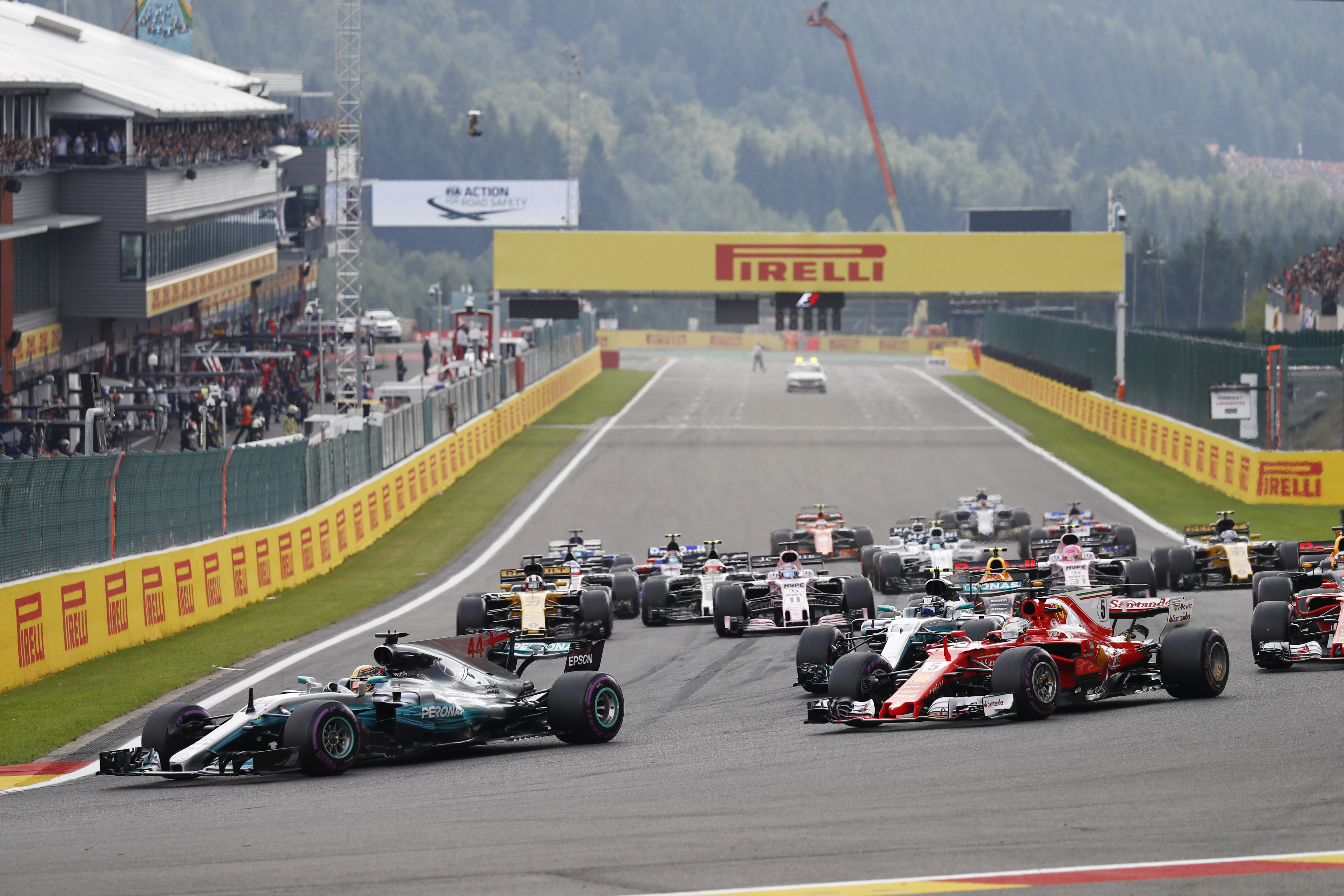 On one of the most demanding circuits for tyres Mercedes driver Lewis Hamilton won Formula One's Belgian Grand Prix ahead of Sebastian Vettel after what was effectively a sprint race in the final laps. The race was turned on its head by a safety car on lap 30, which gave drivers the opportunity for a 'free' pit stop. Hamilton, in the lead, ran the soft tyre for his final stint, while Vettel went for the ultrasoft: theoretically more than one second per lap faster.
Up until the safety car, both were using an identical ultrasoft-soft strategy in a closely-fought battle, with Vettel making his first pit stop two laps later than Hamilton.
A different strategy was adopted by Red Bull's Daniel Ricciardo, who swapped from ultrasoft to supersoft in his first stop, then changed again to ultrasoft under the safety car to finish on the podium. Both Force Indias also ran the supersoft in the second stint.
Vettel set the fastest lap of the race on the ultrasoft tyres: 1m46.577s. This was nearly five seconds faster than the fastest race lap one year ago, set on medium tyres.
Mario Isola, head of car racing, said: "The safety car obviously transformed the race strategy by eliminating any questions of wear and degradation in the closing stages, as drivers took advantage of the neutralisation to change tyres. However, the strategic decision then remained as to which compound to choose.
"As has been the case all weekend, the frontrunners were very closely matched on pace. Before the safety car, it seemed that the leaders were set for a one-stop strategy on one of the toughest circuits of the year, having started the race on the ultrasoft, which made a successful debut at Spa."