Zenises, Z Tyre and Westlake star in Jeremy Clarkson's 'The Grand Tour' finale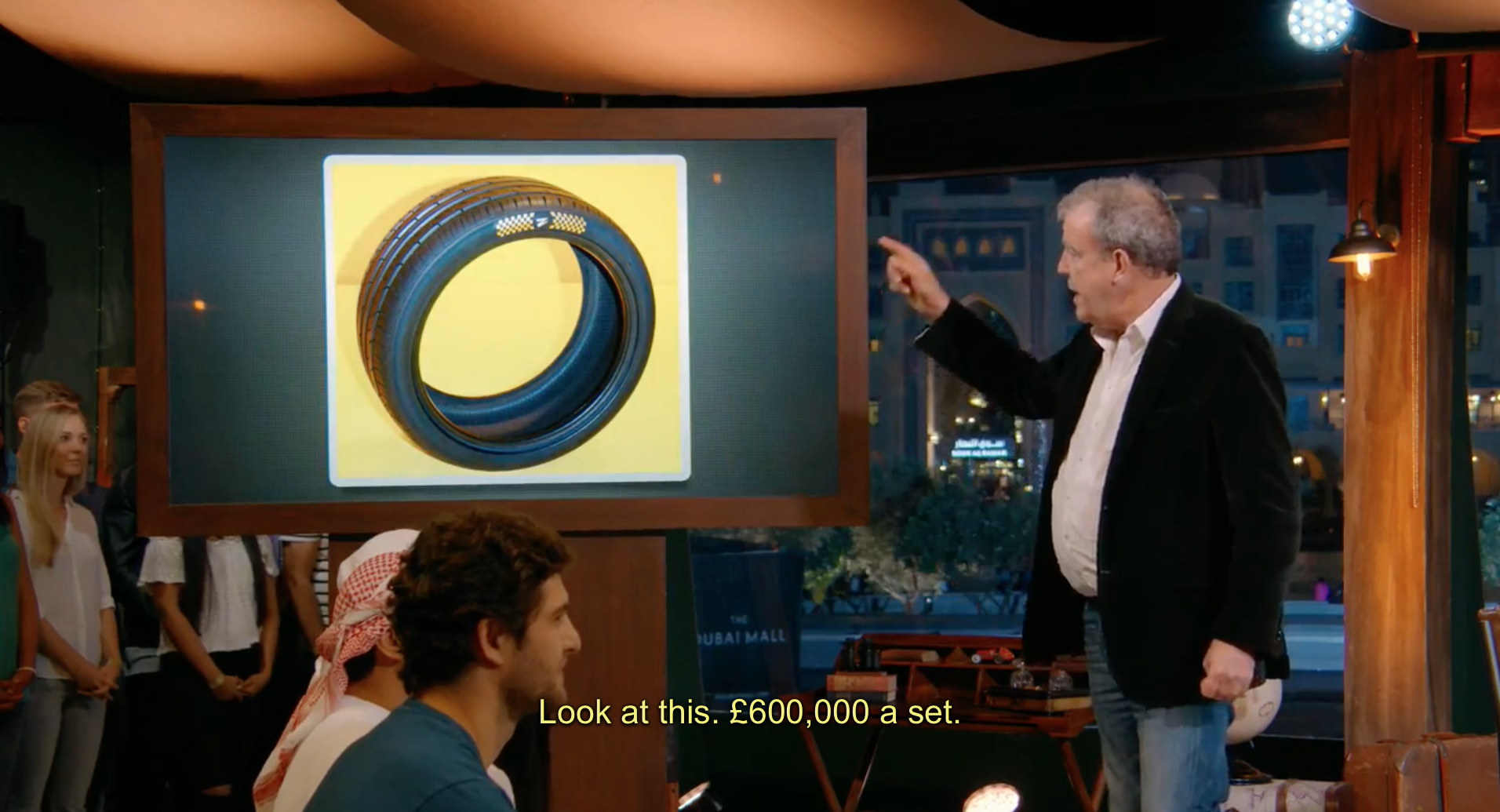 Zenises' diamond and gold embellished world's most expensive tyre has been featured on Jeremy Clarkson's Amazon Prime vehicle, The Grand Tour. Launching the final show in the series from Dubai's Burj Khalifa, Clarkson introduced the Guinness World Record-holding Z Tyre to the studio audience. The show concluded with co-host Richard Hammond drifting alongside the lead driver of Acorn Zenises Motorsport, Steve 'Baggsy' Biagioni.
Hammond is experienced in power-sliding some of the world's most impressive cars, and Biagioni taught him how to apply these techniques to competitive drifting using the specially adapted Zenises motorsport car, which is fitted with Westlake RS Sport tyres. Hammond then put these newly learned skills to the test in a judged drift competition against Bartosz Ostałowski from Poland and Conor Shanahan from Ireland.
Baggsy commented: "To have the opportunity to feature on 'The Grand Tour' was a dream come true. Richard and all the crew behind the scenes were an absolute pleasure to work with.  It was great to push the sport of drifting into the mainstream and boost its profile. I have to give a big thank you to all those involved, especially to Zenises and Westlake."
Zenises stated that it was "delighted" to help the world's number one car show end its first series on a high.