Vacu-Lug's range of light truck and van tyres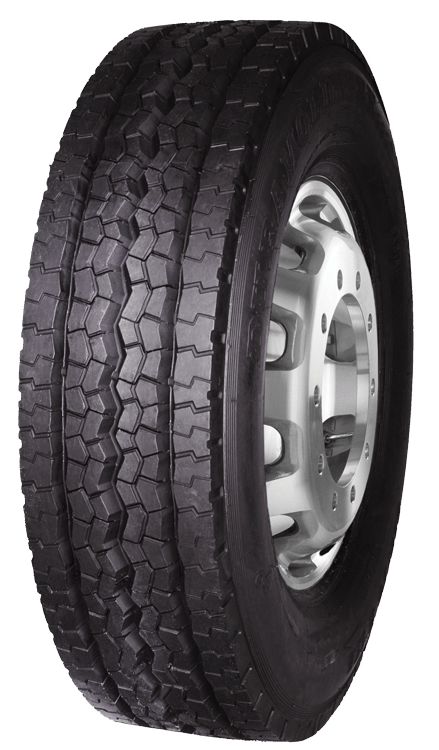 Vacu-Lug, the UK's leading independent manufacturer of retread tyres and a supplier of both new and retread light truck tyres – as well as new Westlake van tyres – is promoting its range of light truck and van tyres.
Vacu-Lug's Duramold light truck tyre range is made up of three different patterns to suit all requirements. The WZE2 is a 17.5-inch regional tyre which comes in two sizes and is said to offer durability, wet grip and low rolling resistance. The 17.5-inch WDE, with its focus on traction, is available in two sizes. According to the company, it is "ideal for local deliveries as well as regional distribution" and the 17.5-inch WZY is also said to be suited to regional, local and urban use.
Complementing Vacu-Lug's own in-house range is a choice of new tyres manufactured by Westlake and Yokohama. From Westlake, Vacu-Lug supplies the WDR+1 regional drive tyre (which can also be used for mixed service work), the WSR+1 regional steer tyre and the WTX1 Max Load trailer tyre. These patterns are available in 17.5 and 19.5 inches. From Yokohama, meanwhile, Vacu-Lug offers the ever-popular 17.5-inch RY023 steer axle tyre for regional transport.
Vacu-Lug also supplies Westlake commercial van tyres throughout the UK. These are available in the majority of popular sizes to suit requirements and the products have several key features. The SC 328, for example, features four wide ribs to improve mileage and tread life.