Bridgestone and Firestone putting farmers in the driving seat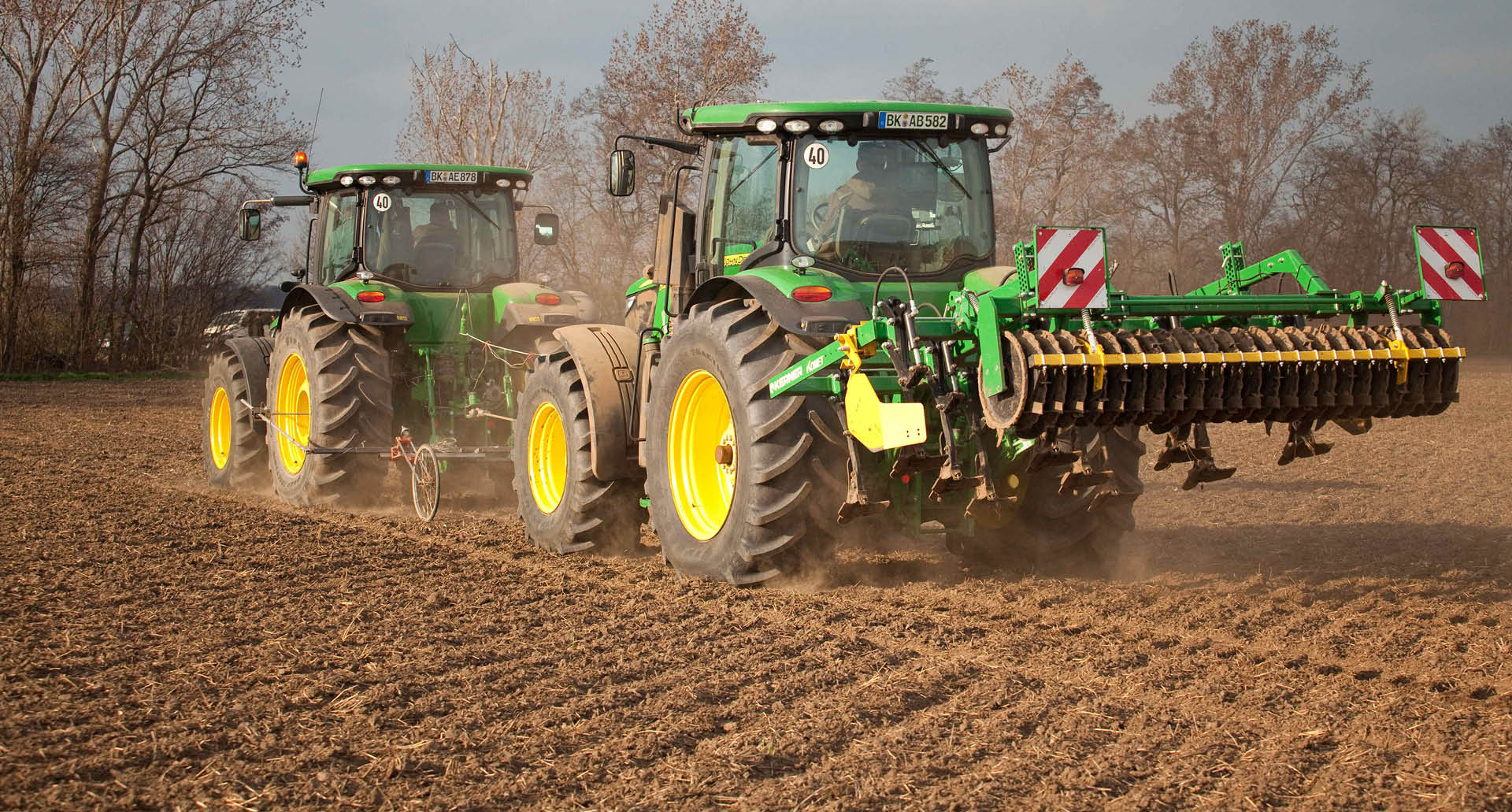 As the largest manufacturer of tyres and rubber products in the world, Bridgestone knows a thing or two about producing quality, technologically innovative goods and services. The company's flagship VT-Tractor agricultural tyre range, which targets large operations that use advanced, sophisticated and often heavy equipment, is testament to this.
The VT-Tractor offers farmers and contractors a solution to the conflicting demands of greater productivity, efficiency and soil protection. The tyre is capable of operating at a lower inflation pressure and with a larger tyre footprint, thus reducing ground contact pressure and associated soil compaction. Preliminary tests conducted in March 2014 by the independent organisation the DLG (German Agricultural Society) show the VT-Tractor to perform better than several leading competitors in a number of areas, including traction and fuel consumption. These tests were performed using IF 600/70 R30 and IF 710/70 R42 tyres at inflation pressures of 1.2 and 1.0 bar, and also with 600/70 R30 and VF 710/70 R42 tyres at inflation pressures of 1.0 and 0.8 bar, under same load conditions.
The traction delivered by the VT-Tractor allows farmers to work faster in the field and cover up to 0.9 hectares more than its competitors over a ten hour period. Coupled with the tyre's fuel economy, which generates savings of up to 36 litres per 50 hectares versus benchmark competitors, Bridgestone says the VT-Tractor "guarantees a lower total cost of ownership."
The most important feature of the VT-Tractor tyre is arguably its very low and very evenly distributed contact pressure. Internal testing indicates that the VT-Tractor provides up to 26 per cent larger lug contact area than the same competitor tyres tested, resulting in very low soil compaction and thus greater crop protection.
While Bridgestone has set its sights on the new and growing high-end agricultural tyre segment and primarily produces the Bridgestone agricultural tyre range in sizes covering the largest and most powerful agricultural equipment, the Firestone brand continues to meet the needs of more than 90 per cent of the tractor market in Europe with a new generation of high-quality agricultural tyres.
This new generation of Firestone agricultural tyres includes the Maxi Traction Combine for combine harvesters and the Performer Row Crop for sprayer applications, a narrow tyre that allows precise steering between crops, thus eliminating damage to crops and roots.
The rapidly changing face of European farming presents Bridgestone with an opportunity. Farms today are becoming fewer in number but larger in size, and resources and equipment are often shared to maximise efficiency. Equipment is growing larger, more powerful and more specialised. "This evolution in farming in Europe represents a serious challenge to manufacturers of agricultural tyres, as they struggle to keep up with the pace of change. As the world's largest tyre and rubber manufacturer, we are responding to the challenge with a target-oriented multi-brand product portfolio that will meet the needs of all players in the agricultural sector," comments product manager Steve Hewitt.
"Bridgestone and Firestone have different brand strengths and attributes. Together in our multi-brand approach they can provide farmers in all segments the optimal solution," Hewitt concludes.