Pirelli celebrates 110 years in motorsport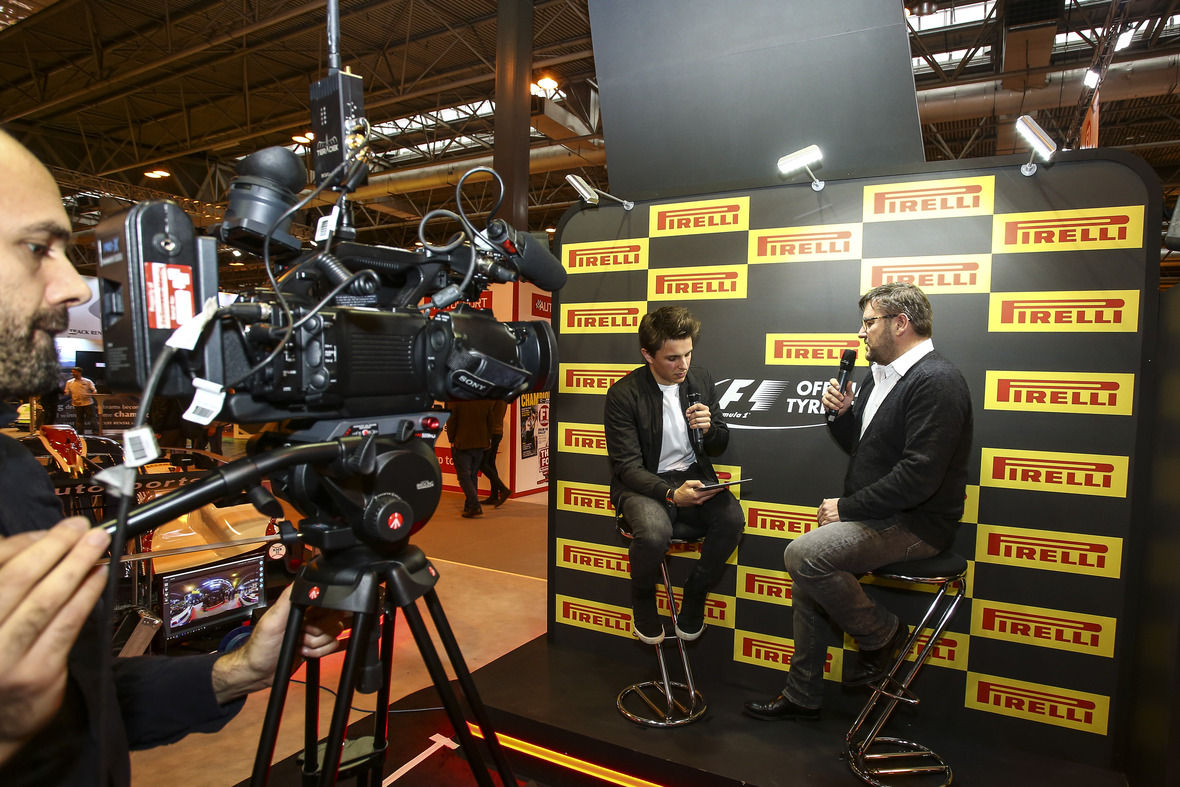 This year Pirelli is celebrating 110 years in motorsport and to highlight its forthcoming activities during the season, as well as celebrating the achievements of last year's champions, the Italian tyre company once again had a significant presence at the Autosport International Show in Birmingham's National Exhibition Centre.
Pirelli will feature in all the key motorsport disciplines this year: single-seaters, saloon cars, sports and GT cars as well as rallying and bike racing. In the UK, Pirelli will supply British GT, GT Cup, F3, F3 Cup, LMP3, and the Porsche Club Championship as well as the British Rally Championship, BTRDA, Scottish Rally Championship, Historic Rally Championship and Irish Rally Championship.
Endurance and GT racing is a particularly big focus for Pirelli, as these series use cars that are directly related to the supercars driven on the on the road. As well as the British-based championships showcased at the Autosport International Show, outside of the UK Pirelli provides tyres to the Blancpain GT Series, Dutch Supercar championship and many more: making a total of nearly 300 Pirelli-supplied championships all over the world. These include both single-tyre series and open competition, at every level.
What these championships all have in common are some of the most prestigious marques in existence, including Ferrari, Lamborghini and McLaren: all of which nominate Pirelli as original equipment for their road-going supercars.
To celebrate Pirelli's involvement in motorsport a selection of driver interviews also took place on the Pirelli stand conducted by vlogger and racing driver Archie Hamilton, including recent McLaren-Autosport BRDC Award winner Lando Norris (who wins a test in a Formula 1 car), Spa 24 Hours winner Alexander Sims, British GT Champion Derek Johnston and GT Cup winner Jordan Witt. These were streamed on Pirelli UK's Facebook Live page and are available to watch.
The Pirelli stand itself featured some of the most prominent cars in UK motorsport including Formula 3, the British GT title-winning Aston Martin, and the new LMP3 Cup Championship car: with the new series launched last Thursday in the presence of Pirelli's motorsport director Paul Hembery. This latest championship is designed to provide the first step on the ladder towards the top level of prototype endurance racing through a calendar of races on Britain's best circuits, underlining Pirelli's core philosophy of helping young drivers to progress their careers.
Pirelli also used the show as an opportunity to exhibit its range of tyres for competition as well as everyday use. These included the new Formula 1 tyres, which are 25 per cent wider than their predecessors, with brand new structures and compounds. As well as Formula 1, a number of other motorsport and vintage tyres were displayed, such as the famous P Zero, Corsa and Winter road tyres. These have all been developed using technical know-how from Pirelli's involvement in its wide range of motorsport championships, highlighting the intrinsic relationship between road and track.
Pirelli motorsport director Paul Hembery commented: "The 2017 season is going to be a significant one for Pirelli in motorsport, as we celebrate 110 years since the whole story started with victory in the 1907 Peking to Paris race. Not only that, but Formula 1 adopts a technical revolution including new wider tyres. It was a pleasure to come to the Autosport Show again and see at first hand the enthusiasm that exists for motorsport from its many passionate fans in the UK, as well as to meet some of the outstanding national champions who have used Pirelli tyres so effectively during the course of their seasons last year, both in single-seaters and GT cars. I've no doubt that we'll be hearing a lot more from them in the future."