Landsail 'drifts' forward in UK market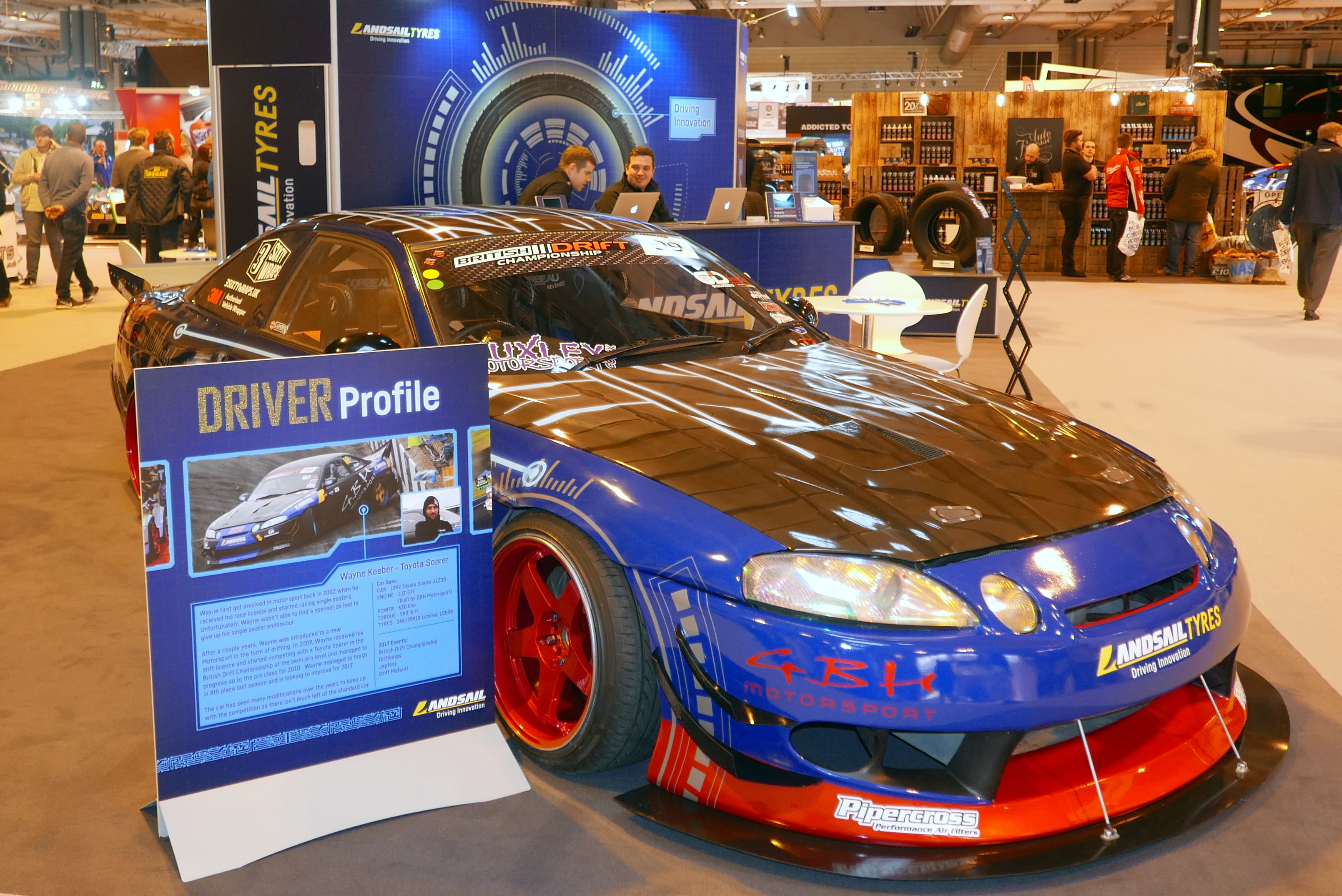 Having exhibited at last year's Autosport/Performance Car Show in Birmingham, Landsail once again promoted their ever-growing range of patterns for the PCR and high performance sector with a distinctive motorsport theme.
With Landsail having been established in the UK market for the past six years and currently selling around 1.5 million tyres a year in the UK alone, Landsail tyres now account for roughly 4 per cent of the UK market. The company used their appearance at this year's event to further develop its trade network and also support and boost brand appeal to the motoring enthusiasts in attendance.
Taking centre-stage on the Landsail stand was the all new LS588 UHP, which combines computer aided tyre design and industry with modern production methods. Landsail's UK brand manager, Leigh Melling said: "Apart from looking to showcase the brand's current partnerships we also introduced our newly formed Landsail Drift Team and had both our cars on display which attracted a huge amount of attention – especially on the public days."
"Without a doubt the show was a success as we secured a number of interesting trade leads to follow up which hopefully will result in an addition to our current customer portfolio."