Goodyear EfficientGrip Cargo tops three-tyre mileage test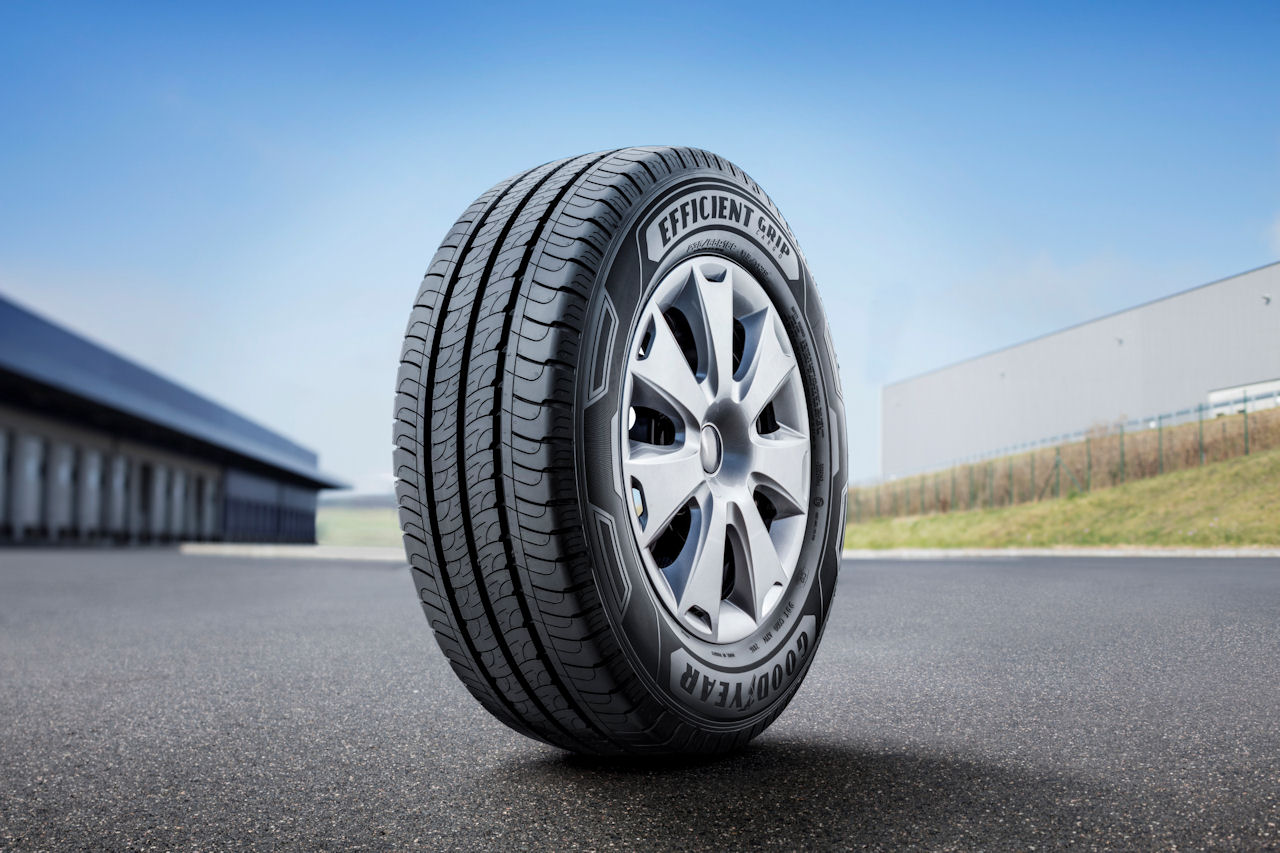 Testing carried out by independent inspection company DEKRA at the request of Goodyear Dunlop suggests that the Goodyear EfficientGrip Cargo light commercial vehicle tyre can achieve an average additional mileage of 13,344 miles (21,475 kilometres).
The evaluation, performed at the Mireval Proving Grounds in France between July and October 2016, utilised a Renault Master as test vehicle and pitted a size 215/65 R16C 109/107T EfficientGrip Cargo against the Hankook Vantra LT and Continental ContiVanContact 200. The DEKRA testers determined that the Goodyear tyre achieved 14,890 miles (23,964 kilometres) extra mileage – an amount equal to 40 per cent better wear performance – than the ContiVanContact 200, and 11,797 miles (18,986 kilometres) extra mileage – 32 per cent better wear performance – than the Hankook Vantra LT.
When developing the EfficientGrip Cargo, Goodyear engineers made technical improvements to previous tyre compounds in order to increase wear resistance on abrasive surfaces. Goodyear Dunlop states that they also enhanced tyre construction with a higher volume of rubber to optimise solid rib stiffness, which contributes to increased tyre life and provides improvements in handling.
"Delivering such impressive results in DEKRA tests proves the dedication of our Goodyear engineers," comments Martijn de Jonge, brand director Consumer PBU EMEA at Goodyear. "As a result of their commitment, we were able to create 'Extra Mile Technology', not only improving the tyres' mileage, but also enhancing their performance on wet roads, durability and total cost of ownership."