Giti Tire's US factory to feature Cimcorp Dream Factory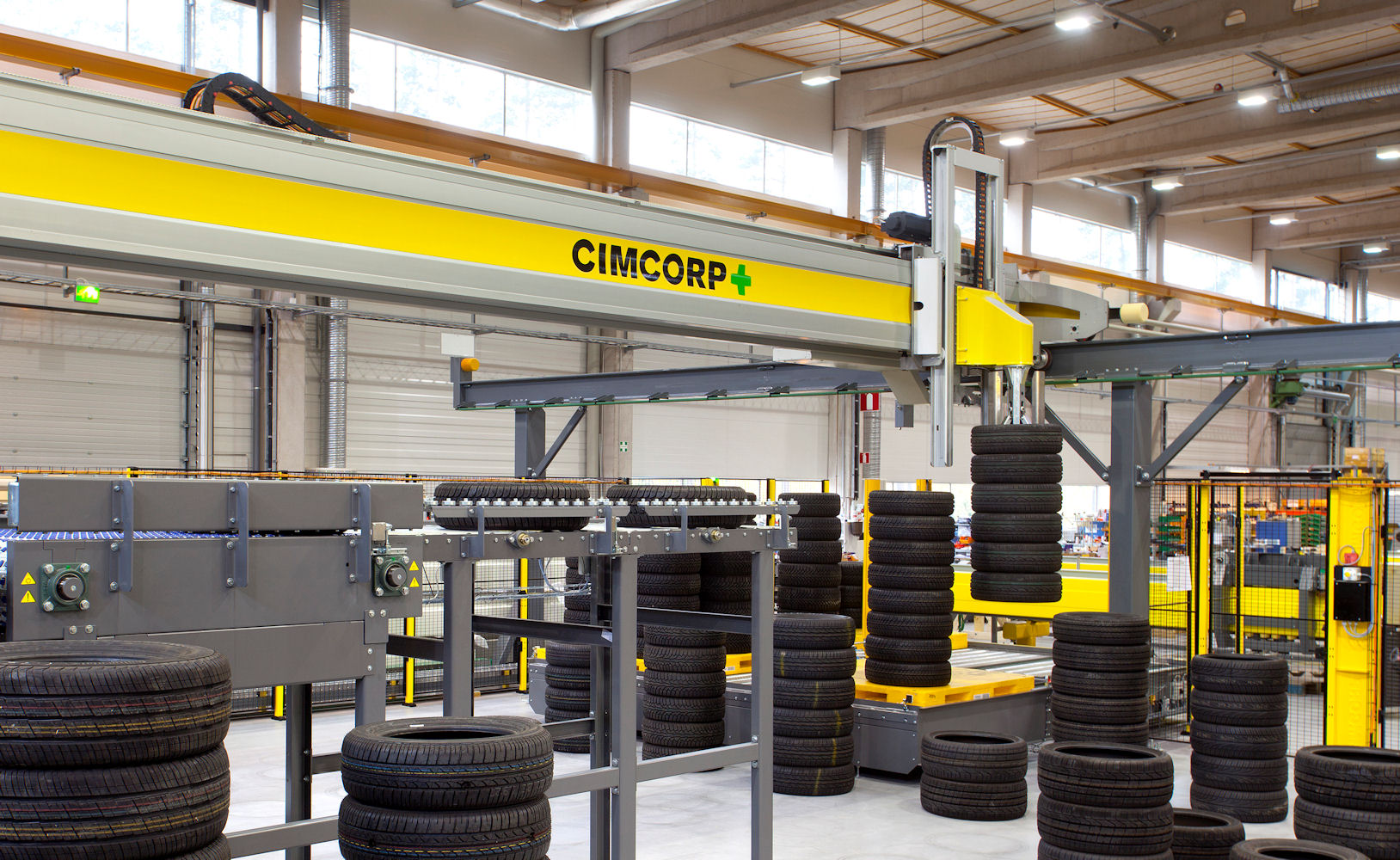 A 'Dream Factory' solution for end-to-end automated materials handling will be installed in the Giti Tire passenger car tyre plant now under construction in the USA. Cimcorp reports that it and parent company Murata Machinery (Muratec) will supply a complete turnkey system that includes all required automation equipment and offers total system control, project management and seamless integration. The automated handling systems will be delivered and installed in three stages during 2017 and 2019. An exact price for Giti Tire's Dream Factory equipment hasn't been given, however Cimcorp speaks of a "multi-million dollar deal."
Wu Zhicheng, general manager of Giti Tire's Corporate Equipment Center and person responsible for the US factory project, comments: "From the beginning, we decided to build an advanced tyre manufacturing facility equipped with the latest automation technologies. Investment in Cimcorp's Dream Factory will ensure high throughput of high-quality tyres."
The Dream Factory solution will take care of the handling and storage (at both constant and ambient temperatures) of raw materials – including natural rubber, polymer rubber, belt steel, bead wire and textile ply – and components such as calender rolls, belt carts, ply/inner liner carts, sidewall carts, tread carts and bead carts. The automation technology will include conveyor systems for the unloading of the tyre building machines and transfer of green tyres to the curing buffers; miniload automated storage and retrieval systems (AS/RS) for green tyre buffer storage; and monorail transfers for delivery to the presses.
In addition, Cimcorp's scope of supply includes automation of the testing area, finished tyre buffers and palletising stations. In this first joint project, Muratec will supply high-bay warehousing systems featuring stacker cranes for raw materials and components, as well as the miniload automated AS/RS for green tyres. All automated equipment – robots, monorails, conveyors, stacker cranes and miniload cranes – will be controlled by Cimcorp's warehouse control software (WCS), which will ensure 100 per cent availability of all materials at all process machines.
"With Muratec's warehousing and transportation technologies, we have been able to integrate key upstream components in the Dream Factory solution; they are a perfect fit for the handling of raw materials and components," says Kai Tuomisaari, Cimcorp's vice-president of sales and projects. "Total control of the material flow and an optimised plant layout have allowed us to secure great space savings for Giti at its greenfield site."
The plant in Chester County, South Carolina will be Giti Tire's seventh production facility worldwide – the tyre maker currently operates five plants in China and one in Indonesia. When fully operational, the facility in South Carolina will be able to produce 10 million car and light truck tyres a year.
Cimcorp states that its Dream Factory solution is suitable for both brownfield and greenfield sites. The company has delivered automation solutions to seven of the global top ten tyre manufacturers. With total control of the manufacturing process at each stage – including real-time data for production and inventory management – Dream Factory ensures optimum utilisation of the most valuable process machinery, such as the building machines and curing presses, to secure crucial increases in production capacity.