Commercial tyre retailer Andia International launches online shop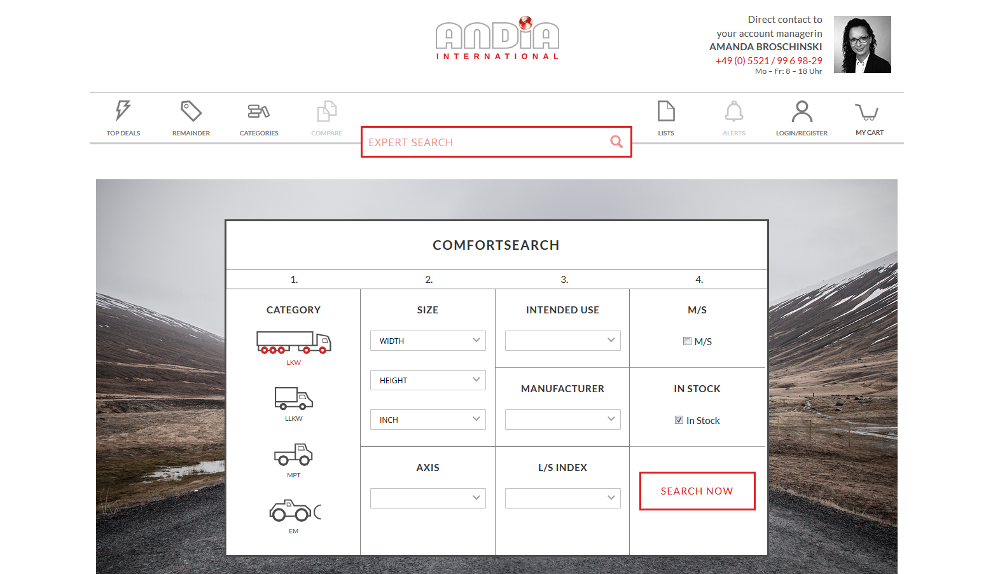 Germany based tyre trader Andia International has made its range of 30,000 truck, MTP and earthmover commercial tyres available online in a new web shop. The newly online distributor said the retailer can check prices and availability online at any time and "order directly and comfortably around the clock." Andia International added that online trading is an important step towards working more closely with the customer.
"When is Andia International finally going to have an online shop? This was one of the most popular questions asked often by our customers. We are very pleased to be able to fulfil this wish. Our goal was not just to place another tire shop on the Internet, but to create an online shop, which is to go beyond common standards," explains managing director André Küke.
Andia International states that its new shop is intended to support customers in their everyday order process. It provides technical specifications and information for each tyre, recommends product alternatives, and offers the possibility to compare several tyres with each other. The site also incorporates a list and favourites system with which users can organise sizes and profiles relevant to them. All products can be given a request price via the price alert, which automatically notifies the customer when they reach these requirements. Current offers and price lists are available in the customer account for download on demand. More information and a list of all new features are available on Andia International's website.
The Andia International Online-Shop will be available from mid-January for customers and prospective customers at shop.andia-international.com. Orders made through the new site are processed as usual by a sales consultant in the relevant country's language. Existing customers will automatically receive an email with their access data, while new customers can sign up by contacting the Andia International sales team. The new site's launch will be accompanied by extensive mailing and social media campaigns, Andia International told Tyrepress.