AutoZum debut for Vredestein Comtrac 2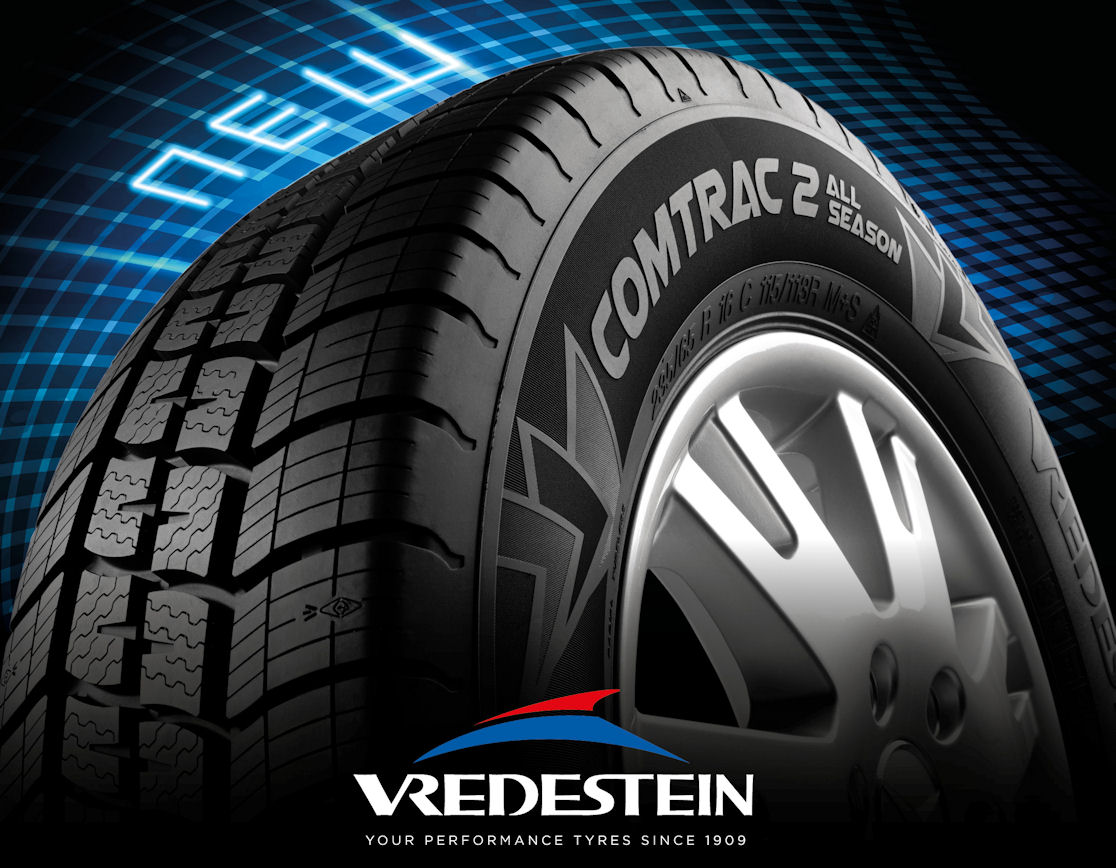 Austrian car workshop and automotive product fair AutoZum is the venue for the world premiere of the latest Vredestein tyre for the van and light truck market. Visitors to the show, which began yesterday and runs until Saturday 21 January, can view the Vredestein Comtrac 2 All Season tyre at the Apollo Vredestein stand (0702) in Hall 10.
Apollo Vredestein comments that since the original Vredestein Comtrac was launched, the range has "established a formidable reputation among delivery van drivers and light truck owners for its efficiency, comfortable driving performance, excellent handling and stable road holding." The tyre maker adds that the tyre is "recognised as the best option for motorists and businesses that prefer to use a single type of tyre for both the summer and winter seasons." The new-generation tyre is said to feature a number of improvements based upon experience the company has gained in both the light commercial vehicle and all-season segments over the past few years.
A new construction concept provides an even higher degree of stiffness and the tread features wider longitudinal and open shoulder grooves. Moreover, a new silica tread compound aims to further reduce energy loss. Apollo Vredestein states that the practical results of these changes are notable: the Vredestein Comtrac 2 All Season has an 11.7 metre shorter breaking distance on wet roads at 80 km/h (50 mph) compared to its predecessor. The new version is also said to offer ten per cent greater stability when driving with heavy loads and a five per cent improvement in rolling resistance
"The new Vredestein Comtrac 2 is set to significantly raise the bar for all-season tyres in the delivery van and light truck segment," writes Apollo Vredestein in a statement.
In addition to presenting the new Vredestein Comtrac 2, the Apollo Vredestein stand at AutoZum features a Hamann-tuned BMW M4 fitted with Vredestein tyres and a display of tyres created by Vredestein together with styling (and rim) partners Brock, AEZ and BBS.